Tuesday, June 4, 2019

to

Saturday, August 10, 2019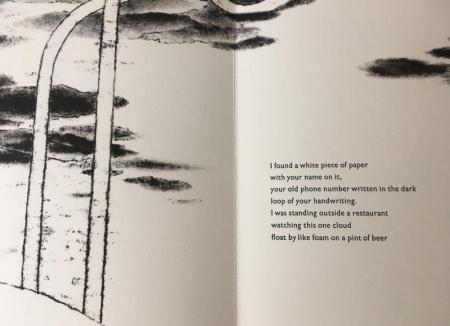 This exhibit features works composed collaboratively. Some collaborations presented here are partnerships between two poets; others are the results of joint efforts between writers, visual artists, and bookmakers. All, however, are the product of dedicated and intentional teamwork between accomplished artists, each inviting what poet Jane Miller calls "another person's magic" into their creative practices, each transforming their individual voices in the process.  
Exhibitions are displayed in the Jeremy Ingalls Gallery of the Poetry Center.
Image credit: All of Him by Matthew Dickman and Michael Dickman, with illustrations by Keith Achepohl, printed by Sandy Tilcock of lone goose press.