Saturday, August 20, 2022 - 1:00pm
Add to Calendar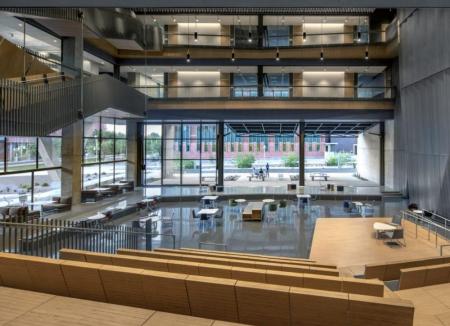 This event will take place in the forum at the Health Services Innovation Building (HSIB) an indoor/outdoor space.  HSIB is located at 1670 E Drachman St. Tucson, AZ 85721, a five minute walk from the Poetry Center.  All are welcome! 
Join us for monthly poetry discussions, led by docents from the UA Poetry Center. The event is free, and no preparation or knowledge of poetry is necessary to participate.  A reading packet will be shared.  For anyone who enjoys poetry or learning more about poets in a conversational setting, this informal gathering includes many opportunities to contribute to the conversation and ask questions. It is also a great way to meet people in the community who have similar interests.
The topic for discussion at this meeting will be poetry and joy and feature the work of a range of poets from the anthologies The Poetry of Impermanence, Mindfulness, and Joy and Joy: 100 Poems.