Saturday, December 9, 2023 -

1:00pm

to

2:30pm
Add to Calendar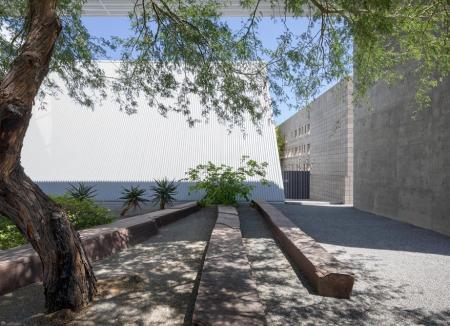 This conversation will take place in the Dorothy Rubel Room at the University of Arizona Poetry Center or in favorable weather conditions in the immediately adjacent breezeway. 
Join us for monthly poetry discussions, led by docents from the UA Poetry Center. The event is free, and no preparation or knowledge of poetry is necessary to participate.  A reading packet will be shared.  For anyone who enjoys poetry or learning more about poets in a conversational setting, this informal gathering includes many opportunities to contribute to the conversation and ask questions. It is also a great way to meet people in the community who have similar interests. The discussion will feature the work of poet Edna St. Vincent Millay.  
From the Poetry Foundation website (click to read more): "Throughout much of her career, Pulitzer Prize-winner Edna St. Vincent Millay was one of the most successful and respected poets in America. She is noted for both her dramatic works, including Aria da capo, The Lamp and the Bell, and the libretto composed for an opera, The King's Henchman, and for such lyric verses as "Renascence" and the poems found in the collections A Few Figs From Thistles, Second April, and The Ballad of the Harp-Weaver, winner of the Pulitzer Prize in 1923. Like her contemporary Robert Frost, Millay was one of the most skillful writers of sonnets in the twentieth century, and also like Frost, she was able to combine modernist attitudes with traditional forms creating a unique American poetry. But Millay's popularity as a poet had at least as much to do with her person: she was known for her riveting readings and performances, her progressive political stances, frank portrayal of both hetero and homosexuality, and, above all, her embodiment and description of new kinds of female experience and expression. "Edna St. Vincent Millay," notes her biographer Nancy Milford, "became the herald of the New Woman.""