Wednesday, October 16, 2019 - 6:00pm

to

Wednesday, November 13, 2019 - 8:00pm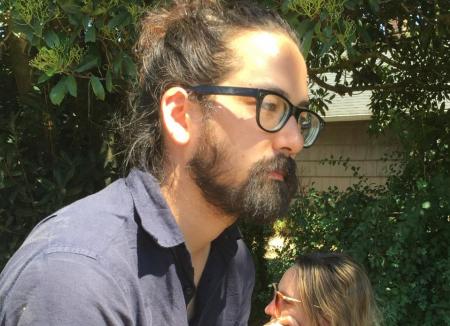 ***SOLD OUT***
Why resurrect it all now. From the Past. History, the old wound. The past emotions all over again. To confess to relive the same folly. To name it now so as not to repeat history in oblivion. To extract each fragment by each fragment from the word from the image another word another image the reply that will not repeat history in oblivion.
Theresa Hak Kyung Cha, Dictee
There was this place they knew about. I had never been there, yet I had a memory for it.
Rea Tajiri, History and Memory
How do (or can) we write about individuals—ancestors, in particular—whom we never met, but to whom we feel an intense connection? How do (or can) we write about an event or experience—a communal or ancestral trauma, for example—that happened prior to our being born, and yet about which we feel the intimacy and pressure of a memory? And what are the ethics of doing so? This course will explore the poetics of postmemory, which Marianne Hirsch defines as being connected to the past not by recall but by imaginative investment, projection, and creation. We will consider poetry, and writing in general, as a ritual, memorial, and postmemorial space; as a form of reclamation and realization; and as the site of a potential collaboration with the dead. We will consider work by Christina Sharpe, Rea Tajiri, Janice Lee, Brynn Saito, Bhanu Kapil, Don Mee Choi, Marguerite Duras, Roland Barthes, among others. We will write towards uncovering stories in our personal and familial/ancestral lives that remain hidden, buried, forgotten, and/or incomplete. And we will initiate correspondences with our ancestors.
Room 205