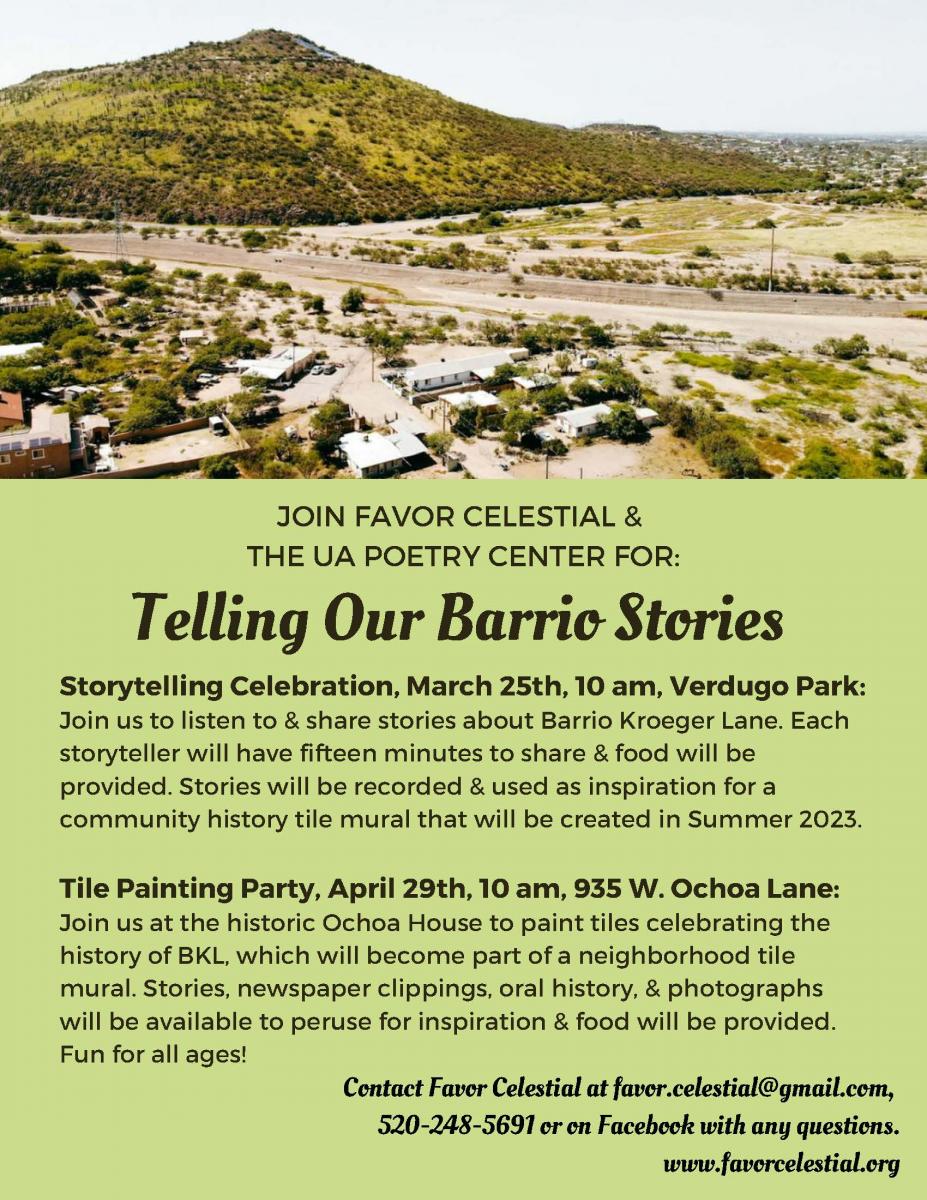 Join Favor Celestial, a neighborhood organization in Barrio Kroeger Lane, and the UA Poetry Center for Telling Our Barrio Stories, a two-part storytelling and mural-making event:
Storytelling Celebration, March 25th, 10 am, Verdugo Park:
Join us to listen to & share stories about Barrio Kroeger Lane. Each storyteller will have fifteen minutes to share & food will be provided. Stories will be recorded & used as inspiration for a community history tile mural that will be created in Summer 2023.
Tile Painting Party, April 29th, 10 am, 935 W. Ochoa Lane:
Join us at the historic Ochoa House to paint tiles celebrating the history of Barrio Kroeger Lane, which will become part of a neighborhood tile mural. Stories, newspaper clippings, oral history, & photographs will be available to peruse for inspiration & food will be provided. Fun for all ages!
Contact Favor Celestial at favor.celestial@gmail.com, 520-248-5691 or on Facebook with any questions.
Read more blog posts from about Barrio Kroeger Lane in our BKL Stories series.