vocalisms is a regular feature that presents selected tracks from voca, the Poetry Center's online audio video library of more than 800 recorded readings, spanning from 1963 to today.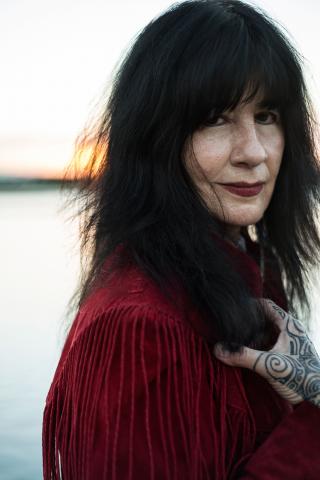 Joy Harjo (2016), "Humans were created…" 
Joy Harjo's 2016 reading at the Poetry Center featured Harjo's talents as a musician in addition to her talents as a writer: the standing-room only crowd that turned out despite the cold weather was treated to performances on flute, soprano saxophone, and voice alongside readings of poems. In "Humans were created…," Harjo intersperses written "riffs" that appear throughout Conflict Resolution for Holy Beings (2015) with jazz riffs played on soprano sax. Harjo discusses her research into Native American connections to the birth of jazz and the blues as the track opens. The written riffs combine origin stories, accounts of colonialism and environmental degradation, images of jazz musicians, and a dance with death. Harjo's range and flexibility as a writer and a performer never fail to both delight and enlighten.