On April 30th, 2022, we attended the fourth annual Tucson Zine Fest. The Fest, held at downtown art collective Subspace, bustled: there were two floors of tablers, and dozens of attendees weaving our way down the aisles. We were on the look out for zines that were either by or appealing to K-12 students, and that could become part of an upcoming Brave Books zine display (more on that soon!).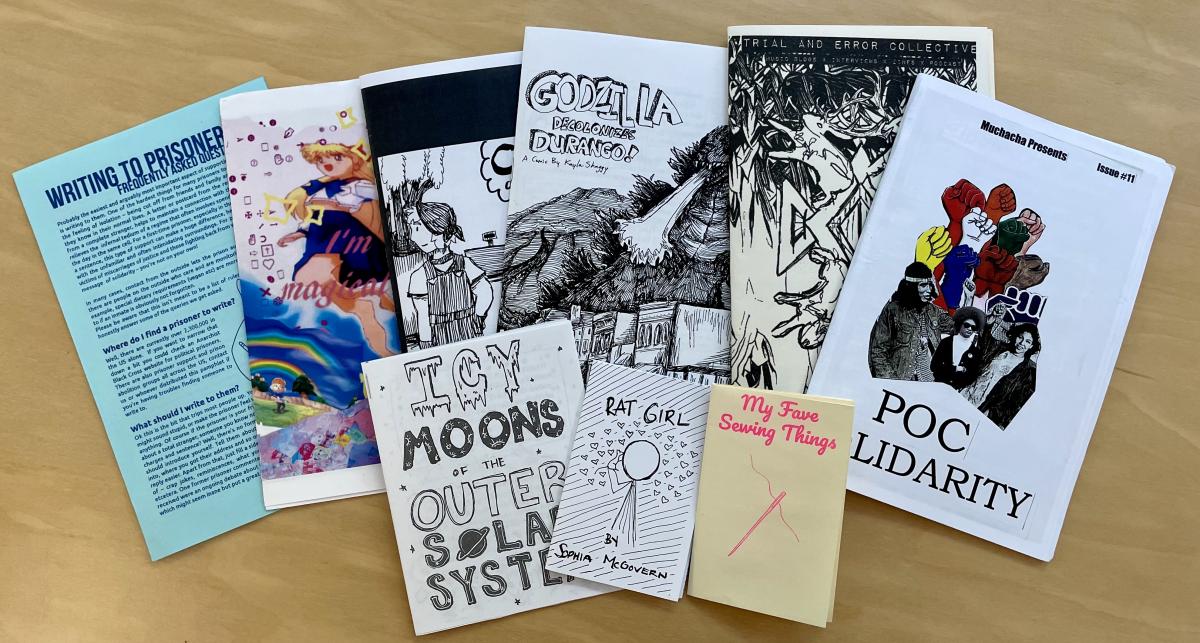 We had the opportunity to chat with (and, in many cases, pick up zines from!) distros and projects like Brown Recluse, Wasted Ink, Tiny Town, and Trial & Error Collective. We also picked up comic zines by Kayla Shaggy, an astronomy zine by Ruby Fulford, "Rat Girl" by Sophia McGovern, and a delightfully illustrated zine about sewing supplies by Billy & Yolie.
All in all, it was a fantastic morning! We're so excited to share these zines (and more) with you, and we'll let you know when they're available for browsing. In the meantime, you can learn more about Brave Books 2021-2023: Zines and Zine Libraries here.
-Gema Ornelas and Wren Goblirsch, K-12 Education and Community Outreach