The Poetry Center is pleased to announce the Summer 2019 season of classes and workshops, an exciting mix of generative poetry studios, lively workshops, and rigorous writing seminars in both poetry and prose. Registration opens for all of our classes on April 15, 2019 at 11:00am. 
We're also thrilled to be able to continue to offer four need-based full scholarships for the spring. The Arnold Greenfield Scholarships program covers the full tuition cost of a course offered in the Classes & Workshops program. The scholarships are valued anywhere from $87 (for a single-session craft class) to $196 (for a multiple-week workshop), according to recipient interest. The application is simple, and any community member is eligible to apply for a scholarship if they can attest to personal financial need. Selection is by lottery. Applications open TODAY March 25th, and the deadline is set for April 7, so please spread the word to working writers for whom tuition would otherwise be a prohibitive financial strain. Apply here. 
***
Dot Devota
A Poet's Field Guide To Tucson: The Ecology of These Streets
Tuesdays
May 7 - June 11
6:00 PM - 8:00 PM
Tuition: $196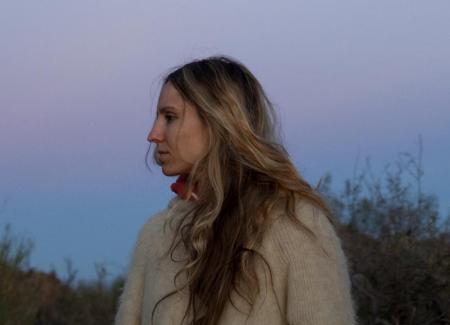 where the I is the public, where the I is things, where the I is the things that happen. - Amelia Rosselli
In this class, Tucson will be our subject. As poets, prose writers, and interdisciplinary artists, we will share, discuss, and write our many versions of the city. Keeping a "street notebook," we will record conversations, observations, images, ideas, found text, etc. while also embarking on site-specific field work, with the goal of completing twelve new pieces, some of which will be workshopped. Topics might include human behavior, urban sprawl/renewal, borders/boundaries, murals, backyard climate change, and sidewalk botany. Drawing inspiration from the work of Lydia Otero, Etel Adnan, Ida B. Wells, Sophie Calle, Marina Tsvetaeva, and Werner Herzog among others, we will learn to employ poetic devices across genres, finding poetry not just in form but in our surroundings and how we engage. This class will help us to reimagine our relationships to Tucson during the heat of summer, to turn our days into poetry, and to discover or illuminate a hidden collective consciousness.
The Poet Dot Devota is the author of The Division of Labor (Rescue Press), And The Girls Worried Terribly (Noemi Press), The Eternal Wall (BookThug), and Dept. Of Posthumous Letters (Argos Books). MW: A Field Guide to the Midwest is her nonfiction novel; excerpts are published in PENAmerica, Denver Quarterly, Poetry Magazine, among others. Her most recent book >SHE is autofiction.
***
Joe Watson
FREE TIME: Building a Community of Mentors for Incarcerated Writers
Saturdays
May 11, June 29, July 27, August 24
11AM – 1PM
Free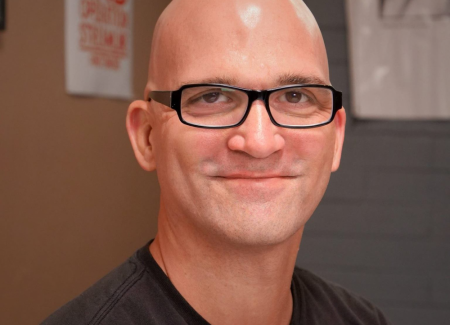 No registration necessary.
Most incarcerated writers are locked up in facilities so rural that they rarely receive the level of mentorship and encouragement beginning writers can easily access in the free world. The University of Arizona Poetry Center's monthly workshop aims to bridge the gap between the inside and outside by teaching community members to be helpful mentors and advocates for criminal justice reform. One Saturday every month, Joe Watson—a local writer, activist and former Arizona Department of Corrections prisoner—will educate workshop participants on life in Arizona's jails and prisons; lead an exploration of creative writing on issues of mass incarceration and mass criminalization; and teach community members how to engage and critique the works of incarcerated writers through correspondence.
Joe Watson is a researcher for American Friends Service Committee and an independent journalist who has written for Food & Wine, Maxim, Village Voice Media, Edible Baja Arizona, The Arizona Republic and many more. He also served more than 10 years in Arizona state prisons, where he led creative writing workshops for fellow prisoners. Watson is a 2018 MacDowell Fellow and recipient of several awards from the Arizona Press Club.
***
Katherine E. Standefer
Part Monster: Writing "Craziness"
Tuesdays
May 7 - June 11
6:00 PM - 8:00 PM
Tuition: $196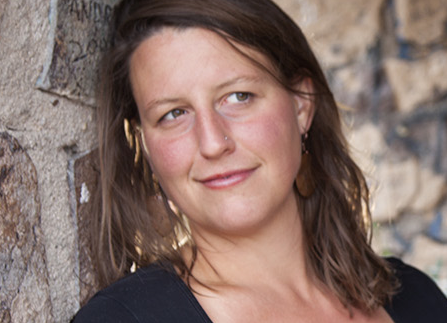 In her bestselling book Heart Berries, Terese Marie Mailhot opens the door to her lover and sees the black eye that she gave him. "When I opened [the door], I had to face that I was part monster," she writes. In this six-week class, writers explore what it means to write "crazy," from the quiet stutterings of mental illness to the way violence can echo in us. Beginning with an overview of how physiological trauma and shame interact with our writing processes, this class will focus mainly on the craft questions of "crazy": How can syntax bring readers into the experience of mental wobbliness, erraticness, escalation, shutdown? How do we write scenes that are inherently dramatic—like outbursts or suicide attempts—without crossing the line into melodrama? As writers, how do we bear the exposure of behavior that makes us feel "part monster," committing to truth-telling while building complex and likeable characters? This class is not a support group; nor is it intended to be a replacement for mental healthcare. But for those who are already seeking the necessary support for their conditions and histories, this class will offer a stable, supportive environment to work on a craft level the stories that so many of us carry. Writers will have the opportunity to turn in one essay for group workshopping and should plan to complete weekly writing exercises and readings by published authors, including Sarah Fawn Montgomery, Louise Erdrich, Charles Bowden, Kiese Laymon, and Emily F. Maloney.
Katherine E. Standefer's debut book Lightning Flowers is forthcoming from Little, Brown in 2020 and was shortlisted for the 2018 J. Anthony Lukas Work-in-Progress Prize. Her work was featured in The Best American Essays 2016 and won the 2015 Iowa Review Award in Nonfiction. A Fall 2018 Logan Nonfiction Fellow at The Carey Institute for Global Good, her recent work appears in Virginia Quarterly Review, The New England Review, Kenyon Review Online, and elsewhere. She earned her MFA in Creative Nonfiction at the University of Arizona and teaches in Ashland University's Low-Residency MFA program.
***
Wren Awry
Bread & Honey: A Food Writing Workshop
Thursdays
May 7 - June 13
6:00 PM - 8:00 PM
Tuition: $196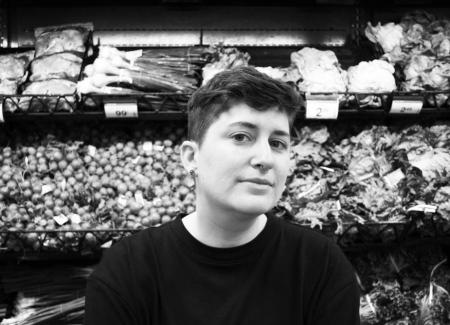 "Writings about food are necessarily as diverse as writings about any art of life and as illuminative of the things that matter because food is connected to everything," writes Betty Fussell in "Eating My Words," an essay that fiercely defends the culinary as a serious literary subject. In his introduction to The Hungry Ear: Poems of Food & Drink, Kevin Young writes, "Nothing is as taken for granted these days as food--except maybe poetry. Both are bread and honey, water and wine, mother's milk and manna; and if ignored, or never used, both wither." In this cross-genre, six-week workshop, we'll explore our lives and the world around us through a culinary lens. We will move from poetry to memoir to essays and cultural criticism; from memories of Arabic coffee to queer and African roots of United States cuisine to reportage on culinary culture within prisons and at an aid station just south of the US-Mexico border. We will read work by Naomi Shihab Nye, Audre Lorde, Virgie Tovar, Michael Twitty, Mari Herreras, Denise Chávez and many more. Because of the experimental and generative nature of this course, students will turn in three to five writing assignments over the course of six weeks in lieu of a workshop. The class will culminate in a potluck where we will share words we've been working on and dishes that are central to our lives.
Wren Awry is an essayist and occasional poet who writes about environmental and social activism, queerness, and community building through a culinary lens. A former prep and pizza cook, they've written about food for Entropy, Essay Daily, Edible Baja Arizona, and Tucson Foodie, and currently curate the Nourishing Resistance interview series at Bone + All. Wren is a K-12 Education Programs Coordinator at the UA Poetry Center and holds a BA in Creative Nonfiction from the University of Arizona.
***
Felicia Zamora
Poetry as Activism and Social Change: A Generative Workshop
Saturday
May 25
10:00 AM - 2:00 PM (half hour for lunch)
Tuition: $87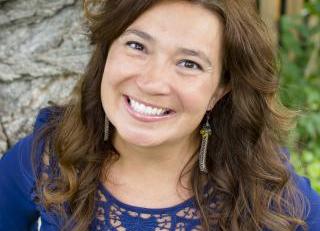 The Nation posted an article on August 20, 2018 titled, "Poetry Is Everywhere," with the subheading, "Far from "going extinct," as it was once predicted, poems are viral, vital—and invincible." The power and impact of poetry is on the rise, as a way for our nation to turn inward to understand our social, political, and economic inequities. On a panel, poet and professor, Joshua Bennett, talked about the state of dis-information in the political life of the United States. He said, "Either we are doing the work of making a better world, or we are doing something else." What does it mean to be a poet in the current climate of our nation? What does Bennett mean by "doing something else"? Poets and artists by intrinsic nature look beyond the veil of what is, to expose the seams necessary for social change. Do poets have an obligation to call failed systems and structures into question? Is poetry activism? If so, what makes poetry activism? This generative workshop will consider the role that art, and specifically poetry, plays in activism and how the necessity of voice in poetry is prevalent now, more than ever. We will read and discuss poems designed to challenge, upheave, and disrupt the status quo, from poets such as Terrance Hayes, Jennifer S. Cheng, Tommy Pico, Claudia Rankine, Eduardo C. Corral, and Danez Smith. Workshop exercises will explore voice as a powerful instrument of social change, leveraging the page as an expression of social consideration or deconstruction, reclaiming language and poetic forms to the individual and the marginalized, and viewing a single poem as part of a larger conversation in poetry. Generated poems will be workshopped in dyads and in small groups through at least two short, round-robin methods for greater touch-points of consideration. Come ready to talk, ready to write, ready to interact, and ready to explore poetry as an art of activism.
Felicia Zamora is the author of the poetry books Body of Render, winner of the 2018 Benjamin Saltman Award from Red Hen Press (2020), & in Open, Marvel (Parlor Press 2018), Instrument of Gaps (Slope Editions 2018), and Of Form & Gather, winner of the 2016 Andrés Montoya Poetry Prize (University of Notre Dame Press 2017). She won the 2015 Tomaž Šalamun Prize from Verse, authored two chapbooks, and was the 2017 Poet Laureate for Fort Collins, CO. Her published works may be found or forthcoming in Academy of American Poets (Poem-A-Day), Alaska Quarterly Review, Crazyhorse, Lana Turner, North American Review, Poetry Daily, Prairie Schooner, The Cincinnati Review, The Georgia Review, The Nation,Verse Daily, West Branch, and others. She is the Associate Poetry Editor for the Colorado Review, holds an MFA in Creative Writing from Colorado State University, and is the Education Programs Manager for the Virginia G. Piper Center for Creative Writing at Arizona State University.