With the Kurds being highlighted in American media lately, I've noticed a number of poets and writers asking about Kurdish poetry translated into English. Even though Kurdish poets are revered as celebrities in Kurdistan where their poetry is abundant, it isn't very easy to find this poetry translated into English. This made it ever important for me to write this spotlight.  
Considered one of the world's largest stateless ethnic group, Kurds have endured systematic attacks against their communities and culture since the collapse of the Ottoman Empire after WWI. This systematic oppression also deeply affects language. For example, Iraqi Kurds were forced to fluently speak Arabic, and the Turkish government banned the use of the Kurdish language for a hundred years. This language deprivation, this Linguicide, adds to the importance of seeing more Kurdish poetry translated and spread broadly to represent this people group, their voices, their stories.
Though the availability of Kurdish poetry translated into English is limited at the moment, there is hope, especially given the work of Kashkul—a research, preservation, and translation collective composed of students and scholars based at The American University of Iraq, Sulaimani. Kashkul Director, Alana Marie Levinson-LaBrosse, is a leading translator of Kurdish poetry into English.
Ultimately, this spotlight is not comprehensive, but rather, a sampling. Furthermore, this is designed to highlight women in poetry and translation. This compilation represents works that are readily available, meaning accessible online, or easy to order.
---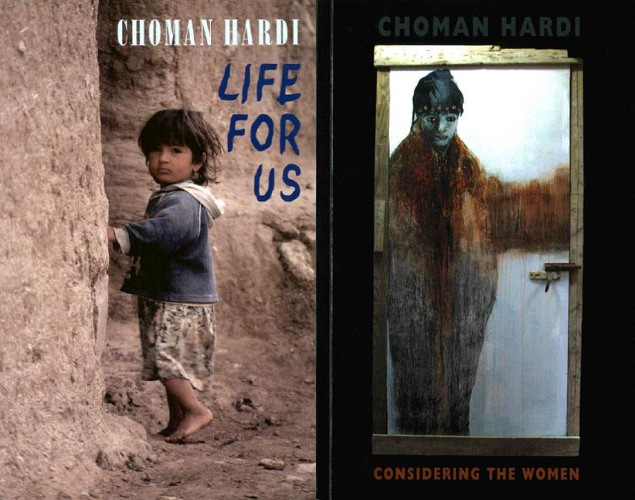 Dr. Choman Hardi  
Born in Iraqi Kurdistan in 1974, Choman Hardi is a scholar, poet, translator, feminist, and founder and director of the Center for Gender Studies at the American University of Iraq, Sulaimani. Her books Life for Us (2004, Bloodaxe Books) and Considering the Women (2016, Bloodaxe Books) are mandatory reading. The poems in these books are full, skillfully crafted, honest, and devastating.
I will direct you to her poem "Dispute Over a Mass Grave" with this final stanza:
That one is mine! Please give him back to me.
I will bury him on the verge of my garden—
the mulberry tree will offer him its shadow,
the flowers will earnestly guard his grave,
the hens will peck on his gravestone,
the beehive will hum above his head.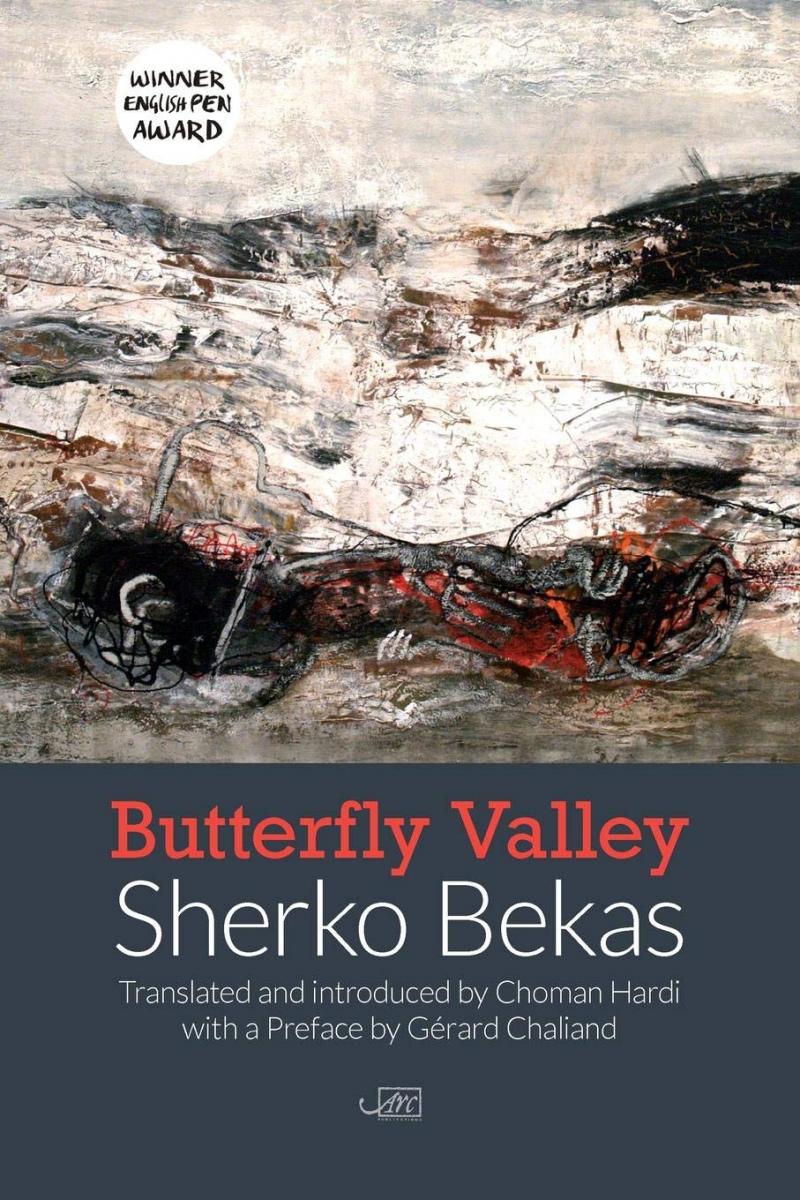 Translated by Choman Hardi, winner of the English PEN translation award, another meaningful collection of poetry that you must read is Butterfly Valley by renowned Kurdish poet Sherko Bekas (1940-2013, Iraqi Kurdistan). Bekas ran Sardam, a publishing house in Sulaimani, after retiring as a peshmerga (Kurdish freedom fighter). This book of poetry is Bekas' response to the chemical attacks that Saddam Hussein's regime enacted on Iraqi Kurdistan to systematically exterminate the Kurdish population in the late 1980s. Known as the Anfal Campaign or Genocides, these attacks destroyed over 3000 Kurdish villages and buried 100,000+ civilians in mass graves. A chemical attack on Halabja instantly killed 5000 people. Bekas' book expresses shock at the world's silence in the midst of this genocide. Published by Arc Publications, the collection unfolds with beauty and grace amidst the devastation with lines like "Drop by drop the rain writes flowers/ as tear by tear my eyes compose you" and "What else can you do, when your stage is ember/ and your audience is rifle?"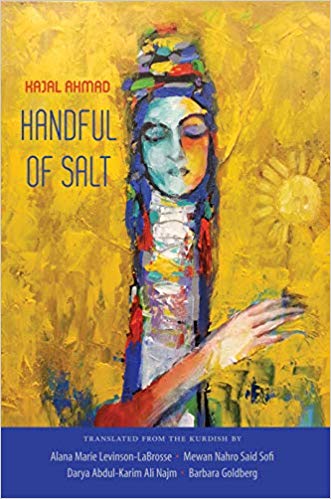 Kajal Ahmad
Born in Iraqi Kurdistan in 1967, Kajal Ahmad's poetry places her as a feminist thinker of the time. Handful of Salt (2016, The Word Works) is her book of poems translated by four women (Alana Marie Levinson-LaBrosse, Mewan Nahro Said Sofi, Darya Abdul-Karim Ali Najm, & Barbara Goldberg). Salt, a symbol of destruction and healing. These poems carry the thread of resilience that we see in much Kurdish poetry and in the Kurdish people. You can also find Kajal Ahmad's individual poems online through Poetry Translation Center, Words Without Borders, and Poetry Society of America. Take these lines from "No":
…but speech
is heavy, a nest of tongues, no shelter
for egg and fledgling. The snake
in my throat has come to feast.
And consider these lines from "Godless Snow":
How addicted I am to freedom:
I create life from death,
lanterns from my scars.
Hero Kurda
Born Hero Husam ad-Din in 1989 in Kirkuk, she has published two books: I Burn in the Season of Flight (2008) and I Write Yusif (2013). She received her Master's degree in Contemporary Literature from Charmo University and currently teaches in Kirkuk. Available online through World Literature Today, here are a few lines from Hero Kurda's "You in Me" (translated by Alana Marie Levinson-LaBrosse, Pshtewan Kamal Babakir, and Shene Mohammed):
Stretch out a hand
You grow in me
Turn out the light
We become three
Tracy Fuad
Kurdish-American poet Tracy Fuad is from Minnesota and recently moved to Kurdistan (working with Kashkul). With a long list of poems available online and in various journals (including POETRY and the Best New Poets Anthology), Tracy's books have won the Baltic Writing Residency Chapbook Prize and have been finalist for the 2018 Jake Adam York Prize and 2019 Omnidawn 1st/2nd Book Prize. Published in Muzzle Magazine, these lines from the poem "Thistle" (with an epigraph from Saddam Hussein) are particularly striking:
I can't tell you how I found
war to be sexy- you would
only understand the shrapnel
in your knee—and I can only
think about my body turning
crude when my grandfather called—
Alana Marie Levinson-LeBrosse
Poet, translator, professor, and co-director of Kashkul at AUIS, Alana Marie Levinson-LeBrosse, received her MFA at Warren Wilson, an MA in English Education from UVA, and a PhD in Kurdish Studies from the University of Exeter on 19th-century Kurdish Poetry. She has lived and worked in Iraq since 2011. Her work to highlight, preserve, and continue the translation of Kurdish poetry into English is extensive. You can find her articles about Kurdish poetry and translation online in Fair Observer.
Translated by Alana and Soran Azad, here are a few lines from "If You See Fatima," a poem by Jamal Khambar (Ghambar) that reads as elegy for young women murdered in honor killings (b.1962, Sulaimani):
Every twilight, a door will open for new love
And every evening, we will light a candle for
The innocent woman. Every 8th of March,
We will dress in the clothing of fairness.
Alana also translated a book of poems, Dictionary of Midnight, by famous Kurdish poet Abdulla Pashew (b.1946, Helwer), whose poems are also available on the Poetry Translation Center. Take these lines from "Silence" published in The Iowa Review:
I have told you so much about my homeland
Your soul is brimming with love for it
Do you want its cities and villages to brighten your eyes?
Do you want to touch its wounds? 
Translated by Alana and Halo Fariq, here are a few lines from Sherko Bekas' poem "Answer." The speaker in the poem writes a letter to God in response to the Halabja genocide, and the poem ends powerfully with:
At the bottom
Of the very same complaint,
Wrote to me in Arabic:
"Idiot, make it Arabic.
People here don't know Kurdish.
They won't take it to God."  
Ultimately, these translations have "the power to shatter stereotypes, ease local tensions, and show the world a side of the region it has never seen" (Ashley Lohmann in Fair Observer). Moreover, as the Kurds have been divided across five politically sovereign nations and survived a vast number of military conflicts just in the past century, Alana Marie Levinson-LeBrosse suggests, "It wouldn't be surprising that Kurds would cherish recitation as a reliable method of cultural transmission." Fortunately, given the efforts of Kashkul, the work of the poets in this spotlight, and online venues like Words Without Borders, Poetry Translation Center, and World Literature Today, I believe we will continue to see more Kurdish poetry translated into English in the near future.
---
Holly Mason received her MFA in Poetry from George Mason University in 2017. Her poetry, interviews, and reviews have been published in The Adroit Journal, Rabbit Catastrophe Review, The Northern Virginia Review, Foothill Poetry Journal, UA Poetry Center, and elsewhere. She received a Bethesda Urban Partnership Poetry prize, selected by E. Ethelbert Miller. She has been a reader and panelist for OutWrite (a Celebration of Queer Literature) in D.C. and participated in D.C.'s Al-Mutanabbi Street Starts Here events as a Kurdish-American poet. Holly is currently on the staff of Poetry Daily and lives in Northern Virginia.