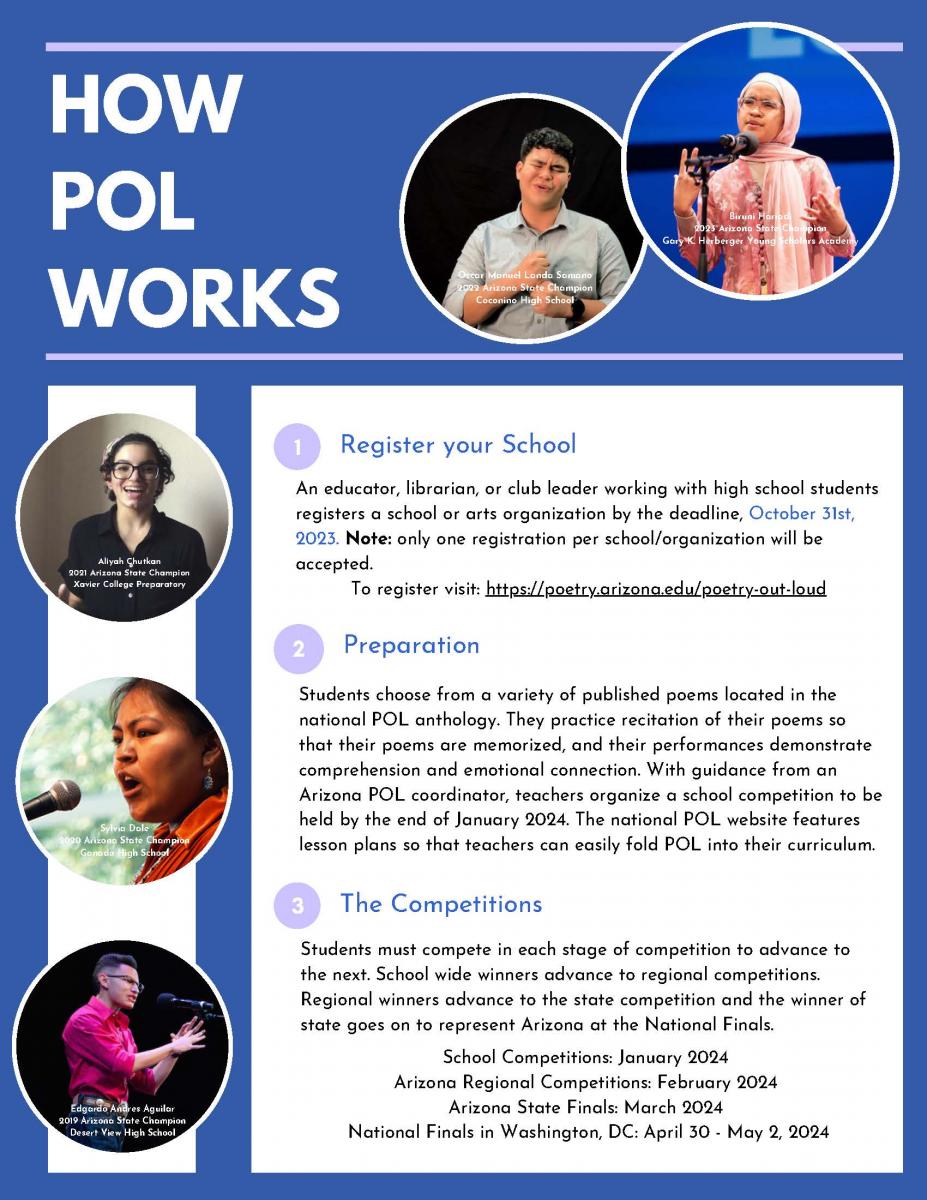 The Poetry Out Loud program, created by the National Endowment for the Arts and the Poetry Foundation, helps students develop public speaking skills, build self-confidence, and learn about literary history and the breadth of American poetics!
In 2021, the University of Arizona Poetry Center became the new administrative home for Arizona's Poetry Out Loud program. The Poetry Center has since overseen the program, and re-imagined the State Finals recitation competition as a rotational offering and an opportunity to highlight the many participating regions and partners who help bring POL to students. For the 2024 season and first time ever, the AZ POL State Finals will take place at Northern Arizona University in Flagstaff, Arizona. Regional finalists from across the state will represent their hometown and compete for a chance to represent Arizona at the National Finals in Washington, DC, where over $50,000 is awarded in scholarships and school stipends.
Poetry Out Loud cultivates an appreciation of poetry that goes beyond the page by offering free educational materials and a dynamic recitation competition. High school students across the country experience the creativity of performing poetry, not just reading it. Educators, librarians, or club leaders working with Arizona high school students are welcome to register their school or arts organization by the October 31st, 2023 deadline.
Note: Only one registration per school/organization will be accepted. To learn more about Arizona's POL program and to register visit: https://poetry.arizona.edu/poetry-out-loud.