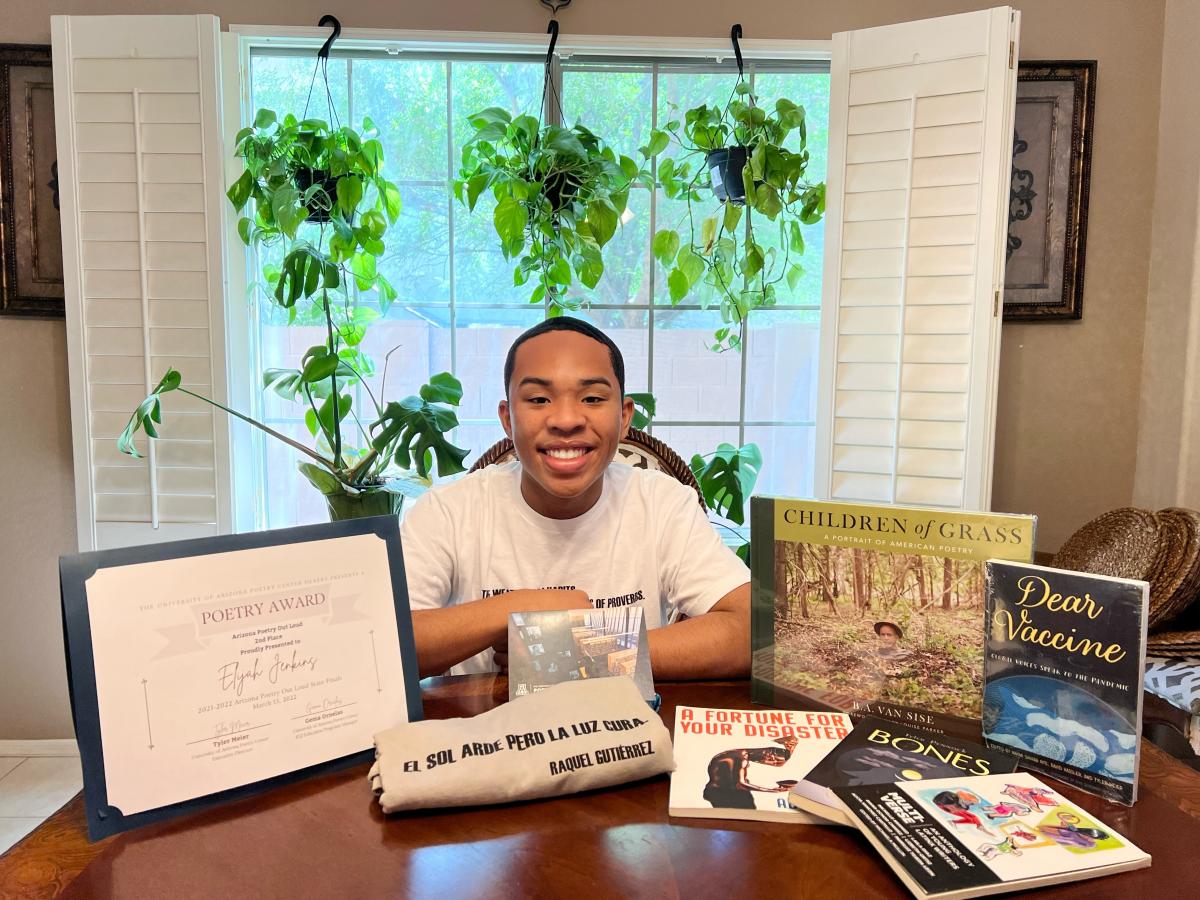 Arizona's 2022 Poetry Out Loud State Finalists were each given a prize box with a selection of books curated by the Poetry Center's Senior Library Specialist, Leela Denver. The books provided include Children of Grass: A Portrait of American Poetry by B.A. Van Sise, Bones by Tyler Pennock, Multiverse: An Anthology of Latinx Writers; A Fortune for Your Disaster by Hanif Abdurraqib, and Dear Vaccine: Global Voices Speak to the Pandemic.
Elijah Jenkins, a student at Brophy College Preparatory, is Arizona's 2022 Poetry Out Loud second place State Finalist. He is featured in the photo alongside his POL prizes.
Oscar Manuel Landa-Samano of Coconino High School is Arizona's 2022 Poetry Out Loud Champion, and he will represent Arizona as he competes for the title of National Champion. The National Finals of Poetry Out Loud will take place on Sunday, June 5th. There will be a one-time-only webcast available on the NEA's website at Arts.gov/Poetry-Out-Loud beginning at 7:00 p.m. ET / 6:00 p.m. CT / 4:00 p.m PT. Join us as we cheer on Oscar!
Download the 2022 Poetry Out Loud program book here.
Photo credit: Elijah Jenkins