For the People, by the Poet, (FP by the P) is a column written by local street poet Rashaad Thomas that highlights, celebrates and supports local poets in Arizona cities. Poets outside academia often feel excluded from the dialogue that influences diverse communities using new and innovative methods, and this column aims to highlight some of the poets working "on the ground" here in Arizona.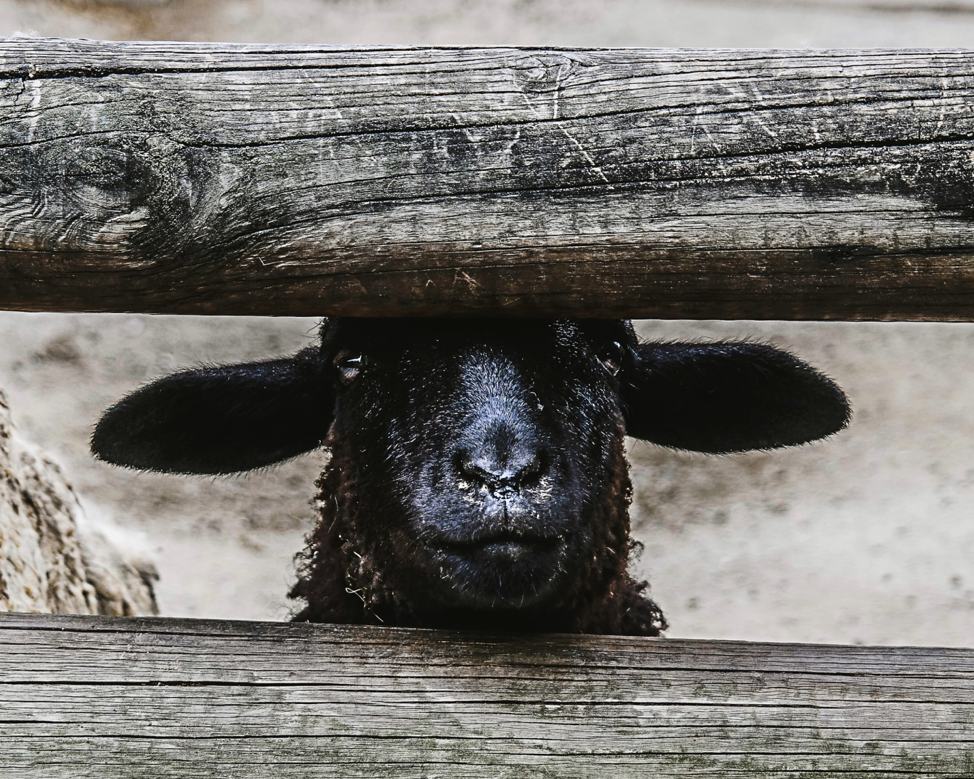 In the beginning, Poet created words. Words shaped stanzas. Stanzas sculpted light and dark.  Light gave birth to day. Dark gave birth to night. Day and night begot a poem. Poet took a line from that poem and drafted a companion.  I am that "untitled" poem," who, on the seventh day, was sent to write the people's story on the day of worship and rest.
The gatekeepers said my skills would save Paradise's image.  They needed me. But just me: the peoples' stories had to stay out lest I upset white supremacy. So I sat at the gate religiously writing the peoples' stories of resistance, refusal and sacrifice.  On the eleventh day, white supremacy awoke and read my telling of his deeds. The gatekeepers then revoked my invitation citing my disdain for white supremacy as "inappropriate" for paradise.
On day fourteen, I dedicated my ink to liberating banned books from white supremacy's hands.  My first banned book came from the Book of Gwendolyn, Chapter "We Cool." White supremacy had issued a restraining order, banning it from paradise's classrooms because "We Cool's" verse, "We/ Jazz June's" sounded salacious to his ear.  
In a decaying society, art, if is truthful, must also reflect decay. And unless it wants to break faith with its social function, art must show the world as changeable.  And help to change it. – Ernst Fischer
As the last chapter of 2018, the "Year of the Black Sheep," closed, I asked myself, "Are we any further away from Jim Crow? Any closer to Equity?" 
The Buzzword of 2018 seemed to be "Equity." Journals, community readings, and literary conferences sang its praises on Sunday while undercutting its meaning the rest of the week. Minoritized bodies whose writing challenges the facile use of these buzzwords are unwilling to sacrifice their identity and integrity for white neo-liberal feeling. As a consequence, minoritized bodies are buried alive in the margins of America's literary culture.  Equity, as a practice, would center their narratives. Equity, as a buzzword banishes minoritized bodies to the margins forever.
"The hottest places in hell are reserved for those who remain neutral in times of moral conflict." - Dante's Inferno
I then focused on the Book of (Amiri) Baraka; Chapter "Who Blew Up America?" which charged and convicted America The / War Criminal for its genocide of minoritized peoples. But America interpreted it as anti-Semitic. (EDITOR'S NOTE: You can read and/or listen to a discussion about Baraka's complex legacy, including about anti-Semitism in his poetry, here.) I don't liken myself to Amiri Baraka, but this incident shows how American history declares war on Black artists unafraid to expose America's blind spot – it's defense of whiteness.
"I love America more than any other country in this world, and, exactly for this reason, I insist on the right to criticize her perpetually."  - James Baldwin
Recently, I was invited to open an arts awards celebration with a poem. With equity in mind, I wrote a poem accompanied by music and visuals. Not everyone likes poetry, but people usually like one of the three.
In order to keep creative control, I no longer share my work with curators because they tend to colonize my work. A few hours before the art awards, the curator called. Somehow, he saw the video that accompanied the poem and said that its content was "inappropriate" for an art celebration. He asked me to censor my work. I declined. He revoked my invitation, white supremacy in its guise of "comfort" clouding his judgment. My poem, my celebration of Black history's poetic fight for justice and liberation, did not fit his definition of "celebration," the white-washed, bloodless commemoration of assimilation found in children's books.  
Ba Ba Black Sheep, have you any hymns?
Yes sir, yes sir, I have one for the occasion.  
Ba Ba Black Sheep, can you cut out your tongues?
No sir, no sir I will not sacrifice my wool.  
Curators, like mastheads, have the power to accept or deny minoritized poets and their work. Their invitations are unreliable because, at any moment, they can snatch them away, the Black Sheep objectified, her poems demonized.  Another Gatekeeper's Reject, her body was trapped between Hell's circles of Anger and Violence.
Opportunities for exposure often tests our integrity. Unlike our white counterparts, we are asked to strip our lives from the page and barter our integrity in the hopes of finding financial income.  we often cater to white spaces, aware to not to make them uncomfortable so as to be invited back. To ignore requests to "tone it down" means risking future invitations. uninvited. Writers of Color encourage each other to say, "No," to this regime. Resilience empowers poets of color "to aid in the destruction of America as he knows it."  In the last days we will obtain justice through poetry, song, and dance. We, too, are America. We, too, are worthy of being celebrated.
---
Rashaad Thomas is a USAF Veteran, essayist, poet, and Voices of Our Nation's Art Foundation (VONA/Voices) alum, who resides in South Phoenix, AZ. He is an Associate Editor for Hayden Ferry Review. He is also a contributor for the University of Arizona Poetry Center Blog and MyClickUrban.com. Thomas is the recipient of the 2016 City of Phoenix Mayor's Art Award for Language Artist. He is a Spring 2017 MacDowell Colony Fellow and 2017 Hellen Ingram Plummer MacDowell Colony Fellow of the Year. His work can be found in the book Trayvon Martin, Race, and American Justice: Writing Wrong, The Rumpus, Heart Journal Online, Columbia Poetry Review, and others.