Missing the Poetry Center?  Maybe you've never visited and always wondered what it would be like to visit? Try our new interactive 360 degree tour, full of videos from Poetry Center staff and poets that tell the story of our programs, our collection, our history, and our outreach. When you find a "play" icon, be sure to click it to learn more from the pop-up videos. The tour includes a guided and unguided option. Welcome to the Poetry Center!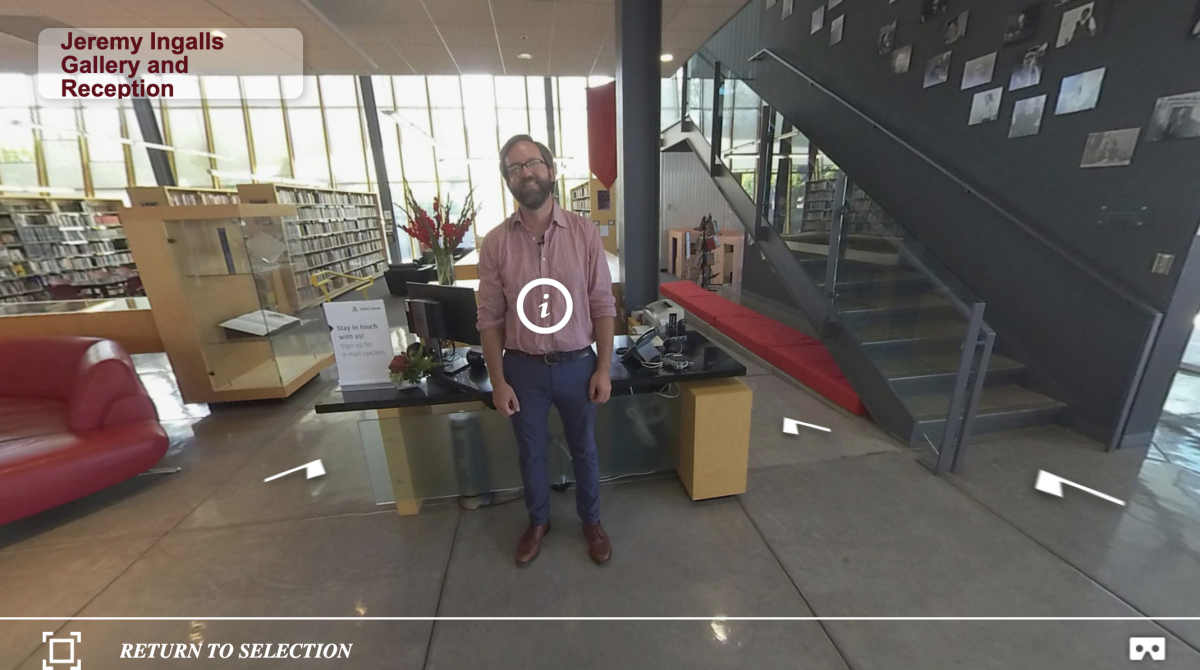 More than 1,000 poets have visited Tucson and read at the Poetry Center.  Be sure to visit the Wall of Poets under the stairwell in our interactive 360 degree tour to hear from Carolyn Forché, Brenda Hillman, Li-Young Lee, and Robert Hass on the importance of a place like the Poetry Center.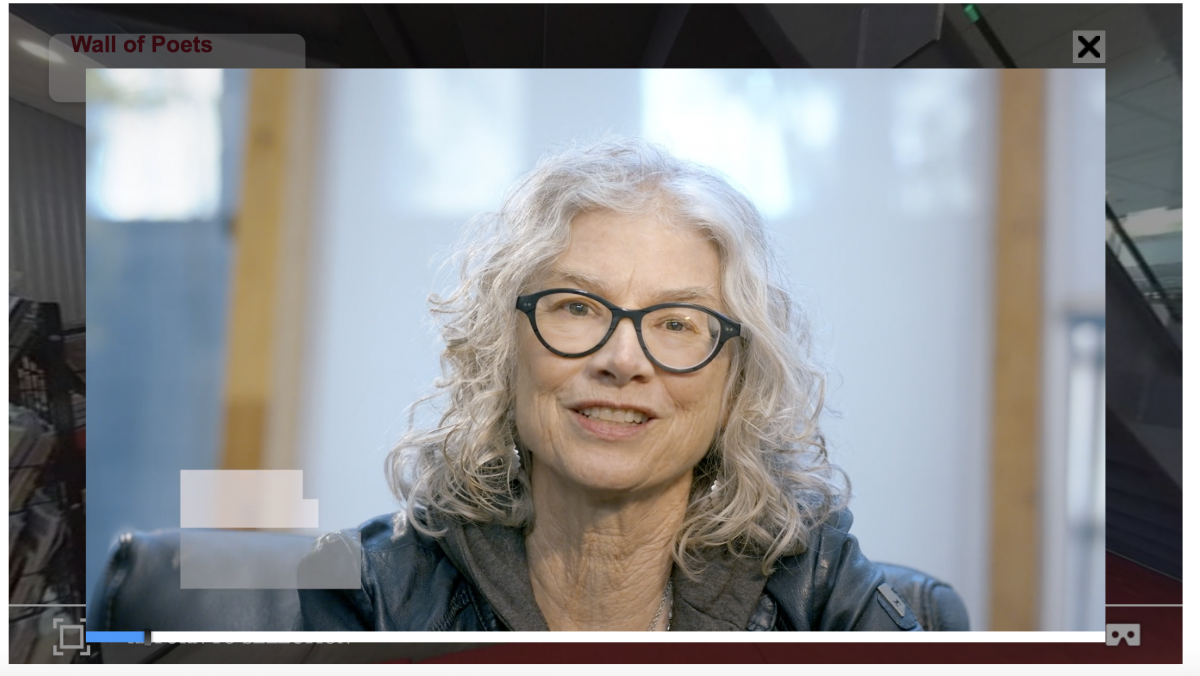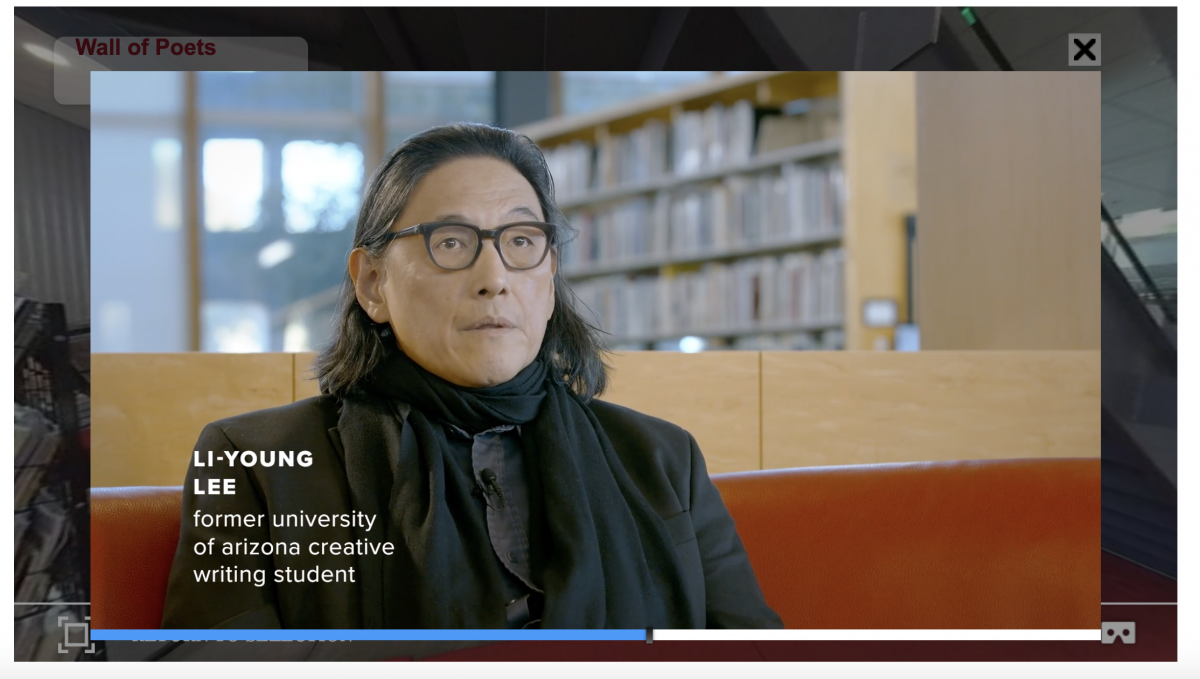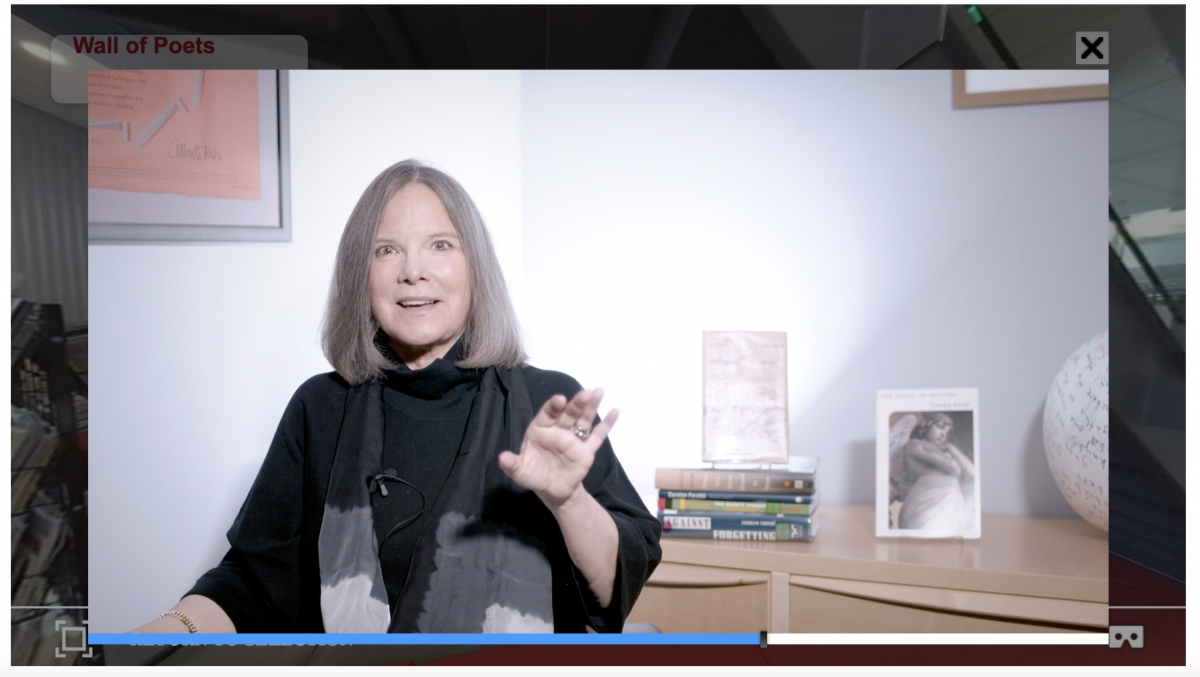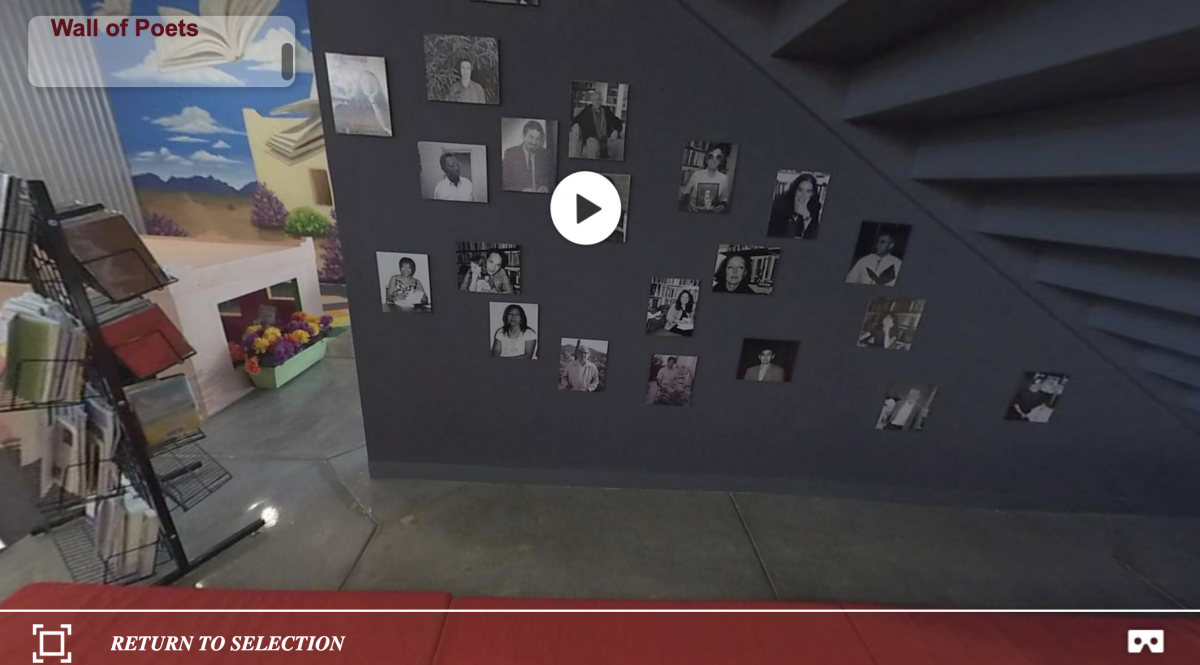 Don't forget to take the 360 interactive tour yourself to find more hidden gems, and stay tuned as we tell you more about what you can find there in the coming weeks.