The world of literature owes much to Nikki Giovanni for making poetry accessible to many readers. Since 1968 she has been writing her life in lines and sharing her perspectives to push poetry into stories about identity, relationships, life, and love. As a young poet, Giovanni's poetry was created in response to the Civil Rights era. Her poems centered Black American struggle and promoted self-love. Over the past fifty-two years, she has written nineteen collections of poetry on various topics for readers of all ages. Giovanni is one of the most recognizable living female poets in America. She is also a poet who shows a clear commitment to exposing young readers to verse.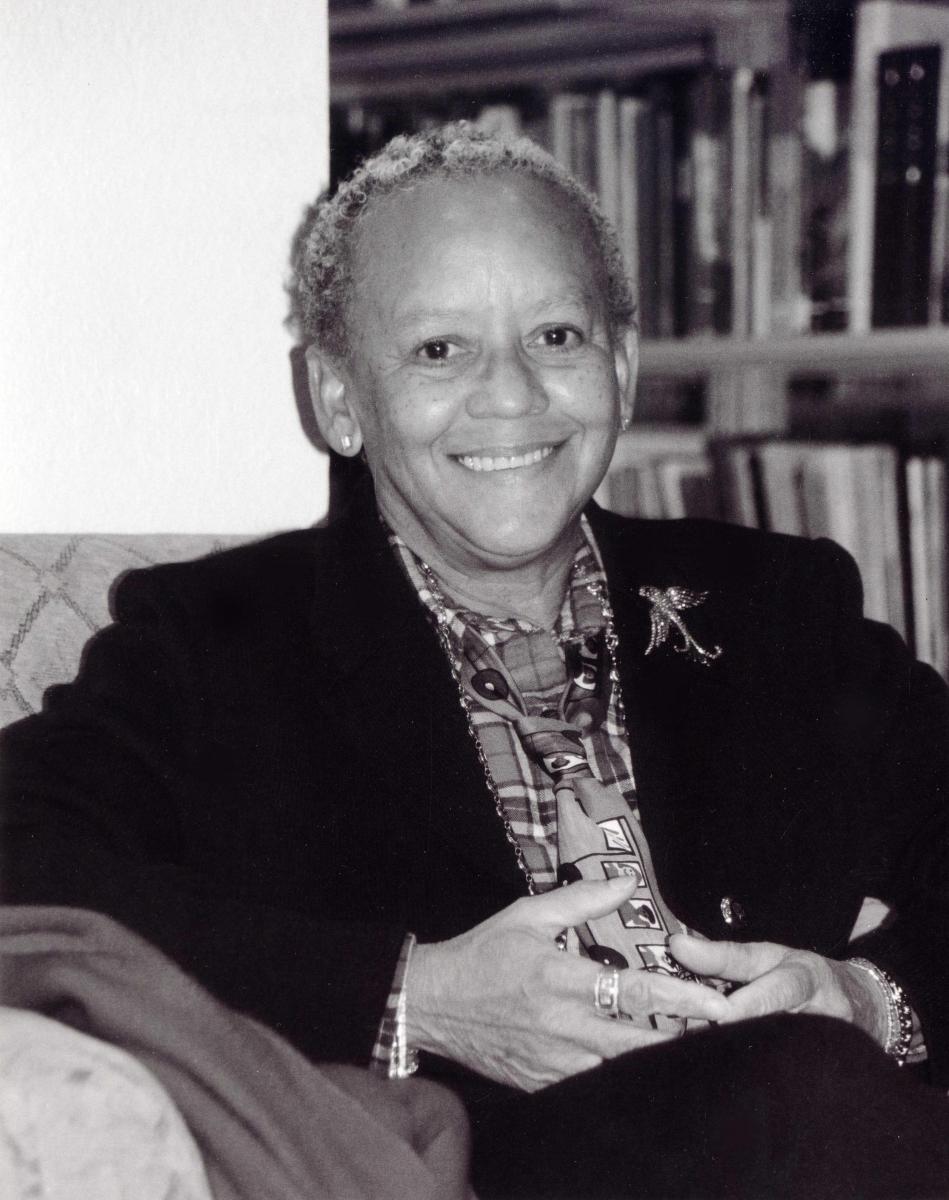 Giovanni has written twelve children's books, but eight are specifically for children and "young people" to experience poetry. Her book Hip Hop Speaks to Children goes further to include a CD.  Her work provides a way into poetry for even reluctant readers. She sometimes writes from a personal and individual perspective or with a specific person in mind, but she is still able to make the reader feel connected because the reader feels as if he or she is the intended audience.
"I wrote a poem/for you because/you are/my little boy/I wrote a poem/for you because/you are/my darling daughter," she writes in "Because."
Giovanni, also writes to make the simplest things in life hold deeper meaning, whether it be writing about lemons and beets or about a spider.  In her poem "Mercy," she writes about why she doesn't kill a spider. She takes it outside and allows it to walk away:
 
"If I am ever caught in the wrong place/at the wrong place, just being alive/and not bothering anyone,/I hope I am greeted/with the same kind/of mercy."
This poem not only speaks to having empathy, but it also hints to injustices faced by Blacks who are often killed for being in the wrong place at the wrong time. This allows for different kinds of conversations about valuing life without discrimination.
Classroom teachers can also use Giovanni poems to share how sound can play a role in not only onamonapia but in questioning binary ideas. In her poem "If a Lemon," Giovanni uses sound to consider the opposite of sour and sweet.  The lemon and a beet seem opposite to one another which allows for consideration of what makes something an opposite. A lemon is a fruit and a beet is a vegetable, yet a beet is sweeter. Further along in the poem she asks if a bear becomes a rug if it gives a hug. This again hints to how even in sound, things can change and dissolve perceived relationships. Bears don't hug, but if they do, will we walk on them? How do they become rugs in the real world? And, if we are opposites, what will we become in sound and in our relationship to one another?
"And then there's me/And there is you/I do sometimes wonder/what will we do"
Giovanni plays with sound and subject matter in ways that make her poetry accessible to even very young children. If a reader has seen a spider, thought about Heaven, or watched their mother, they can find themselves "kidnapped" by one of Giovanni's poems.  
"ever been kidnapped/by a poet/if i were a poet/i'd kidnap you/put you in my phrases and meter/you to jones beach/or maybe coney island/or maybe just to my house/lyric you in lilacs/dash you in the rain…"
Nikki Giovanni is a poet who brings all kinds of readers to the table to think about people, places and things in sound and in living colors that will continue to engage readers of all ages.
Yolande Clark-Jackson is a Miami-based freelance writer and educator with over twenty-years experience teaching writing to middle grade students. She currently hosts creative writing workshops for adults and teaches college writing as an adjunct professor.
Photo of Nikki Giovanni by Christine Krikliwy.