Here in the Poetry Center Library, we're all incredibly excited about some new furniture! Thanks to the generosity of a number of donors, we were able to purchase six new museum-grade display cases last year, and now, as we re-open to the public, we've just set up our very first exhibition of rare books inside them. The current exhibit is a reprise of "60 Books for 60 Years," which we presented online last year in celebration of our 60th anniversary. This fall, you can view the books in person. The first installment of 20 books is up now, and we will rotate the display every month or so throughout the fall: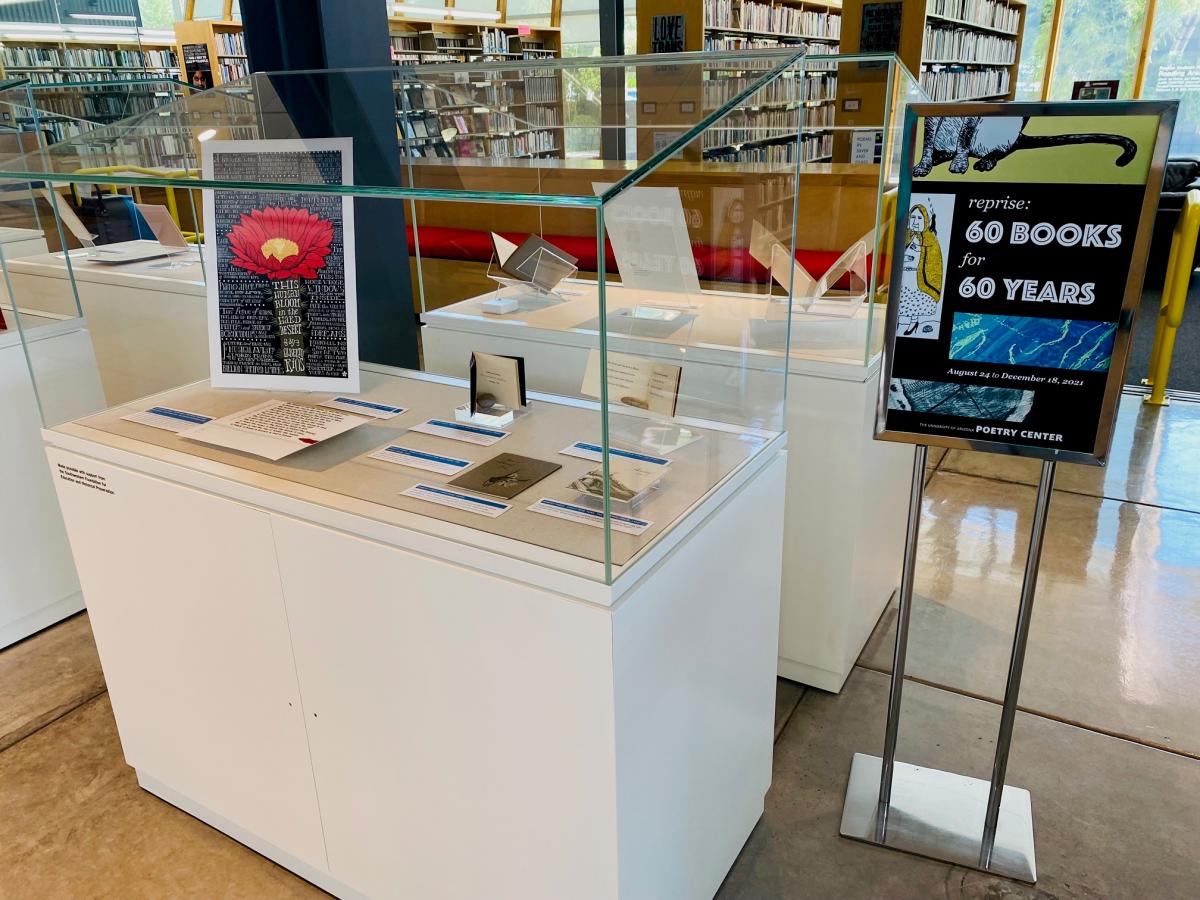 The new display cases more than double our available space for exhibiting items from the Rare Book Room and beyond. The glass vitrines are tall and broad enough to accommodate our biggest broadsides and artist's books, allowing us to show works much more comprehensively and create eye-catching displays. 
Importantly, these new display cases will also allow us to show rare works more safely. The cases were custom-designed according to our specifications and built in Germany for us by Case[werks], a company that specializes in building museum displays using archival, inert  materials. The vitrines are made of UV-filtering glass, to protect works on display from our copious Arizona sunlight. Each case also includes a hidden drawer for silica gel, which library and museum professionals use to regulate humidity within closed environments. For extra cool factor (and to spare our back muscles!), the vitrines open using pneumatic lifts: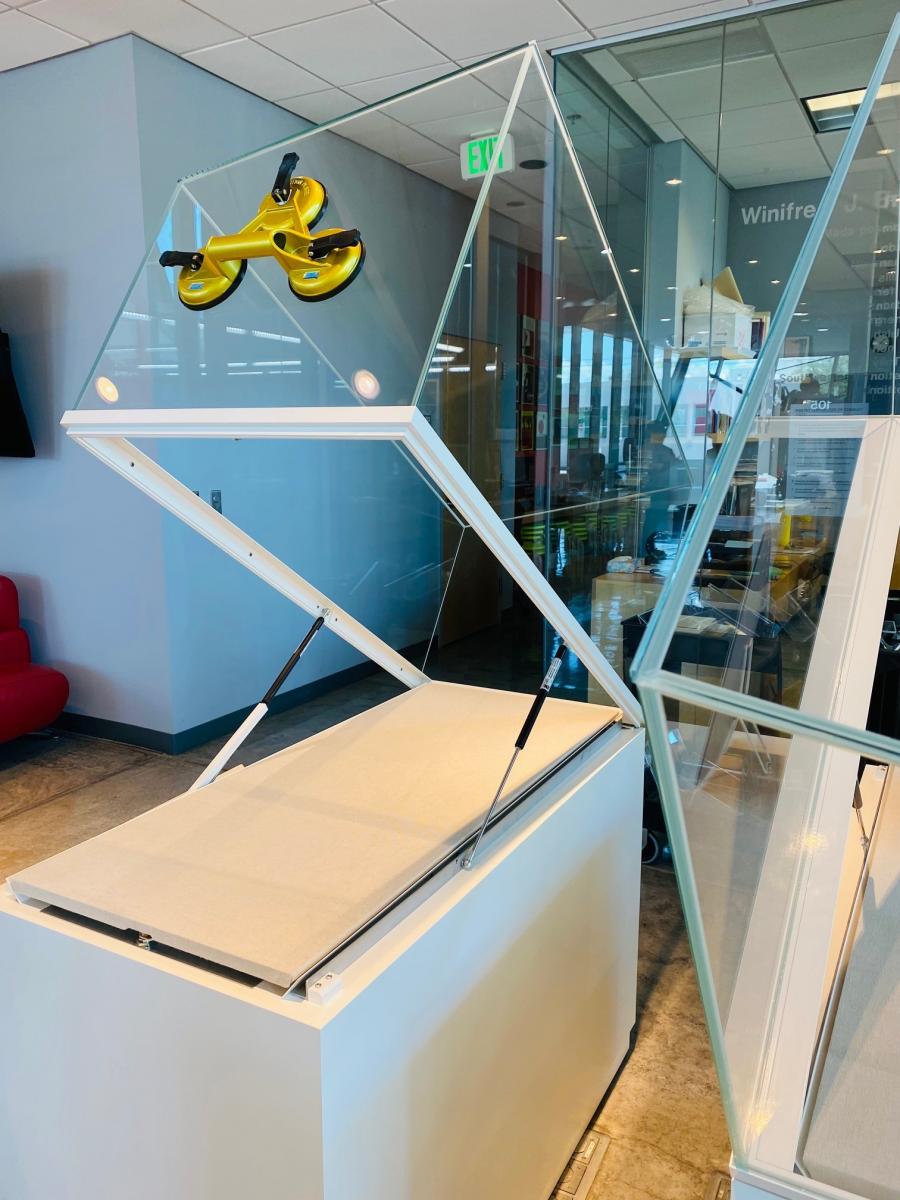 When we began setting up our 60 Books display, we were astonished at how beautifully the cases showed off the materials. We are delighted to be able to exhibit our most beautiful and scarce materials in cases that draw the eye and protect the materials at the same time. Our new gallery space gives us opportunities to show you rare books as we've never shown them before. Stop by--we think you'll agree!