You may have seen a familiar face at our readings, but you may not know what Aja Haymore does here at the Poetry Center. She's an important part of the team, so it's about time we introduce you!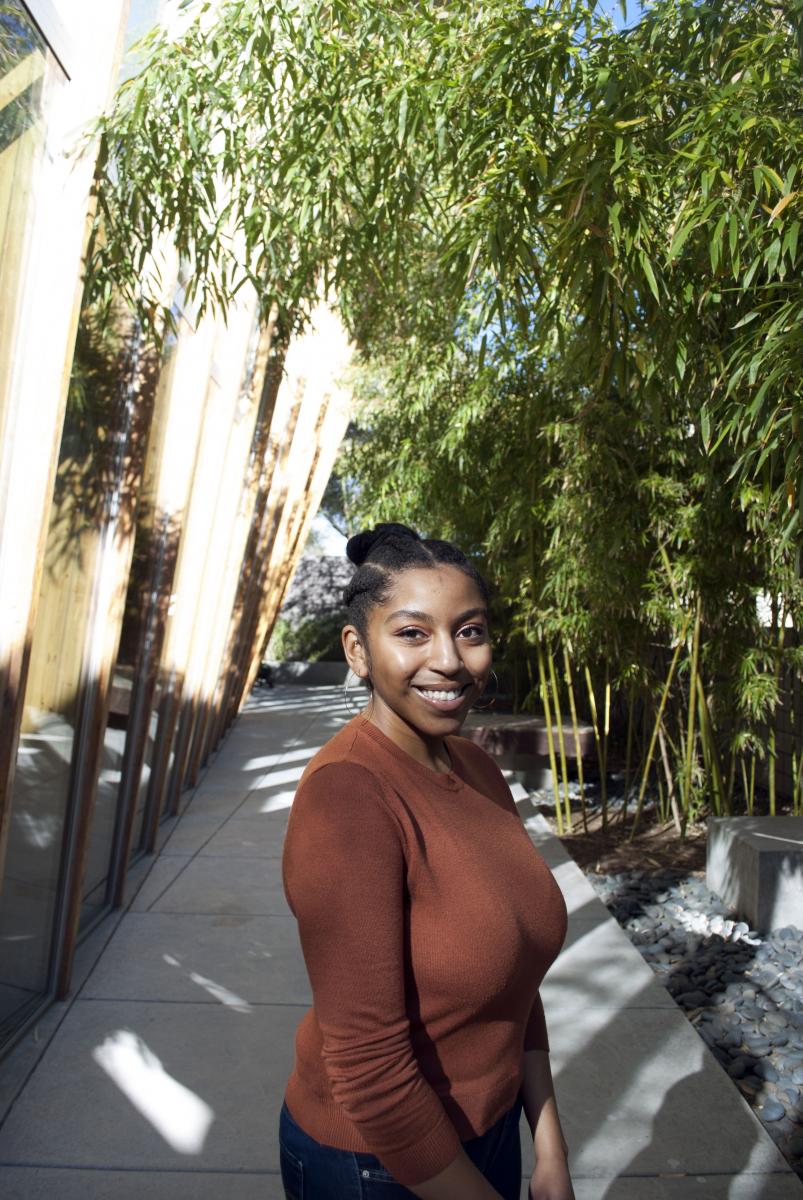 1.  Aja, can you introduce yourself to the Poetry Center audience who may not know who you are? What's your major at the University of Arizona, what's your position here, and what do you like to do for fun?
Hi! My name is Aja Haymore and I'm a senior here at the U of A. I'm currently studying Africana Studies and Retailing & Consumer Sciences. I am a planning and research partner at the Poetry Center. For fun I love to do yoga, practice American Sign Language, brew some tea, and watch a ton of movies. 
  2.  You're an integral part of the Poetry Center team. What does your work here entail?
I mine over a lot of details when it comes to different poets visiting the center. I look over things like itineraries, book orders and flight information to ensure that their visit goes smoothly. I also assist in setting up events on nights that we have our reading. 
  3.  What's your favorite part about a Poetry Center reading night?
Hands down my favorite thing about our reading nights is having attendees approach me with questions! Not only is it great to see people so curious and invested in poetry, but I also get to be a representative for the center. Whether they ask questions about the reading itself, or the center in general, I find it so rewarding. 
  4.  Is there something people may be surprised to know about what goes on behind the scenes at the Poetry Center?
People may be surprised to know how close knit the Poetry Center faculty is. There isn't a large number of us working here, so we easily become in tune with each others personalities and work ethic. It is awesome to see such a small staff come together and contribute to something so outstanding!
  5.  Do you have a favorite poet? What are you reading right now?
One of my favorite poets is Warsan Shire who gives such profound descriptions of love and pain. My favorite poem is "Four Glimpses of Night" by Frank Marshall Davis. I love this poem because not only does it beautifully describe the evening time, but it keeps me grounded. No matter where I am in the world, how I'm feeling or what problems I face, I'll always have nighttime and the beauty that comes with it. 
  6.  Is there anything else you want to tell us? 
I love humor and absolutely adore when a poem makes people laugh!