This past Saturday, I visited World of Words, a wonderful children's library housed in the UA College of Education, to look for LGBTQ-friendly picture books. Here are some of the titles I found! 
Call Me Tree / Llámame árbol (words and illustrations by Maya Christina Gonzalez)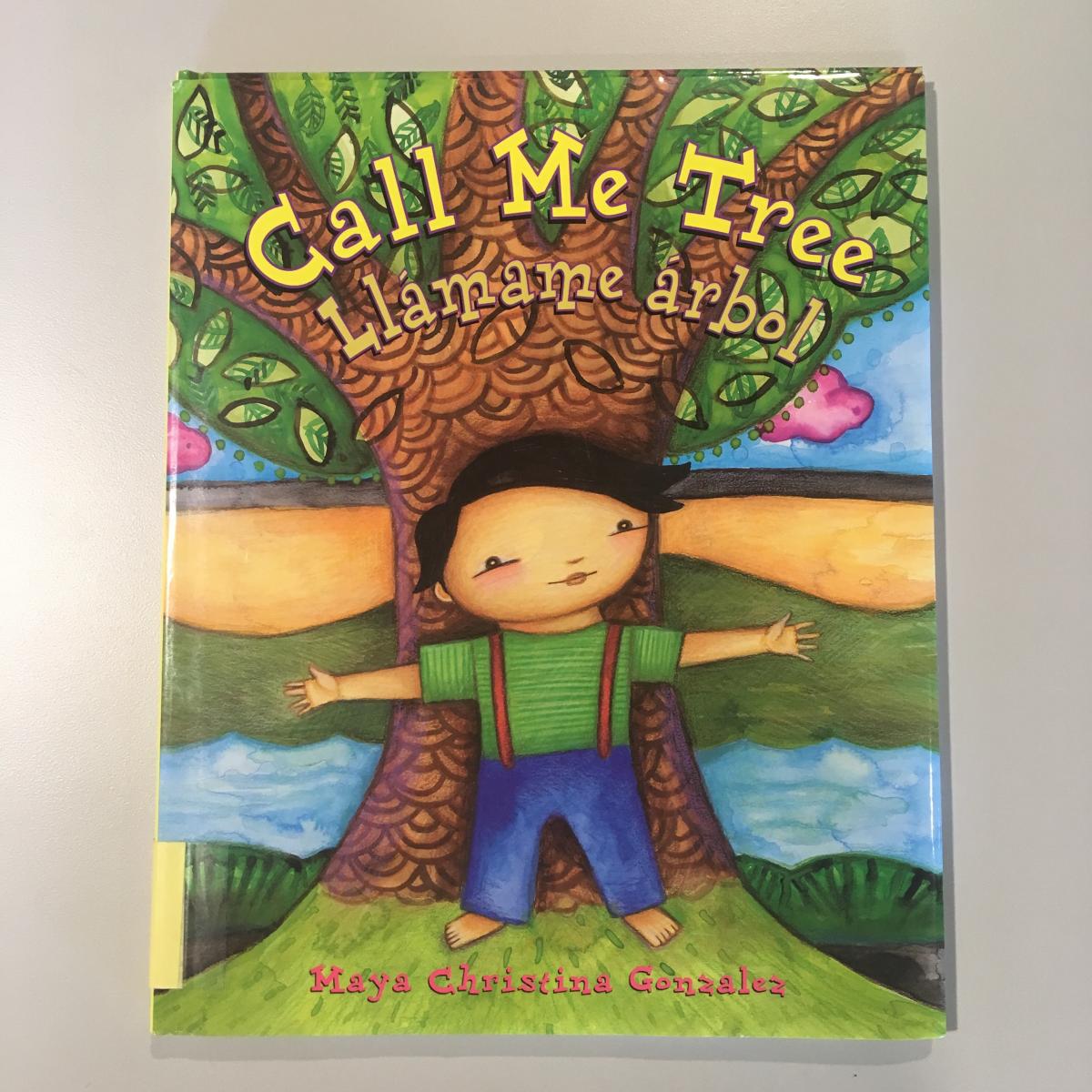 This bilingual picture book tells the story of a nameless, gender-nonconforming child who identifies as a tree. The illustrations are colorful, with swirls of blue, pink, orange, and green dancing across the pages; and the first-person story is sparse and poetic. Once the child sprouts from a seed, pokes through the earth, and spreads their branches, they look around to find a forest of children with a variety of backgrounds and gender expressions, each growing as a different tree. "Todos los árboles tienes raíces // Todos los árboles tienen un lugar" ("All trees have roots // All trees belong") declares the narrator, sharing a message of radical inclusivity.
Worm Loves Worm (words by JJ Austrian and illustrations by Mike Curato)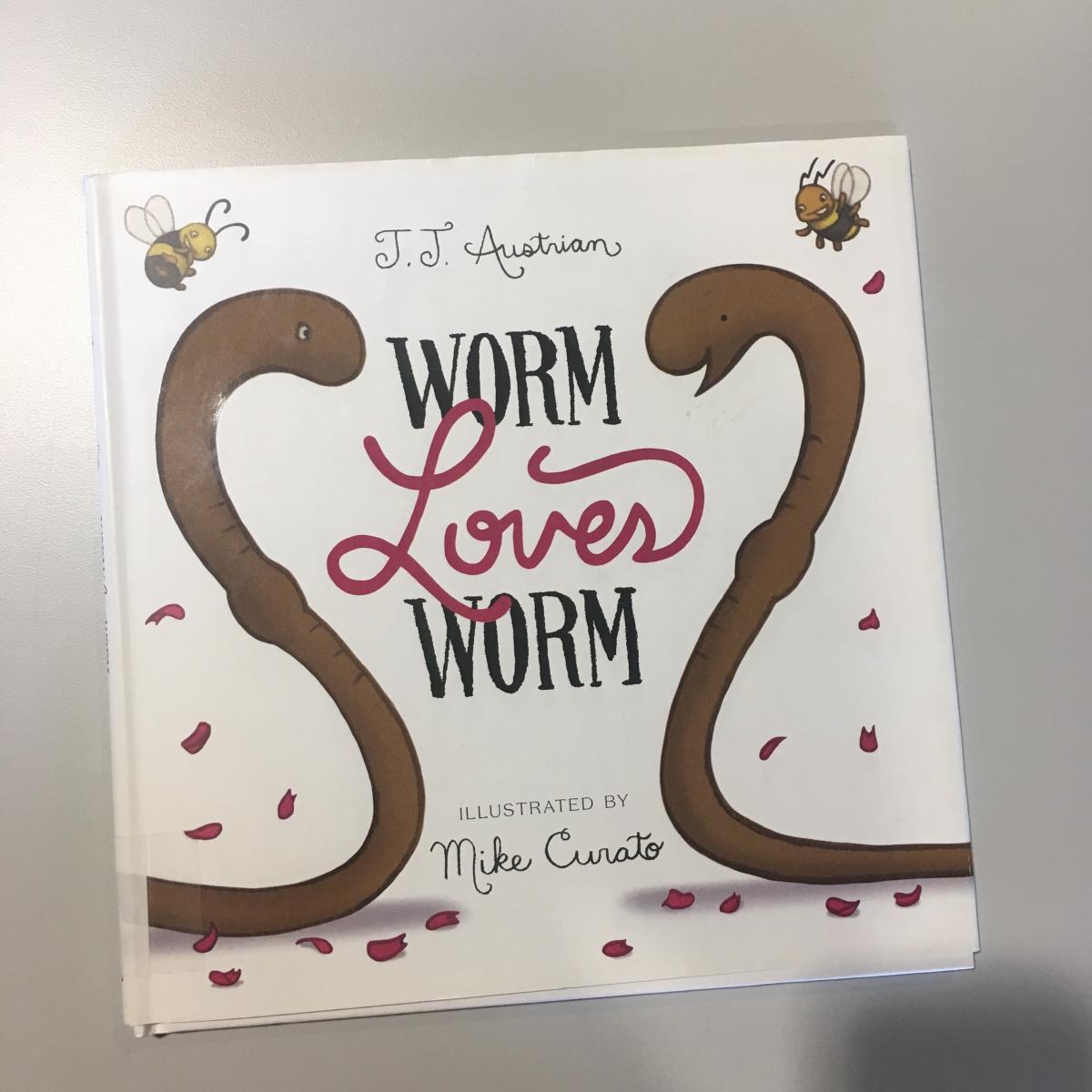 In this simply-but-boldly illustrated and touching book, two worms fall in love and decide to get married. Each time Worm and Worm think they're ready to tie the knot, friends remind them of another thing they "need": a best beetle and bride's bees, rings (which they wear around their waists because, alas, worms don't have fingers), flowers and fancy clothing. At the end of all the planning, the bees ask, "But which one of you is the bride? How can we be bride's bees if we don't know who the bride is?" Worm and Worm decide that they can both be the bride and groom, upending their friends' expectations and traditional wedding roles. Worm Loves Worm is a lovely and thought-provoking book for younger elementary students, as well as a refreshing read for anyone who's ever planned a queer or gender-nonconforming wedding!
10,000 Dresses (words by Max Ewert and illustrations by Rex Ray)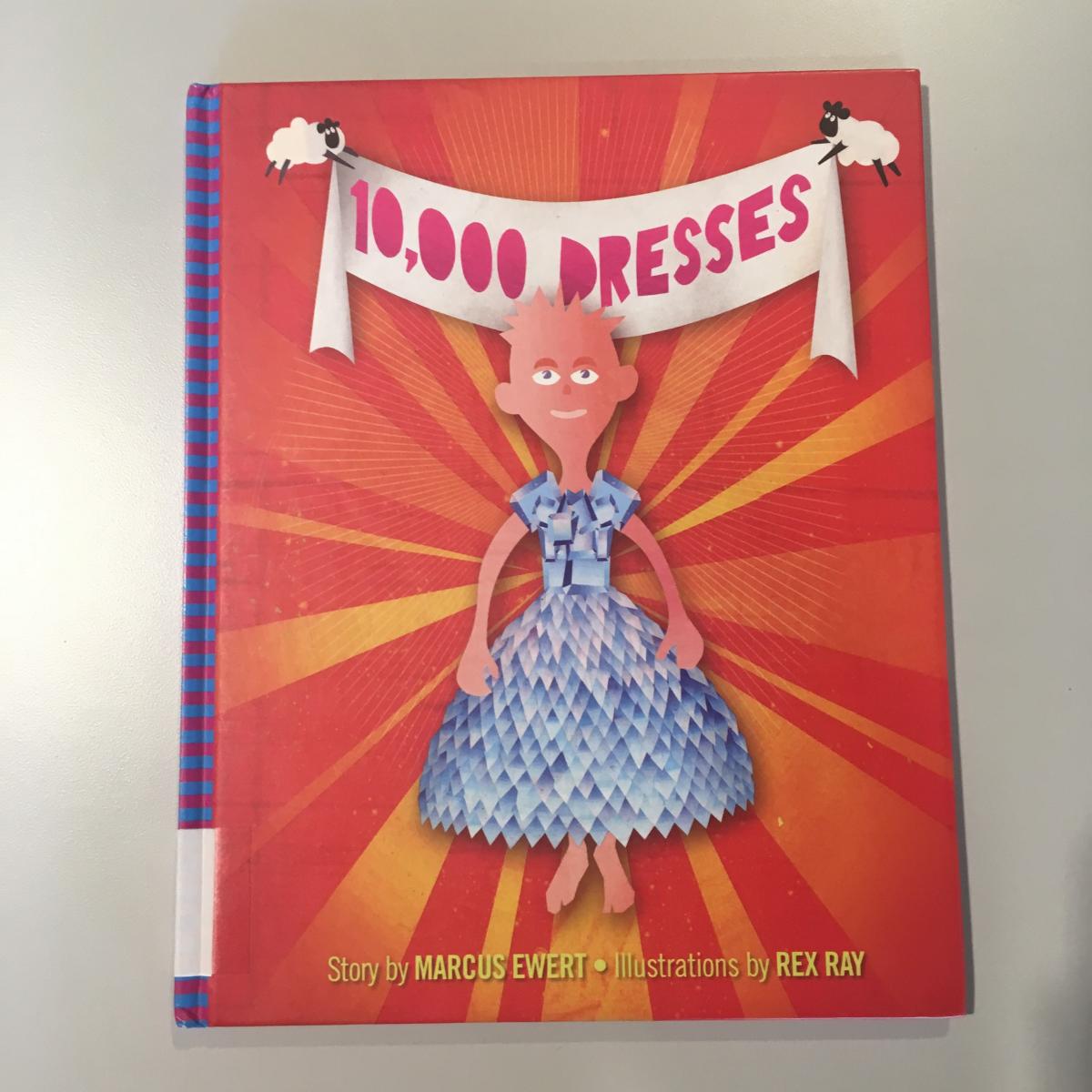 Each night Bailey dreams of fantastical dresses; dresses made of crystals, flowers, and windows. But when she tells her mom, dad, and brother about her dreams, they react coldly. "You're a boy. Boys don't wear dresses!" her parents say, brushing Bailey off when she tells them she doesn't feel like a boy. "You dream about DRESSES, Bailey?" her brother exclaims, "That's gross. You're a boy!" Finally, Bailey meets an older kid, Laurel, who loves to make dresses and sees Bailey for the amazing girl that she is. 
The Great Big Book of Families (words by Mary Hoffman, illustrations by Ros Asquith)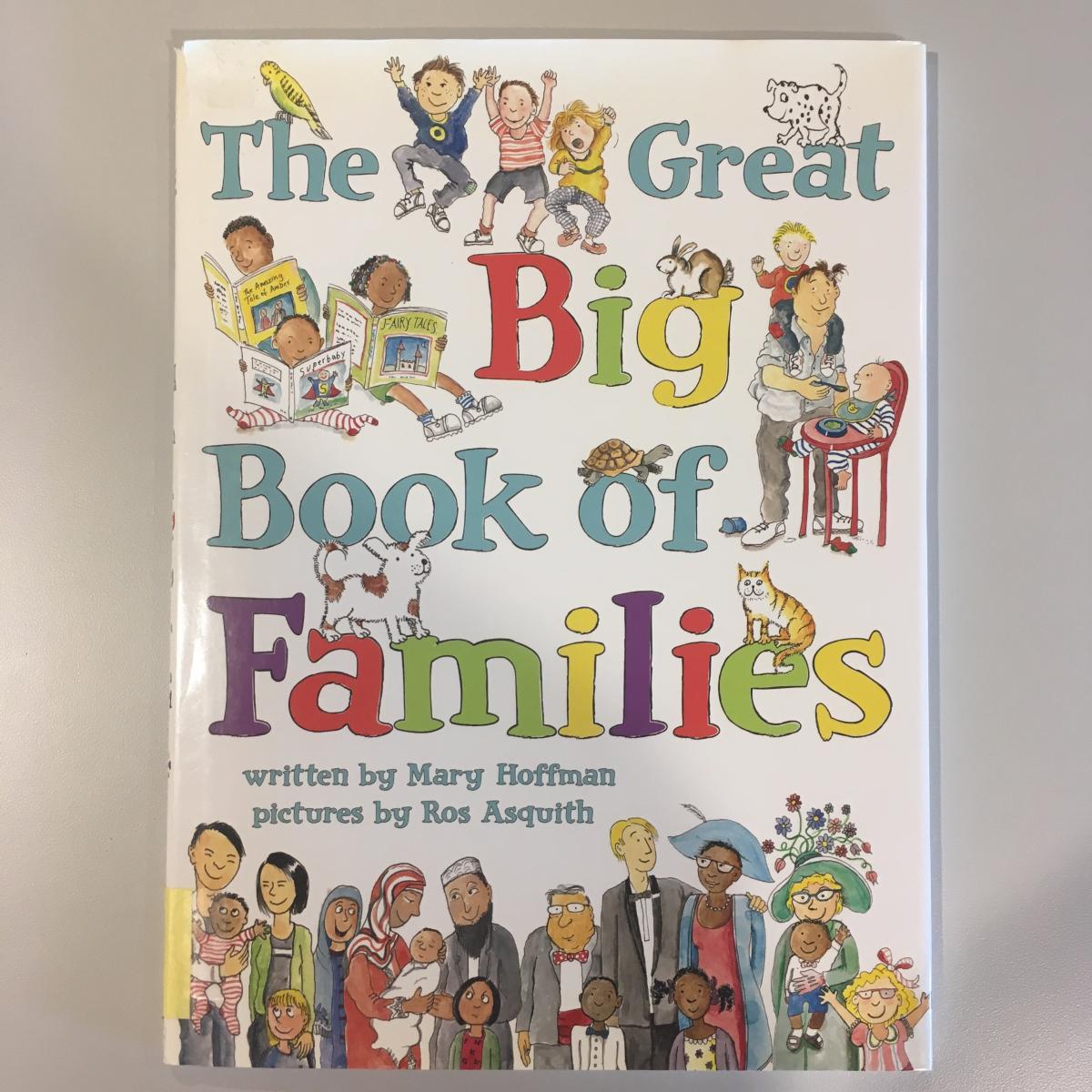 The Great Big Book of Families begins with an illustration of a mom, a dad, a boy, a girl, a dog, a cat, and a house with a white picket fence. "Once upon a time, most families in books looked like this …" Hoffman writes, "But in real life families come in all sorts of shapes and sizes." Asquith's cartoonish vignettes spill across the pages, showing a wide variety of kinship models—some queer, some blended, from a wide variety of class and cultural backgrounds--and the homes, jobs, food, clothes, and hobbies of different families. This book disrupts the myth of the heteronormative nuclear family and serves as a great jumping off point for kids to share their experiences with one another—whether they have two moms or two dads, are adopted, are raised by a single parent or their grandparents, live with a large extended family or something else entirely. 
Wren Awry is the Education Programs Assistant at the UA Poetry Center.