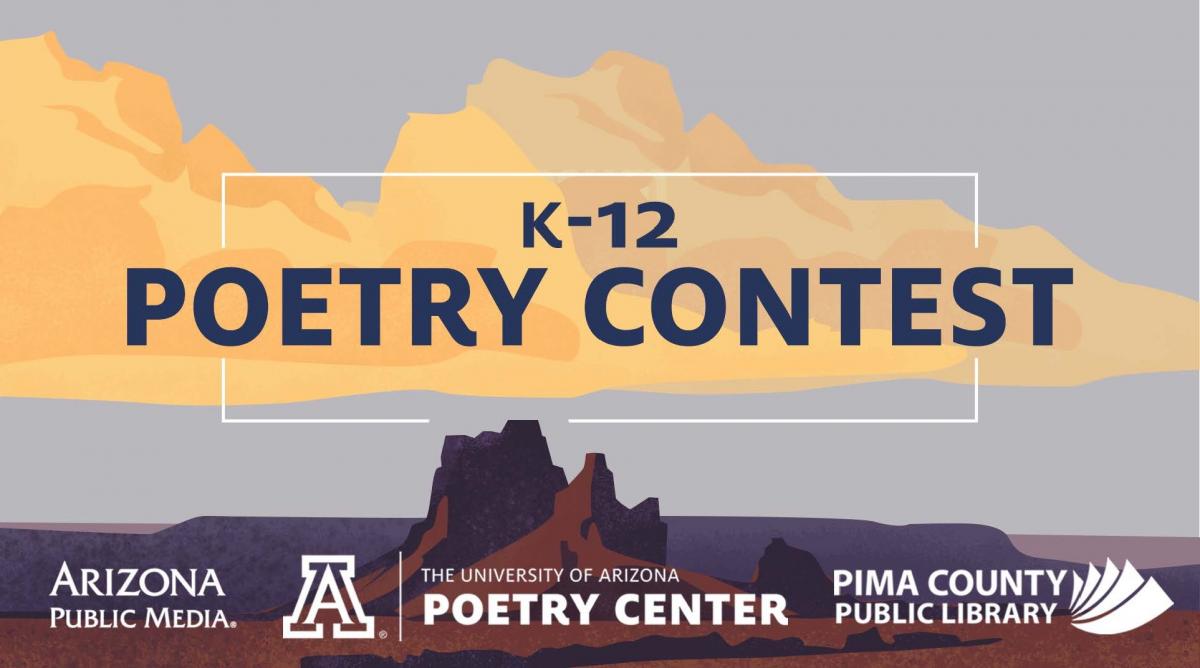 Are you a K-12 student in Pima, Santa Cruz or Cochise County? Love writing poetry? Want to try writing it for the first time? The UA Poetry Center, Arizona Public Media, and the Pima County Public Library are collaborating on a poetry contest for young writers and invite you to submit one poem in response to the following prompt:
What do you want the world to know about how you feel?
The contest will run from June 16 to July 16. We invite all poetic forms and styles as well as bilingual, multi-lingual, and code-switching poems. You can submit your poem here.
If you're not sure how to get started or would like to get your creativity flowing, we're offering Zoom-based writing workshops with professional writer Lisa M. O'Neill. K-12 students are welcome to attend a workshop even if they're not planning on submitting a poem to the contest! All workshops are available as video lessons here. To receive more information about and sign up for these workshops, please fill out the following form. 
First through third places winners, who will be announced in August, will have their poems featured on posters and will have the opportunity to read their poems on Arizona Public Media and KXCI. They will also receive a special gift from participating organizations.
If you have any questions, feel free to contact pceducation@arizona.edu.