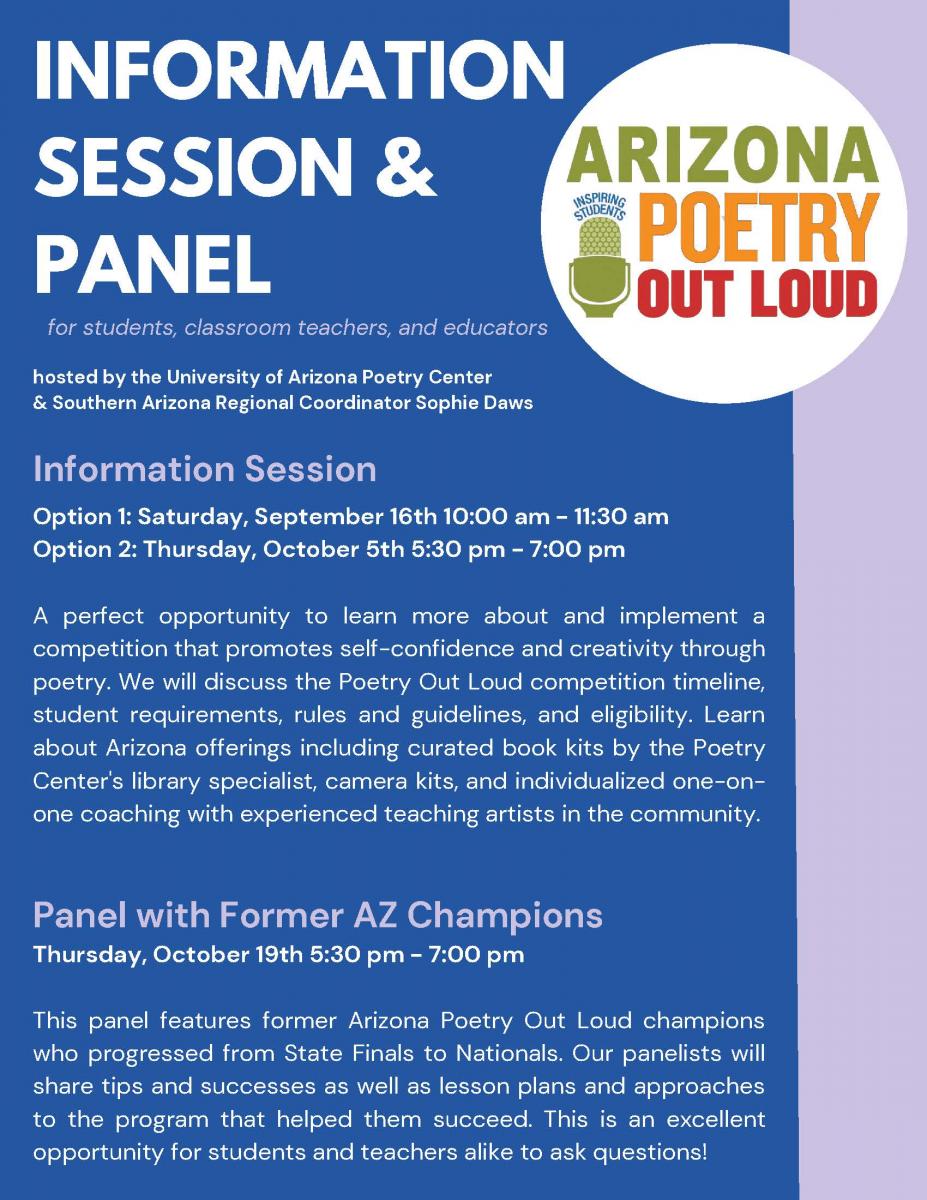 Are you a high school student, classroom teacher or educator participating in (or interested in participating in) Arizona Poetry Out Loud? Join the University of Arizona Poetry Center & Southern Arizona Regional Coordinator Sophie Daws for an information session and panel.
Information Session
Option 1: Saturday, September 16th, 10:00 am - 11:30 am
Option 2: Thursday, October 5th, 5:30 pm - 7:00 pm
A perfect opportunity to learn more about and implement a competition that promotes self-confidence and creativity through poetry. We will discuss the Poetry Out Loud competition timeline, student requirements, rules and guidelines, and eligibility. Learn about Arizona offerings including curated book kits by the Poetry Center's library specialist, camera kits, and individualized one-on-one coaching with experienced teaching artists in the community. 
Panel with former AZ Champions
Thursday, October 19th, 5:30 pm - 7:00 pm
This panel features former Arizona Poetry Out Loud champions who progressed from State Finals to Nationals. Our panelists will share tips and successes as well as lesson plans and approaches to the program that helped them succeed. This is an excellent opportunity for students and teachers alike to ask questions!
Learn more about Poetry Out Loud here.