This week we released our online Spring exhibition, Poems of Love and Compassion. Now, and always, we can benefit from a reminder of how much love, compassion, and light exists in this world. Love poems are one of the most sought-after genres amongst Poetry Center patrons; whether to share with a sweetheart on an anniversary, recite at a best friend's wedding, use as inspiration for their own love letters, or to remind one's self how to look forward. In this exhibition you will find twenty-six different recordings, books, and broadsides. The poetry within presents both a large-scale view of humanity's interconnectedness and a glimpse into life's most intimate moments. "When Giving Is All We Have" by Alberto Rios, Arizona's first Poet Laureate, kicks this exhibit off with a reminder of what it means to give. Rios writes "You gave me blue and I gave you yellow,/ Together we are green. You gave me/ What you did not have, and I gave you/ What I had to give – together, we made/ Something greater from the difference." This poem is a testament to the necessity and beauty of mutual aid, which is the one thing that has given me the greatest hope during this year of grief, violence, and fear.
A unique feature of this exhibition is the inclusion of sounds recordings of some of the featured poets reading their work. I am excited that we can offer these recordings because, with the Poetry Center's COVID-related closures, we have had to learn how to keep our online exhibitions just as engaging as our in-person exhibitions once were. The opportunity to share with you the poet's work in their own voice is a special one. Though I tried, I cannot pick one favorite piece from this exhibition, so I will offer a few and the reasons I love them.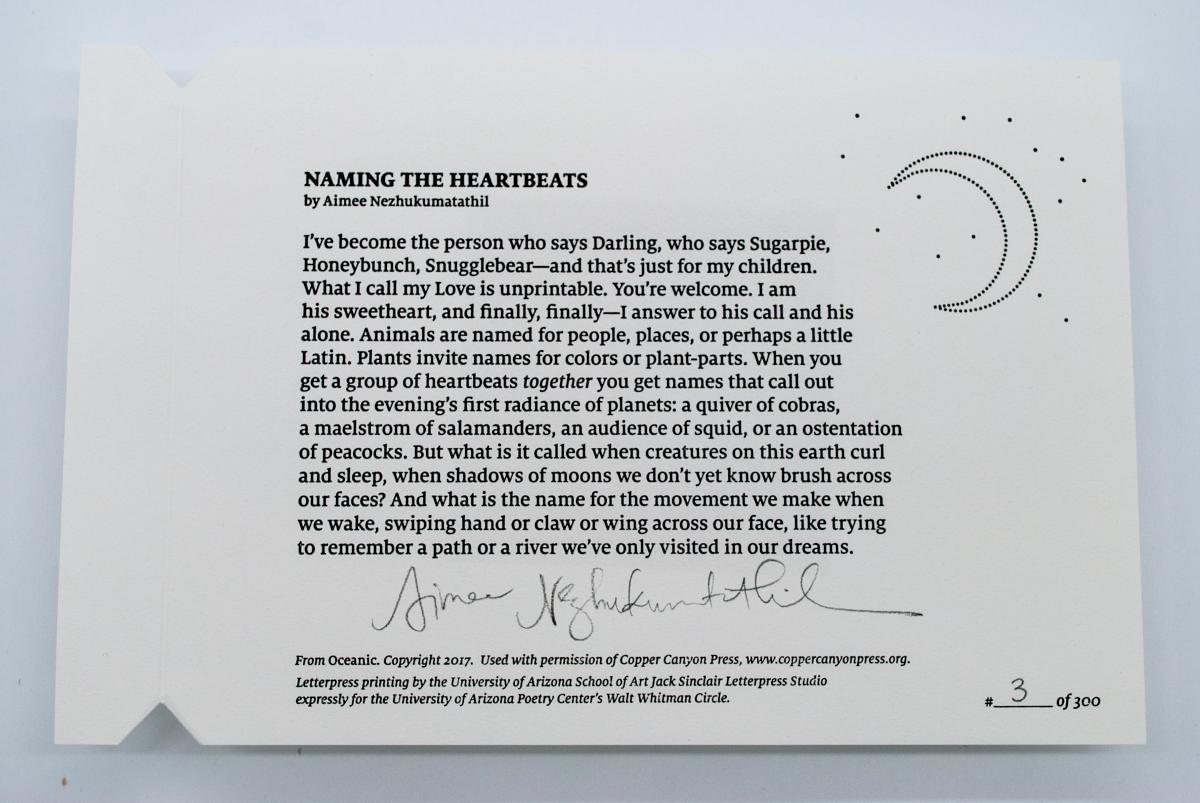 "Naming the Heartbeats" by Aimee Nezhukumatahil is bursting with joy and Nezhukumatahil's signature whimsy.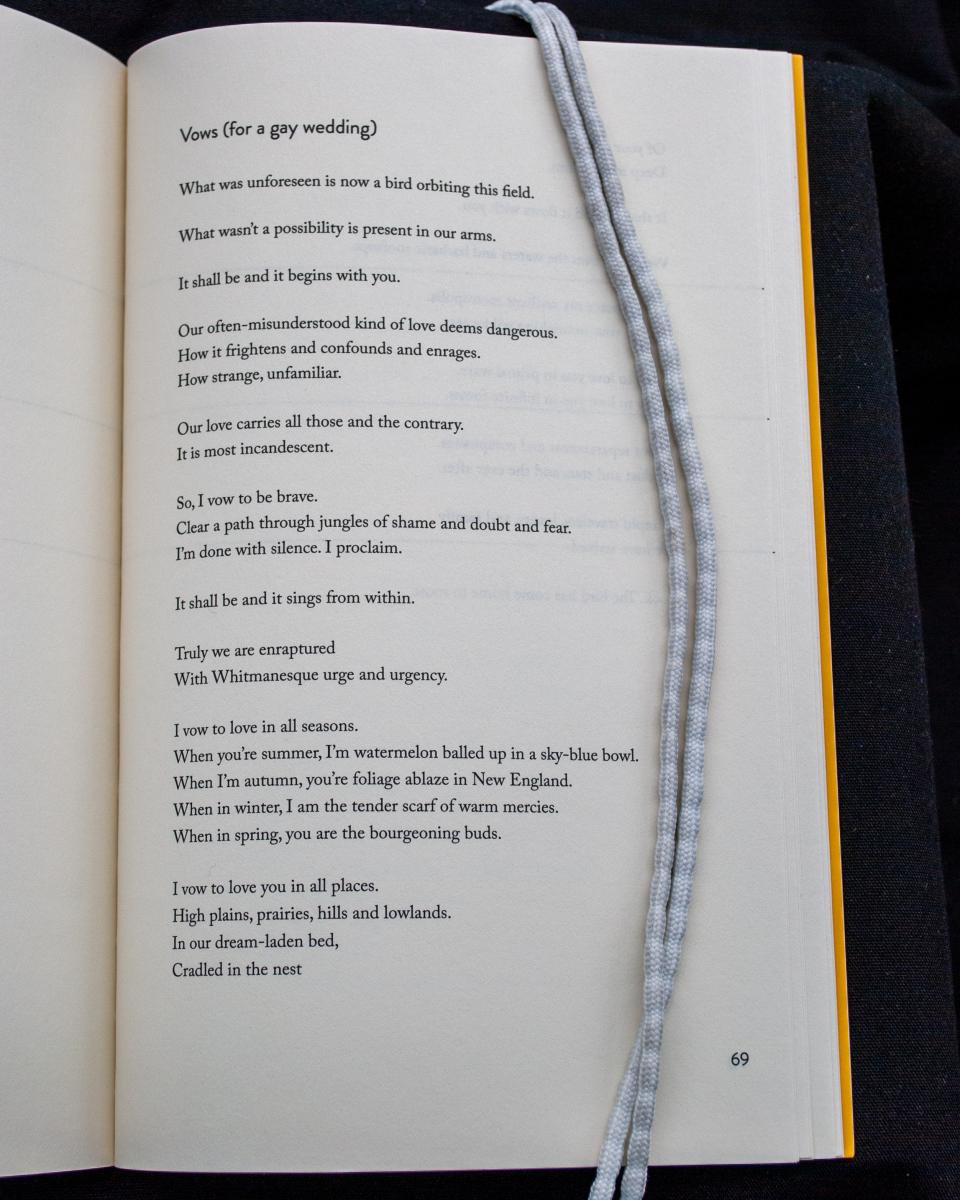 Joseph O. Legaspi gives a moving reading of his poem "Vows (for a gay wedding)."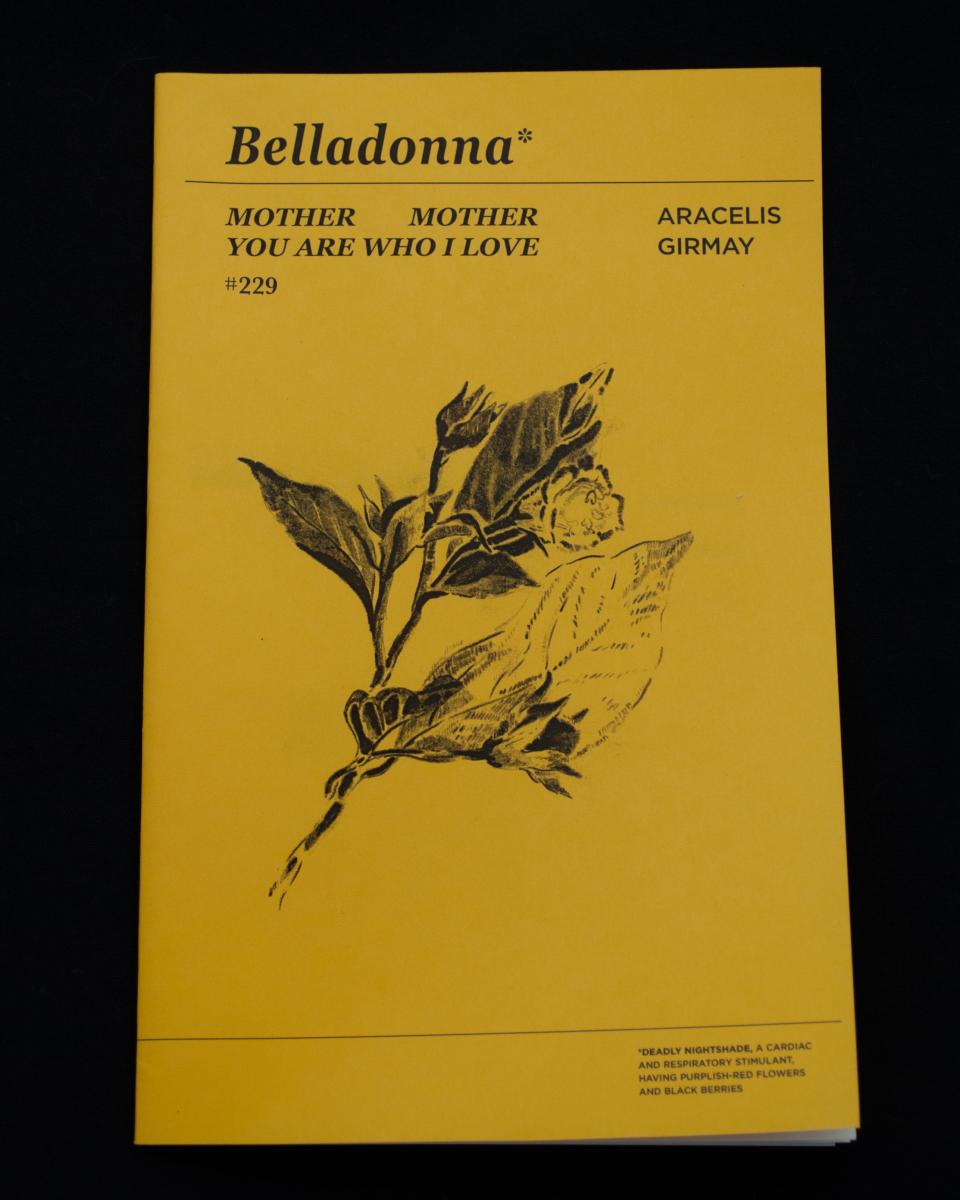 "You Are Who I Love" by Aracelis Girmay was printed in the two-hundred and twenty-ninth issue of Belladonna, a series of chaplets that feature works-in-progress.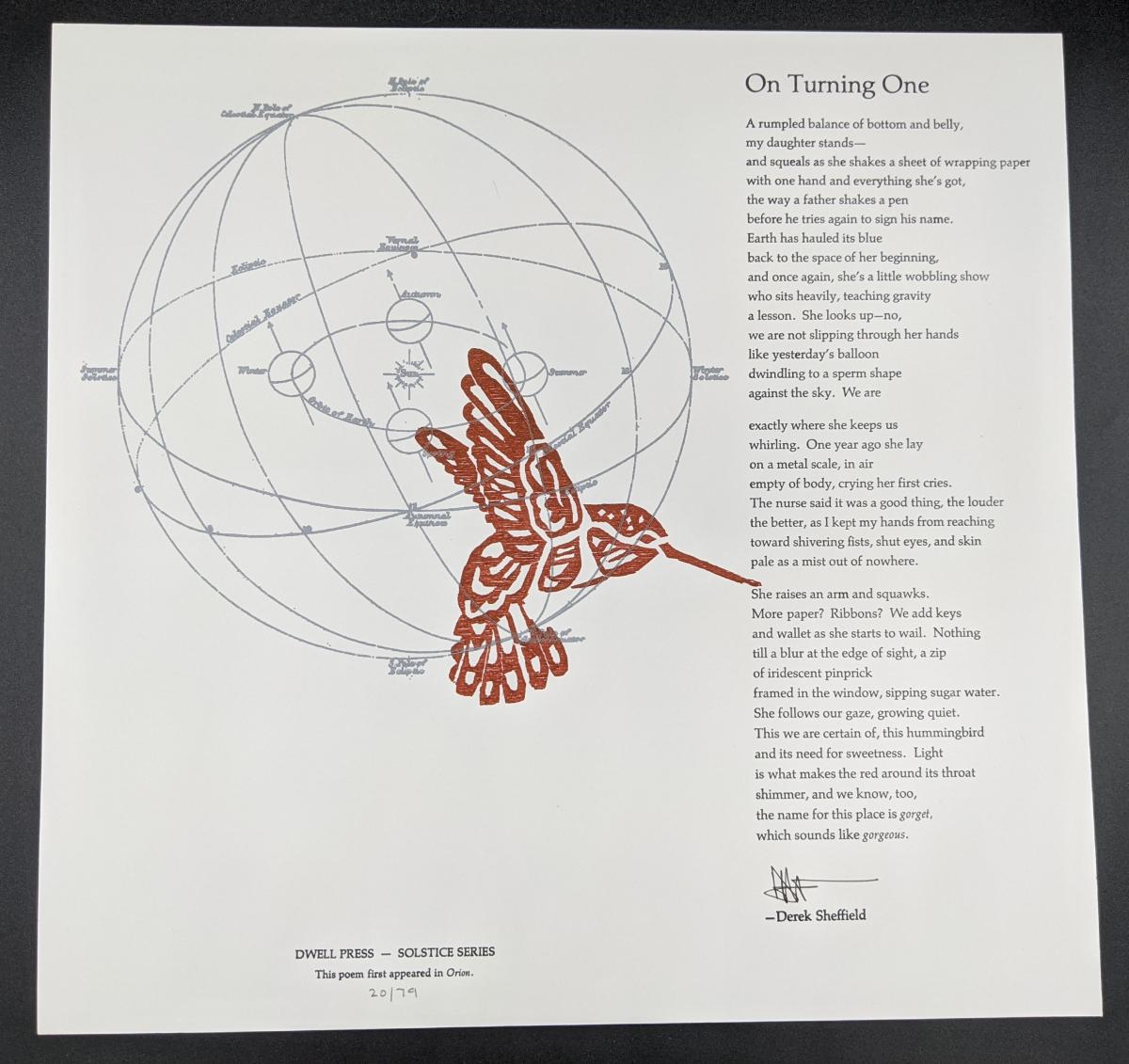 Derek Sheffield's "On Turning One" features a gorgeous illustration of a bird and tells us the story of his daughter's first birthday.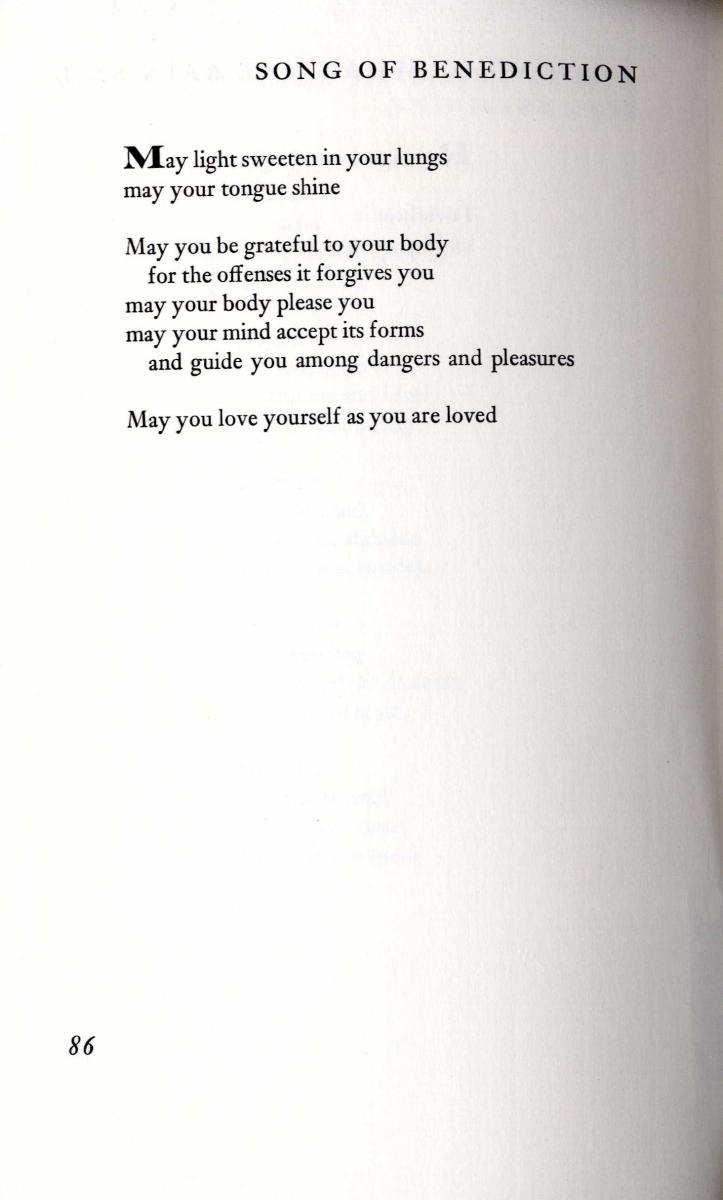 Finally, the exhibition closes with William Pitt Root's "Song of Benediction" which offers a blessing to everyone who reads it and ends with the line "May you love yourself as you are loved." Please enjoy these poems of love and compassion.