WE'RE SO EXCITED TO WELCOME OUR NEW EDUCATION PROGRAMS COORDINATOR GEMA ORNELAS TO THE POETRY CENTER!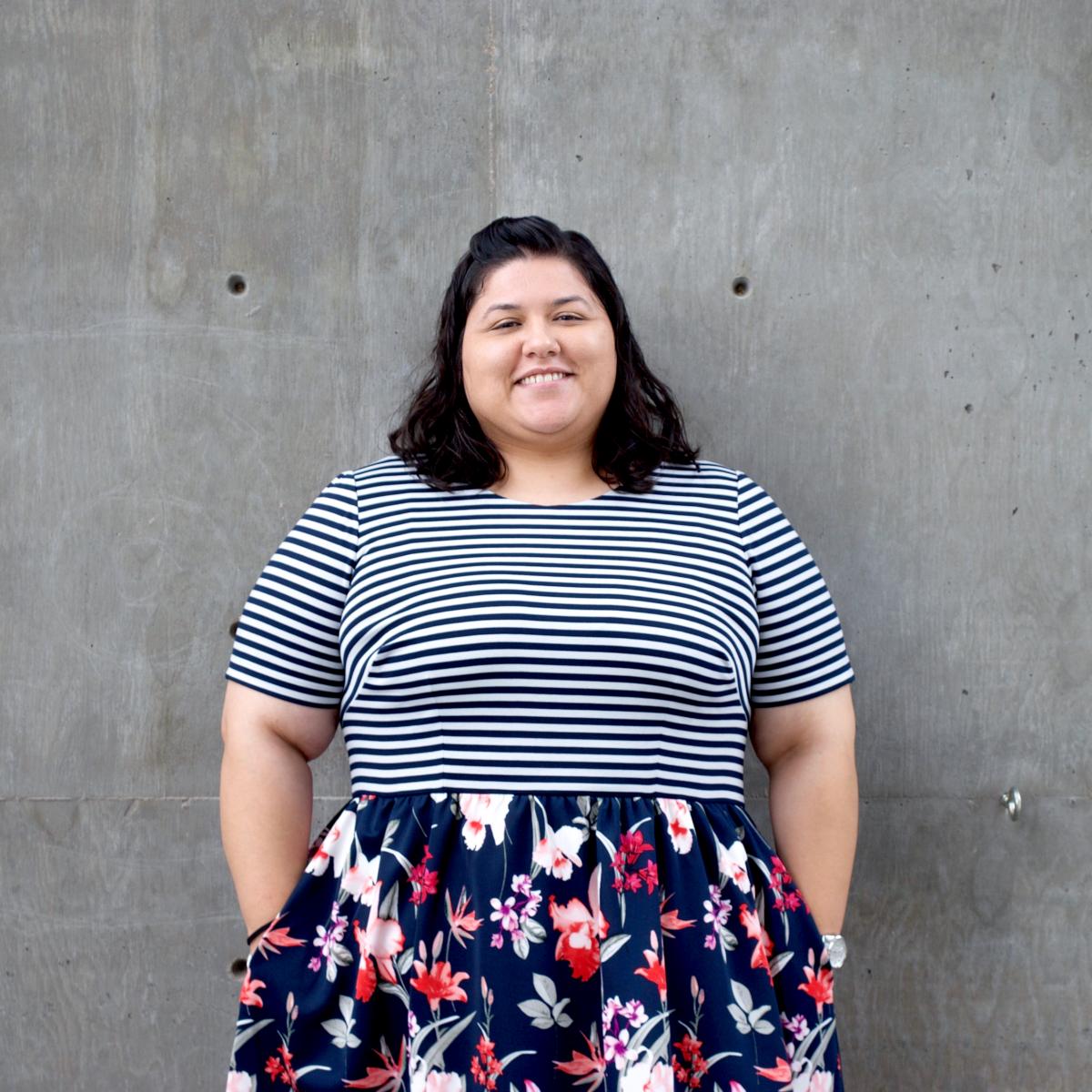 We asked Gema a few questions about poetry and her new role here, so we wanted to share them with you as we gear up for the upcoming fall season's education events.
Welcome to the Poetry Center! Can you tell us a little bit about what brought you here to be an Education Coordinator? 
Thank you! I am thrilled to join the Poetry Center as the new Education Programs Co-Coordinator. My background in non-profit work, arts, and education has inspired me to pursue opportunities with a concerned focus in fostering community engagement and a thoughtful awareness of social justice. The Poetry Center was an ideal fit! 
Can you talk about one of the Education programs you were surprised to learn we offer here and, perhaps, why that program is so exciting? 
I was surprised to learn about the Poetry Center's Writing the Community Residencies. The program pairs professional writers in local classrooms to lead writing workshops. 
What makes this program so exciting is its accessibility! It's unique to have a dedicated creative space facilitated by experienced and accomplished practitioners, who then help guide students to find their own voice.  
Tell us a little bit about your life as a creative person, whether that's poetry or other art forms. 
My artistic expression has taken form through many different mediums – paint, book arts, drawing, and print work. Today, this creativity, most notably occurs when I paint.  
Why do you think learning about poetry is a good fit for K-12 students? 
Learning about poetry is an excellent fit because it helps students acquire vital literacy skills as well as develop creative and imaginative skills. Poetry also facilitates exploration and possibility through language, which students then utilize to express themselves and share experiences. In many ways, learning about poetry creates a foundation for success. 
Who is your favorite poet, and why? 
While a very difficult question, I must say, Pablo Neruda. The urgency of language, passion, and experience in his work is so very compelling! 
---
Gema Ornelas is an Education Programs Coordinator at the University of Arizona Poetry Center. She facilities and oversees Writing the Community Residencies and the Poetry Out Loud program. Gema holds a BA in Art History with a minor in Ethnic Studies from Mills College. Her previous work has focused on the intersection between arts, education, social justice and visual culture.