An Interview with Cori Bratby-Rudd and Ryka Aoki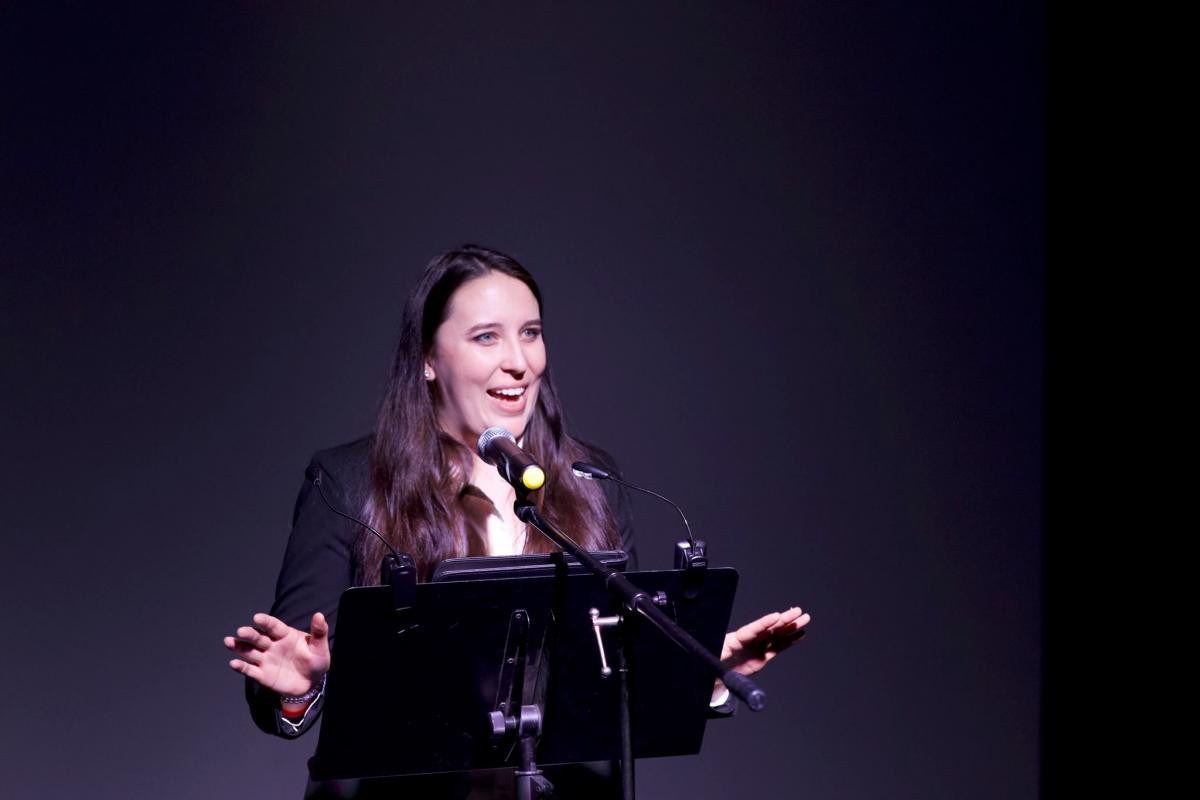 Cori Bratby-Rudd (she, her) is a queer LA-based writer and co-founder of Influx Collectiv(e)'s Queer Poetry Reading Series. She graduated Cum Laude from UCLA's Gender Studies department, and received her MFA in Creative Writing from California Institute of the Arts. She has been published in Ms. Magazine, The Gordian Review, Califragile, PANK Magazine, Entropy, and Crab Fat Magazine, among others. She won the Editorial Choice Award for her research paper in Audeamus Academic Journal and was nominated as one of Lambda Literary's 2018 Emerging Writers. Her manuscript Dis/owned was a semi-finalist for YesYes Book's 2019 Pamet River Prize. You can find her at coribratbyrudd.com.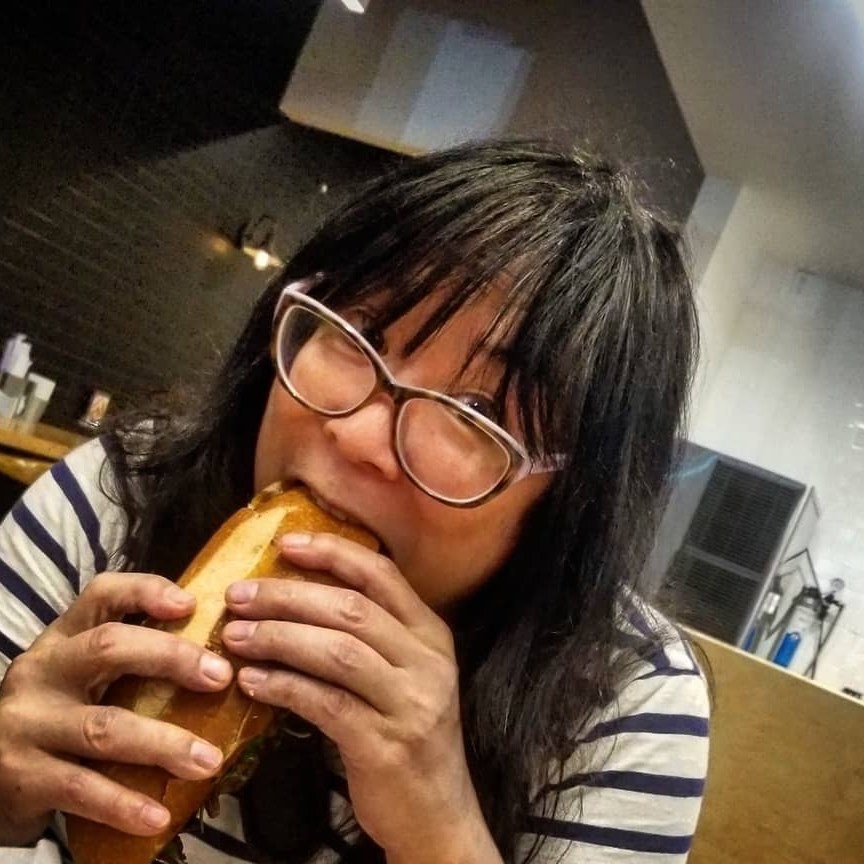 Ryka Aoki is the author of Seasonal Velocities, He Mele a Hilo, and Why Dust Shall Never Settle Upon This Soul. She has appeared in Vogue, Elle, Publisher's Weekly, and the Huffington Post, and was honored by the California State Senate for "extraordinary commitment to the visibility and well-being of Transgender people." She worked with the American Association of Hiroshima Nagasaki A-Bomb Survivors, and two of her compositions were adopted as the organization's official "songs of peace." Ryka is the director of The After School Workspace at Beyond Baroque Literary Arts Center, head instructor of Supernova Queer Martial Arts, and founder of Studio Passoire. She has an MFA in Creative Writing from Cornell University and is professor of English at Santa Monica College.  
---
Jon Riccio: Firstly, thank you each for your encouragement and support during the 2018 Lambda Literary Writers' Retreat where Ryka led our poetry workshop and Cori was a gracious colleague, always with an ear for fairy tales and feedback. I'm happy we get to talk about your new art-venture, Dissonance Press, "a workspace and test platform for writing projects that subvert or repurpose how literature is made and read." Did the idea for Dissonance Press come about as a result of working together at Lambda?
Cori Bratby-Rudd: Hi Jon! Thanks so much for these insightful questions. Dissonance Press has a unique origin story that (as far as I know) has yet to be modeled in other publishing houses. The most applicable comparison I can even think of is perhaps a publishing collective wherein a group of authors join forces and create a press. As such, each individual author can publish their own works through the group, distributing editing, marketing, etc. and thereby giving the publications more systemic support and notoriety than if the text were self-published. That being said, Dissonance takes that idea and doubles it down. Our intention is to not only use the group power to create the press and share the load of book production labor, but also to use a group to create the writings themselves. As such, in order for folks to publish with us (they of course can submit fully realized collaborations if they are able to do so on their own!) we host monthly meetings wherein writers can propose a project they would like to execute and we help that writer find a team of folks who believes in that vision and is therefore willing to commit to said project until completion.
I do believe there are similarities between Dissonance and the way Ryka led our cohort at Lambda Literary. Specifically, Ryka intentionally and verbally reiterated that we should not think of ourselves in competition with one another (despite the fact that the literary community often pressures folks into that dynamic), rather that we can instead all work together to lift up each other's careers, sharing resources and skills so that instead of hoarding we can all hopefully build sustainable careers. At Dissonance we follow this same model, we help one of our community members build the collaborative project they envision and then when it is the next person's turn to lead, each community member again donates our knowledge, resources, and skills until it is time for us to receive that same act of love labor. For instance, every contributor to Under the Belly of the Beast has my pen/keyboard as soon as they have a project they would like to initiate. They also have the publishing house that is ready and willing to work with them to create the book/work they imagine.
Ryka Aoki: The work we did at Lambda Emerging Writers Retreat let me see the need to continue and expand a process I tried to create with Lambda. Of course that was a special experience that took all of us to create together. However, I wanted to bring that feeling, or at least something resembling it, to talented writers who might not fit the profile of "writer." Even though we are all queer and marginalized in so many ways at Lambda—we all write within the same conventional mechanism of solitary writers producing work of certain genres, then producing it through the same literary machine. And, yes, that is not a bad process. It works for all of us there—or, should I say, we're making it work.
However, there are other types of writing—collaborations, serializations, applied writing (cookbooks, manuals, letters), collective pieces—that the same literary machine excludes. If that were all, it would be annoying enough. However, there is political and social exclusion happening, as well. A working mom might not have enough time to write a novel. But she might express her gift in an annotated recipe or a birthday card. She might be able to write if she could share the labor with other writers who have banded themselves together. She might be able to write a novel if she were published (and paid) in installments.
And those are the writers I want us to reach with Dissonance.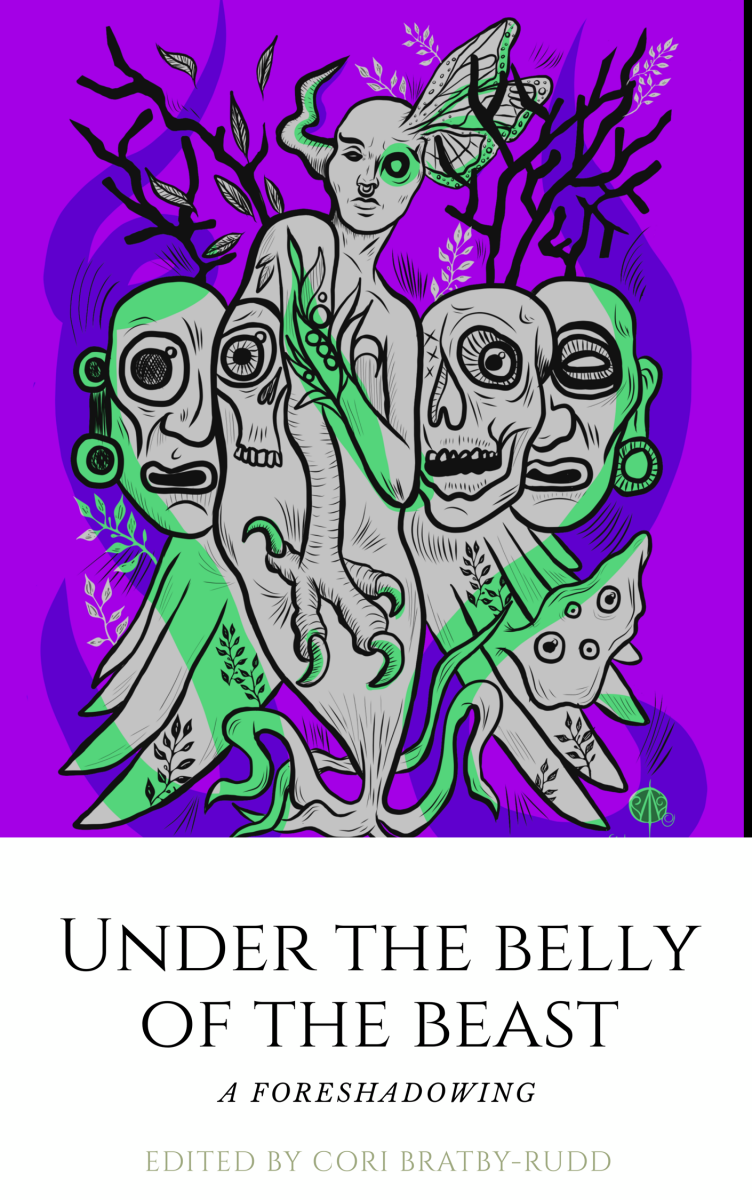 JR: Ryka, to echo these comments, your prefatory remarks to Cori's anthology (Dissonance's first release) Under the Belly of the Beast speaks of a shared mythos and empowerment "when we open a life of writing to those who may never be able to take a sabbatical, attend an MFA program, or take a couple of years to go floating on Walden Pond." I love the idea of equilibrium incubated in pages. What are your hopes for the press' first and second years?
RA: For the first year, survival. If we're around for the second year, the first year will be a success. Much of this year is testing projects, honing our mission, adjusting it to the needs and bandwidths of our participants. I would not be surprised if the growth is slow and methodical. Cori and I are calculating each step because Dissonance has such a specific mission. Some common-sense-seeming moves won't work with us because they would result in a more conventional press. The writers we are trying to reach, the projects we are trying to cultivate—it is difficult to explain sometimes (and might not even be viable, as this is a test platform as much as it is a publishing house). So, this first year is really about infrastructure, beta testing, and seeing what is.
As for the second year, we should have Under the Belly of the Beast published, as well as
Fortune Express underway. From there, we grow outward, gathering writers and readers and
editors and grant writers a project at a time until we reach some sort of critical mass. And then?
giggle
World domination.
JR: Bodily, global, and religious traumas hold court in the first half of your prose entry, Cori
("Molting Beasts"). We find you "in the cage of Eden" asking "Who owns the definition of evil?" Though that answer is ever-shifting, I see Dissonance Press as a shareholder of good while persecutory elements run amok. Do you think of the Beast as a dividend to your "I" who "[wants] queerness to be normal"?
CBR: I see the want to be normal as a sort of guttural cry from a child's sensibility of innocence and vulnerability. A cry wherein we may not understand why we are treated badly but just want that treatment to stop and in the simplest way we determine that if we were just normal that it would stop—we thus want to rid ourselves of originality, of personality in order to find the absence of pain or mistreatment. The desire to be normal is thus not really a desire to be normal; it is a desire to stop being dehumanized, ostracized, to stop being rendered beastly. When I wrote "I want queerness to be normal" I simply meant I feel exhausted. I feel exhausted by being rendered non-human and sometimes it feels ever-so-enticing to simply wish my strangeness away in the form of normalcy.
JR: The notion of beasts and beastliness stitches the collection together like steel-reinforced thread. How did contributors arrive at this theme, and, can you give us a few hints about who may very well be the breakout 2019 star, Mednick of the zoo?
CBR: I am so excited to hear you say that! First off, I want to say I think there is often a misconception that collaborative work inherently implies the work will lack cohesion or that one piece might weigh more heavily/be more important/skillful in the collection itself. In my opinion, the final result of Under the Belly of the Beast directly contradicts that false notion—we view the final collection as a sort of composition as opposed to simply an anthology. We attempted to create a book wherein if the names of authors were removed from the headings, each piece might actually feel as though it were written by one author. As such, there is no breakout star, each piece complements and uplifts one another as opposed to each attempting to simply be "the best."
We feel the idea that a group project might lack cohesion is both misleading and detrimental to folks who need collaboration in order to create a longer project because they maybe do not have a stay-at-home wife, personal chef, cleaning staff, or a mom that might bring you a sandwich during your writing breaks. Sure it is easy to write a novel quickly when you have that support, but for a lot of women, people of color, and queers we simply have a time deficit that makes it substantially more difficult to produce as quickly. That being said, the collaborative nature of our projects and press allows us to compete in a way that is accessible. We also believe that having one person be the sort of head/leader per project allows a clear vision for the project that sets the tone for the contributors. For instance, our first book Under the Belly of the Beast was actually something that I proposed during a meeting and that I specifically sought out writers whom I felt often think through similar notions of monstrosity and dehumanization.
We also feel that the team element of our publishing house offers a substantial motivator for our community members to push themselves towards something they perhaps might not have previously thought possible. For instance, Ryka's piece in the collection, titled "Geranium" (where you will find the great Mednick of the zoo), is an interesting example of an extremely talented writer, taking on a writing task outside of something they would usually write. That being said, part of what makes a team-writing environment so successful is that because Ryka was writing this piece for a friend, a fellow queer, and a collaborator she mentioned that it drove the work—she really wanted the piece to fit the theme and complement the other pieces in the collection because of the strength and desire to uplift our community members.
JR: My crystal ball has dynamite feelings about Dissonance's Fortune Express, which fuses food and the Japanese literary genre Iyashikei (癒し系, or "healing kind"). It strikes me as exactly what Los Angeles needs. What can one anticipate when the Express pulls up to a hankering corner?
RA: I think one can expect friendly service, and a place to sit down. It might not be fancy, but you'll be able to catch your breath and watch the traffic go by. The burritos are good, the teriyaki bowls, and so is the grilled cheese, and there might even be something you've not tasted in a very long time. And no matter where you sit, you'll have enough light to read comfortably, and to write if that's what you want to do. Of course others might want to chat with you, and if you listen you could even hear someone relating a story that you never knew could change your life forever.
CBR: I am excited about the Fortune Express project as well! As I mentioned earlier, each one of our projects at Dissonance has a sort of project leader. This one is Ryka's creation and it is going to start as an online serialization (we may publish a physical copy too once we add some more content). As such, because of our team approach, I have been actively working to try to learn this genre, which was once completely new to me. In order to help build Ryka's vision I have been watching and reading Iyashikei Anime. I have actually already written a couple drafts that I have since thrown out because I determined they did not fit the tone of Iyashikei (which should be quite calm, and should end in a catharsis without necessarily detailing the original trauma). This project is especially collaborative as each story is going to have the same set of core characters who all work at a food truck called Fortune Express. Each author will then develop a piece that will use those same characters but also bring new ones into the fold as the truck roams around different parts of Los Angeles. Fortune Express appears when a hungry character has a need for comfort, stability, serenity. Readers can expect to find a character post- event, post-trauma, in a state of catharsis over a warm meal as they bask in a memory of comfort.
JR: Your press has a call for submissions with special interest in collaborative projects. Who are the dream writers with whom you'd co-author a poetry manuscript? Was there ever a heyday for collaboratively-written work? If not, are you the beginning of it?
RA: My dream writers would be the writers right now who think they could never have a writer's life, who have brilliant poems, or parts of them but haven't until now had the channel or validation to reach readers. The great poets we know have already found a way. My dream with this press is to discover the ones that haven't. I hear so often that great poets find a way, but I think that's, to a degree, disingenuous and lazy. There are voices and poetries out there right now, that we can help, that can inspire and challenge others, and change the way we all think about what it means to be a writer, to be a poet.
JR: Your programs are held at Venice's Beyond Baroque Literary Arts Center whose Wednesday night poetry workshop counts Amy Gerstler and Wanda Coleman as alumnae. What makes Beyond Baroque ideal for the arm of your mission working against limitation and exclusion?
RA: The name and history gives us immediate recognition. Cori and I aren't trying to be grassroots for the sake of it. We want to bring institutional capital to those projects who have not traditionally received it. We want our writers to have publications they can be excited about, and that they know others are excited about, as well. Working with BB has been a learning process for all of us at Dissonance. BB owns a powerful tradition that in some ways helps, but also can limit its growth. As queers, as people of color, as women, and as simply writers who want to see change, we respect their history, but don't hesitate to challenge it. To BB's credit, as long as we put the poetry and poets first, as we all do, they have been amazingly supportive and open to our work. They have advised us, bent over backwards with facilities and publicity, and will be helping us push these new publications with resources that we simply could not access alone. In return, I hope and trust we give them a window, and a chance to participate in, a project we all feel will bring something new and special to writers and readers everywhere.
JR: My favorite line from Ryka's poem sequence "A Song of Someplace Yet to Fall" is the desire "to make me be a little more." In these seven words, a plea from the microcosm of wish fulfillment—whether for more bravery, patience, knowledge, or nuance, is answered with the reader's breath. What is the more to which Dissonance aspires?
RA: I love being a writer. It is one of the greatest privileges I have ever had. And yet, looking back, so much of what I gained, I gained through luck. I think luck does play a huge role in any success story, so let's try for more luck. With Dissonance Press, I think to myself, let's try to expand the field of play, offer more ways to win. Let's give more people the chance to pool their resources, bend, then rewrite the rules, make their best gambles on their best poetry. I want more writers to write more.
And then, let's give more of the best of this to readers. Readers deserve great work. Let's give them more.
JR: The conclusion of Cori's poem "Successfully Hiding It" tells us "still, I am silent; on the verge." How do Dissonance Press and Under the Belly of the Beast take us post-precipice?
CBR: Dissonance and Under the Belly of the Beast take us beyond the precipice by communally shredding imposed silences. In collaboration, we are able to share our stories in a way that feels supported and safe. We become stronger in our shared vision, voices, thoughts, pains, and hope. It reminds me of the trend towards believing survivors when they come forward in masses (like the Weinstein survivors). For instance, if we all feel like beasts for simply being ourselves, the story moves beyond the individual and onto the systemic, it makes us question, why are so many of us forced to bear this weight.
---
Jon Riccio is a PhD candidate at the University of Southern Mississippi's Center for Writers. A former University of Arizona Poetry Center intern, he serves as the poetry editor at Fairy Tale Review.