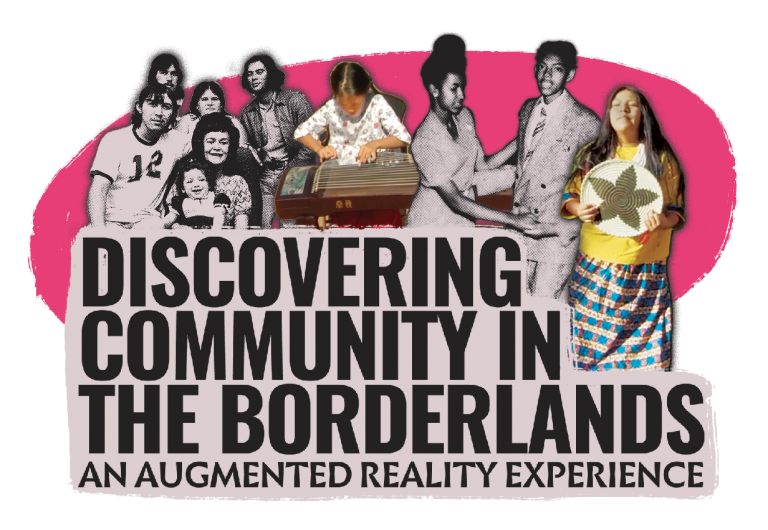 For the past several years, the UA Poetry Center has participated in a collaboration with on-campus and community organizations—including the Arizona State Museum, UA Center for Digital Humanities, Dunbar Pavilion, the Tucson Chinese Cultural Center, the Pascua Yaqui Tribe's Department of Language and Culture, Mission Garden, and Borderlands Theater—on Discovering Community in the Borderlands. We're excited to share that the project has launched!
DCB is an augmented reality (AR) experience that invites visitors to learn about some of the diverse communities of Southern Arizona. Each AR site shares stories of community history and culture through immersive AR, and highlights cultural specialists, tradition bearers, cultural objects, photographs, dance, music, poetry, plants and more. Current sites include those at the Dunbar Pavilion, Tucson Chinese Cultural Center, Mission Garden, and Arizona State Museum. There is also a Borderlands Theater site at Bonita Park, a Chinese History Downtown site in the convention center area, and a forthcoming site co-developed with the Pasqui Yaqui Tribe. See this map to learn exactly where each site is located.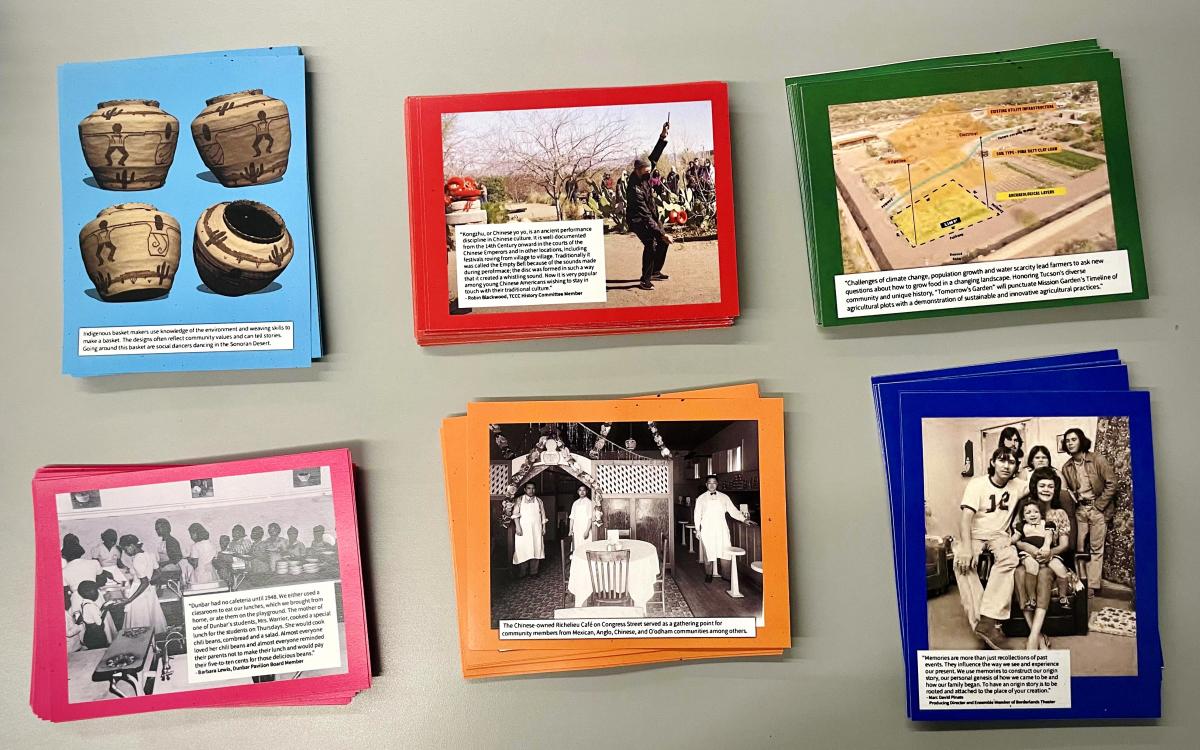 The UA Poetry Center worked with partner organizations to craft writing prompts specific to each site. The prompts  draw on historical and contemporary images as a way of encouraging visitors of all ages to reflect on their own experiences and how they, too, are part of Tucson's history. You can check out the prompts, which inspire respondents to write about everything from food and basketry to games and community gathering spaces, on the DCB Writing Activities page.