On the eve of Hispanic Heritage Month, we're excited to re-share our booklist for Brave Books 2019-2021: Casa Camino Real and the Literature of the US-México Borderlands. Check out the booklist here.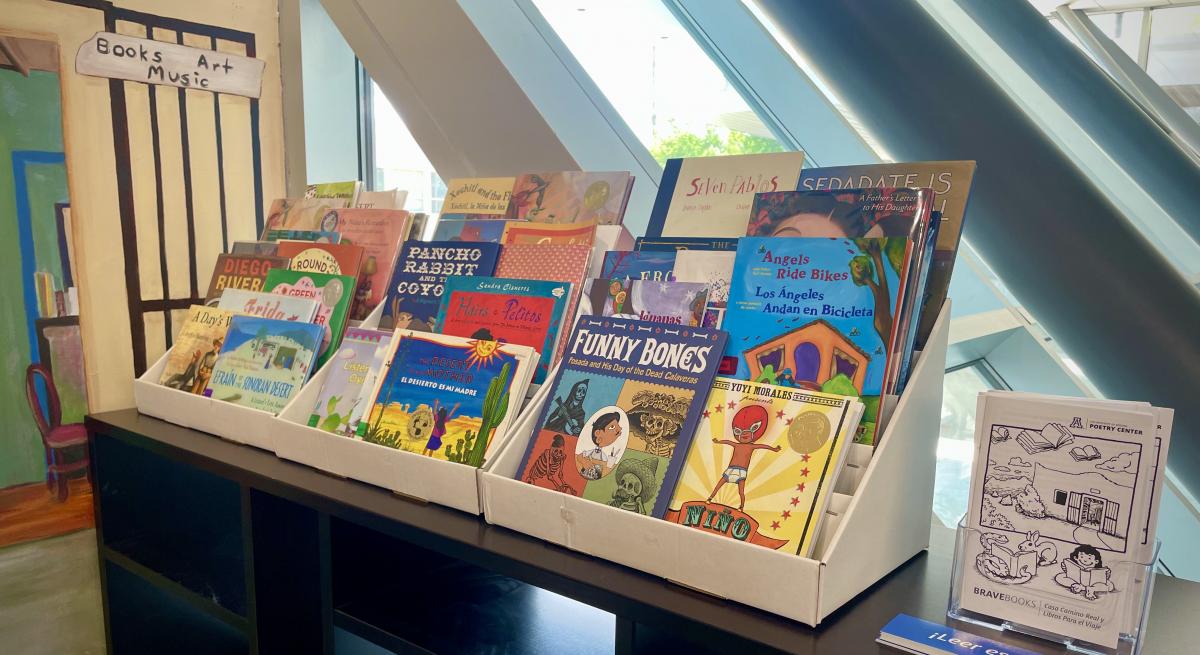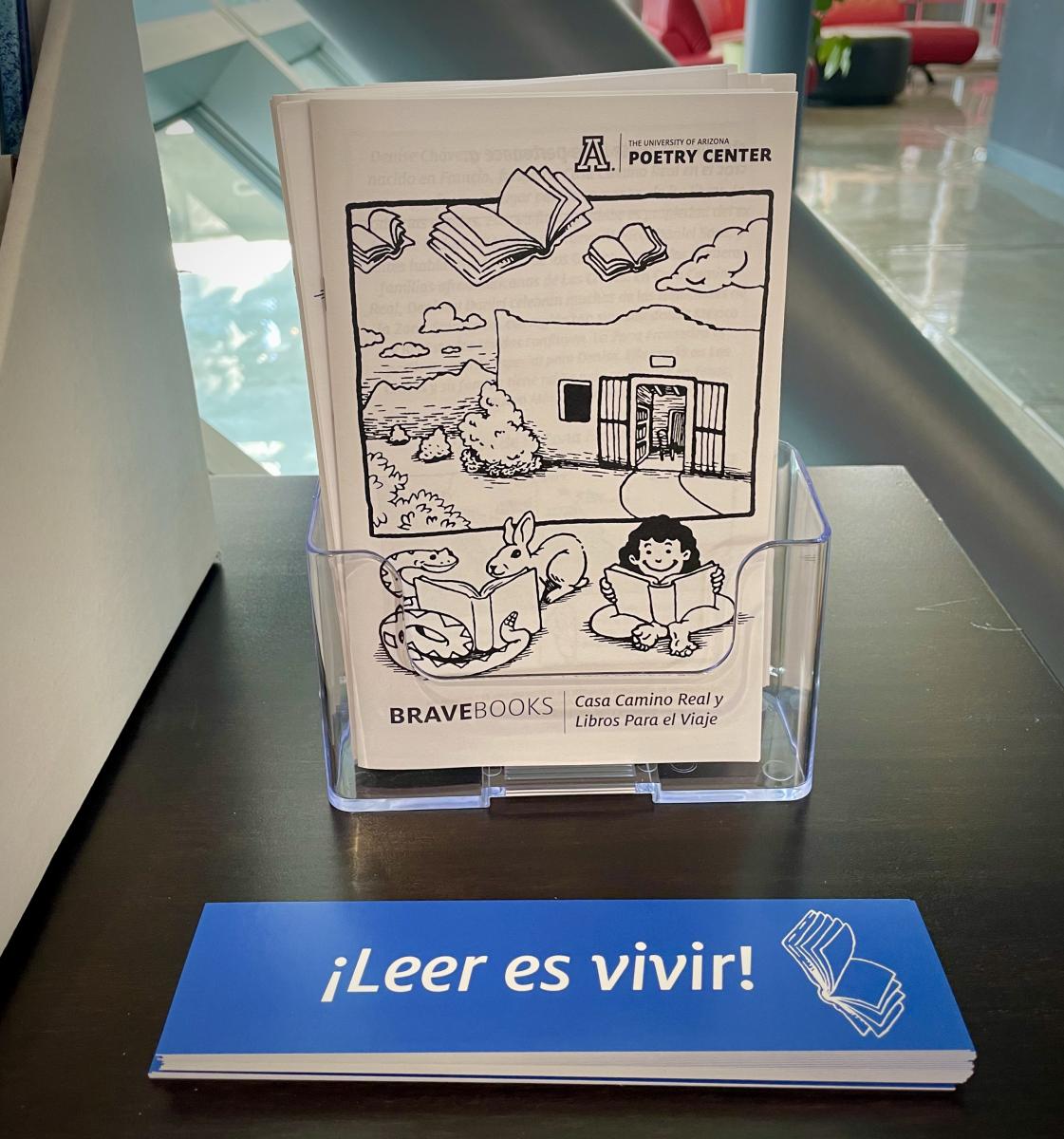 While we're transitioning to a new, virtual, and socially-distanced Brave Books for 2021-2023 (stay tuned!), our Casa Camino Real mural, play area, and book display will remain up through Spring 2022. The Poetry Center is open to the public 9 am-5pm Tuesday through Friday, and from 9 am-3 pm on Saturdays. Come on in and spend time in our children's corner!
Want to further celebrate Latinx contributions to our society in your classroom? The lesson plans from The Bracero Archive, the Printing the Revolution! The Rise and Impact of Chicano Graphics exhibit at the Smithsonian American Art Museum, and the ¡Pleibol! In the Barrios and the Big Leagues / En los barrios y las grandes ligas exhibit at the National Museum of American History are all great resources.