One morning, while Audra Bauchera was painting the UA Poetry Center's 2019-2020 Brave Books mural—celebrating Denise Chávez's Las Cruces bookstore Casa Camino Real—a woman stopped to inquire about it. 
"I was explaining what the project was about and she knew Denise personally," Bauchera says, "She told me this story about when she went to visit Denise's book store. She was just wandering around—she didn't know anything—and she ended up painting things, reshelving things, and then tutoring children." This story, as well as the process of collaboration, makes Bauchera feel like Chávez, an author and community organizer, is also an artist.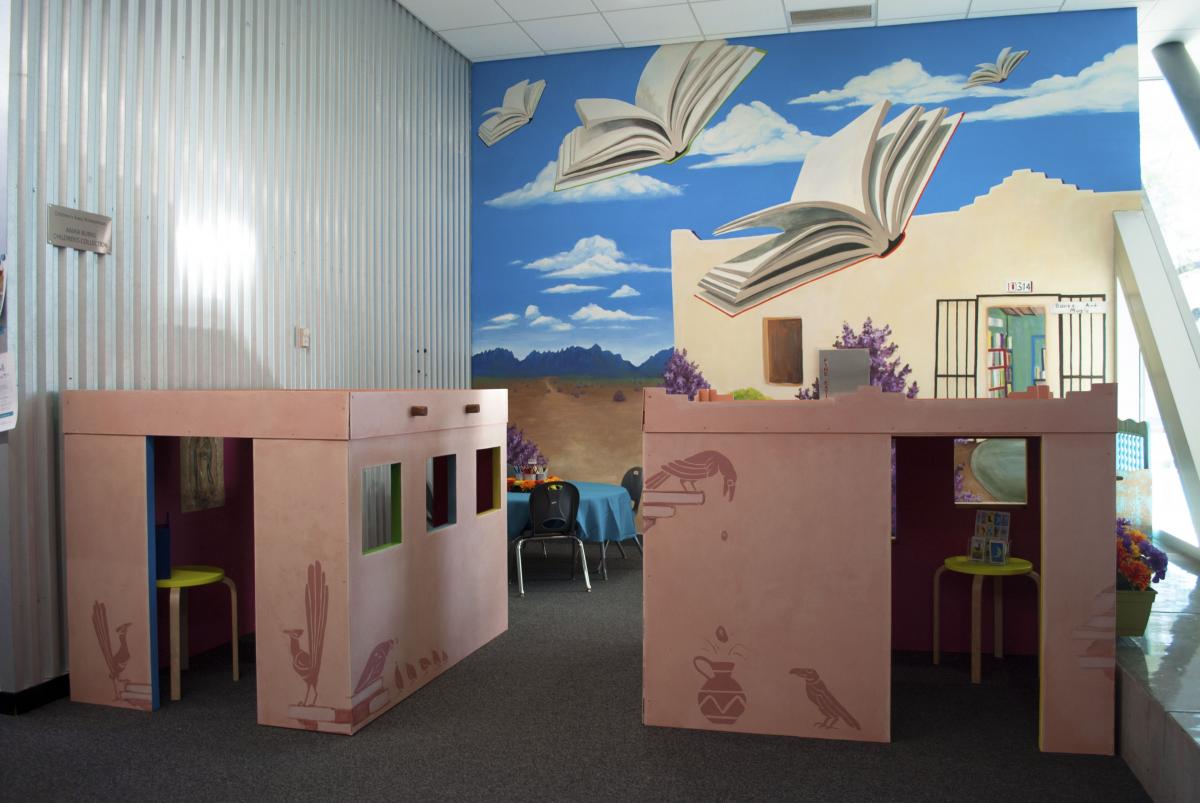 This is the second year that Bauchera and other artists from Alleycat Murals—including founder Allison Miller and Tucson newcomer Matt Wood—have worked on Brave Books. Last year, Alleycat designed a mixed-media mural based on Hands Around the Library, a book about the Library of Alexandria and Arab Spring. This year, they worked with Chávez, myself, and my colleague Gema Ornelas to design a mural depicting the exterior of Casa Camino Real and playhouses inspired by adobe architecture, the book store, and desert animals. 
For Alleycat, this kind of collaboration is part and parcel of what they do. Miller founded the group, which contains a rotating crew of muralists, in 2010 as a way to give artists an opportunity to produce public art, increase the number of murals in Tucson, and provide volunteer opportunities.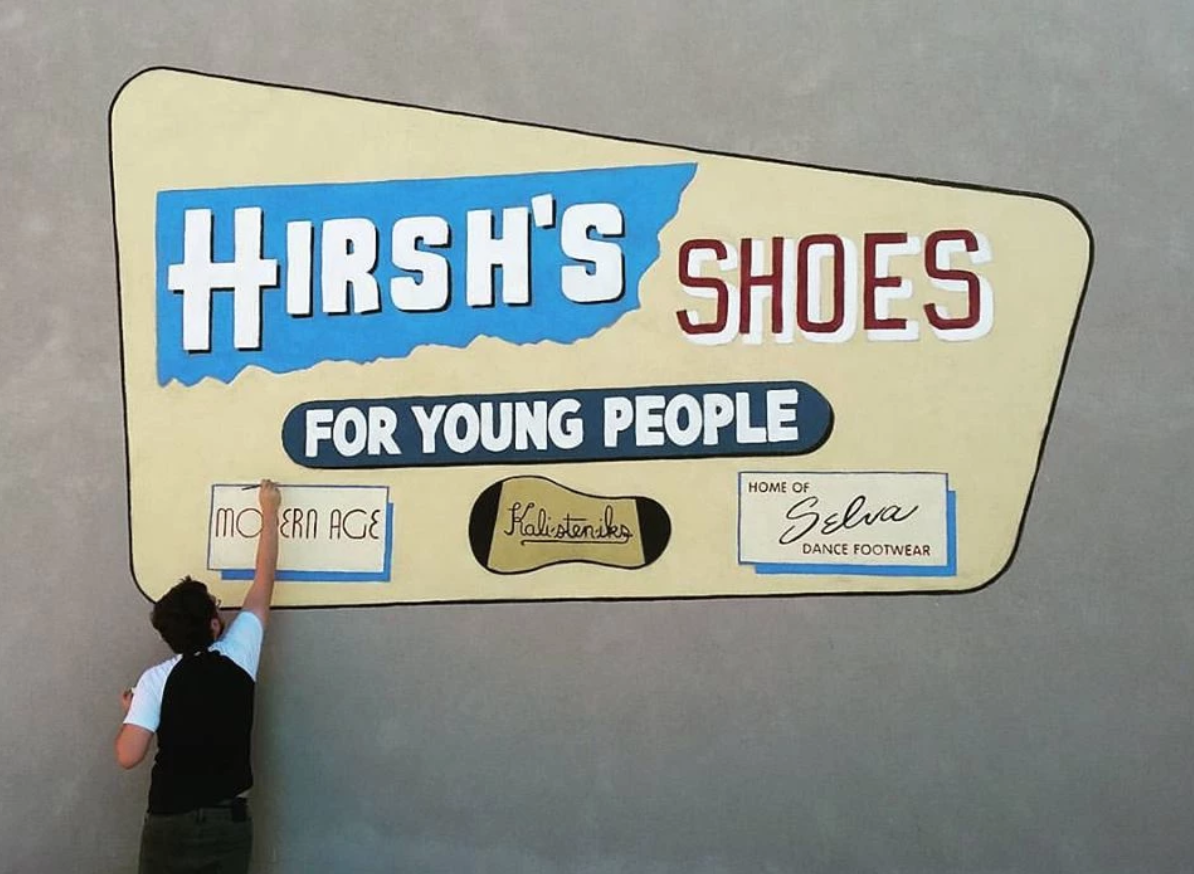 Miller, who started painting murals in high school through the Tucson Pima Arts Council, has a personal connection to the art form—one that sparked their interest in not just painting new murals, but restoring old ones. 
"I'm a second-generation muralist," they told me, "My dad had a lot of murals in town, which kind of ignited me in wanting to restore murals. It's so sad when something you see your whole life is painted over."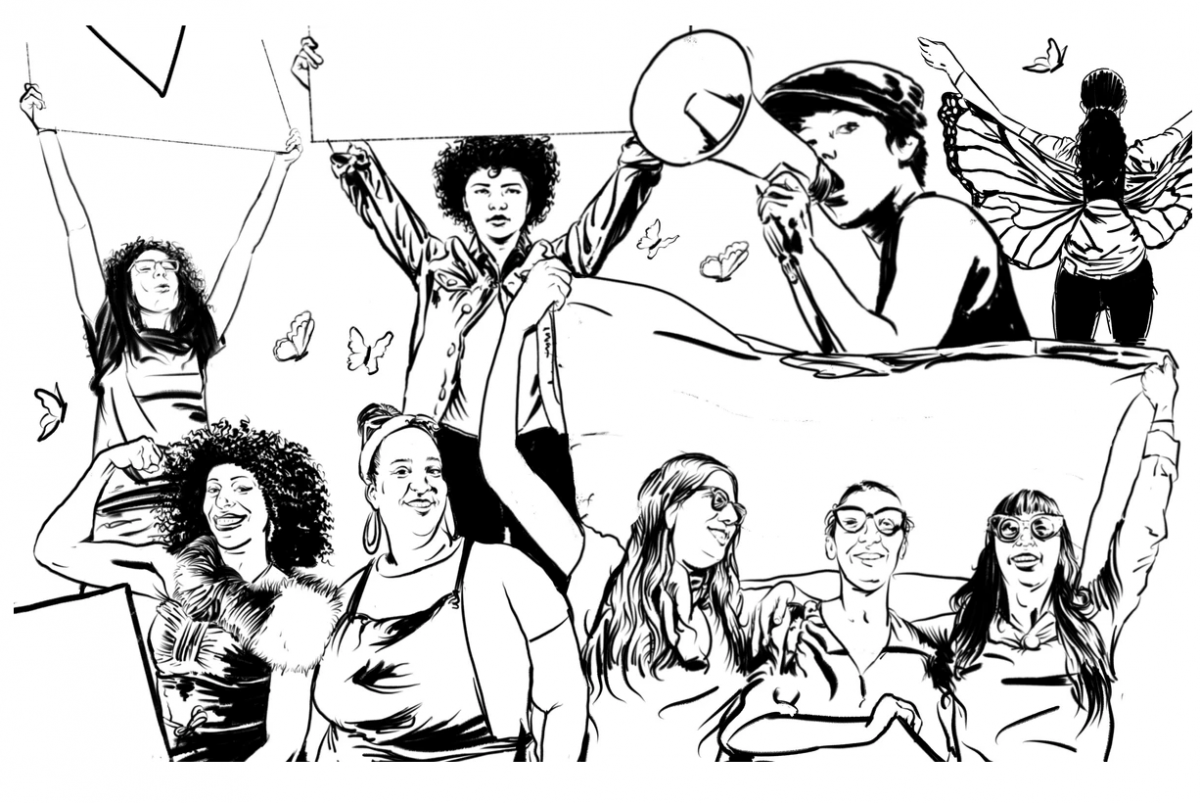 Recently, Alleycat restored the Steinfeld Warehouse mural, as well as one for Hirsch's Shoes, supported by the Tucson Historic Preservation Foundation. They also created a paint-by-numbers mural for the Women and Gender Resource Center at the university—the first project that Wood was on board for; and are at work on a corridor of murals along Speedway, around the university, for which they are still looking for partners (I pass one of these murals, for the Desert Museum, almost every day and the playful depiction of stingrays and garden eels by Miller and muralist Joe Pagac is what convinced me to work with Alleycat).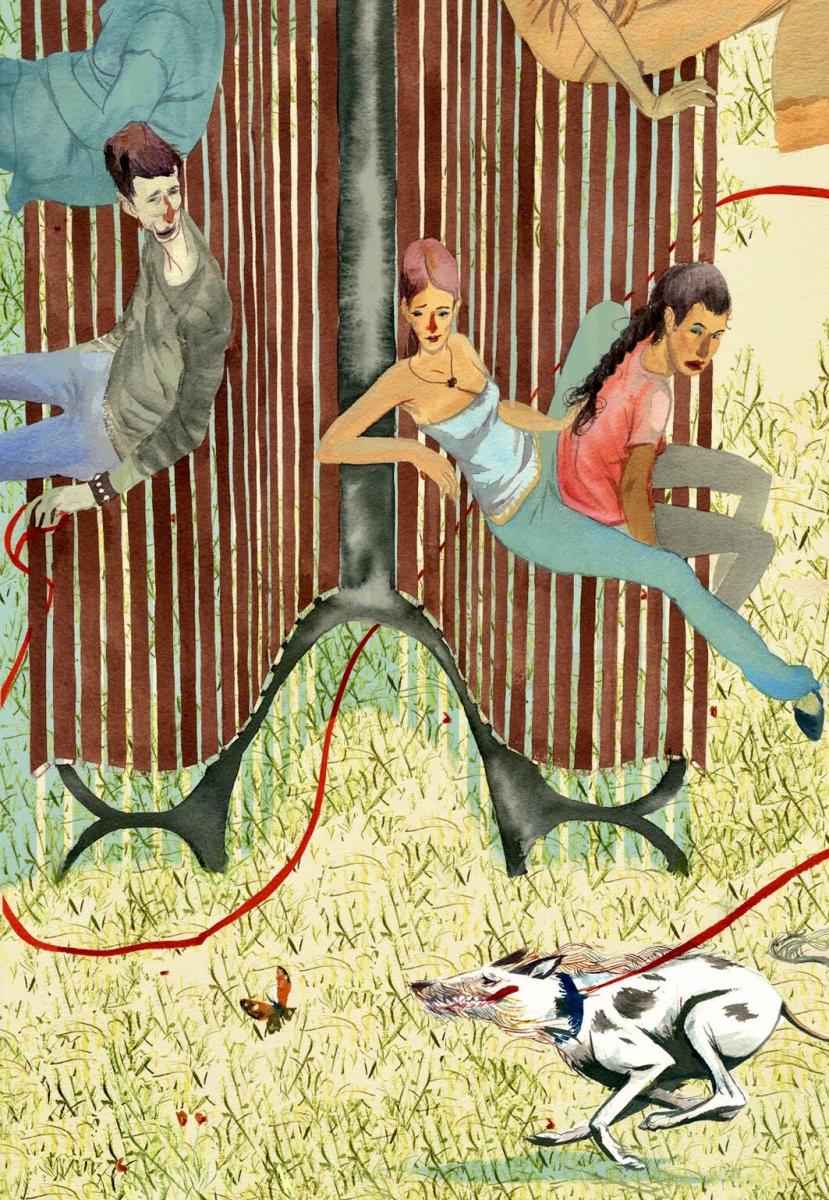 "I find Alleycat is … a good avenue for upcoming artists to get a foothold in their community," Wood says. He pursued a commercial art degree in California and worked on illustration projects—including posters celebrating the 60th anniversary of the United Nations' Declaration of Human Rights and a book cover for Penguin Classics—before dabbling in murals.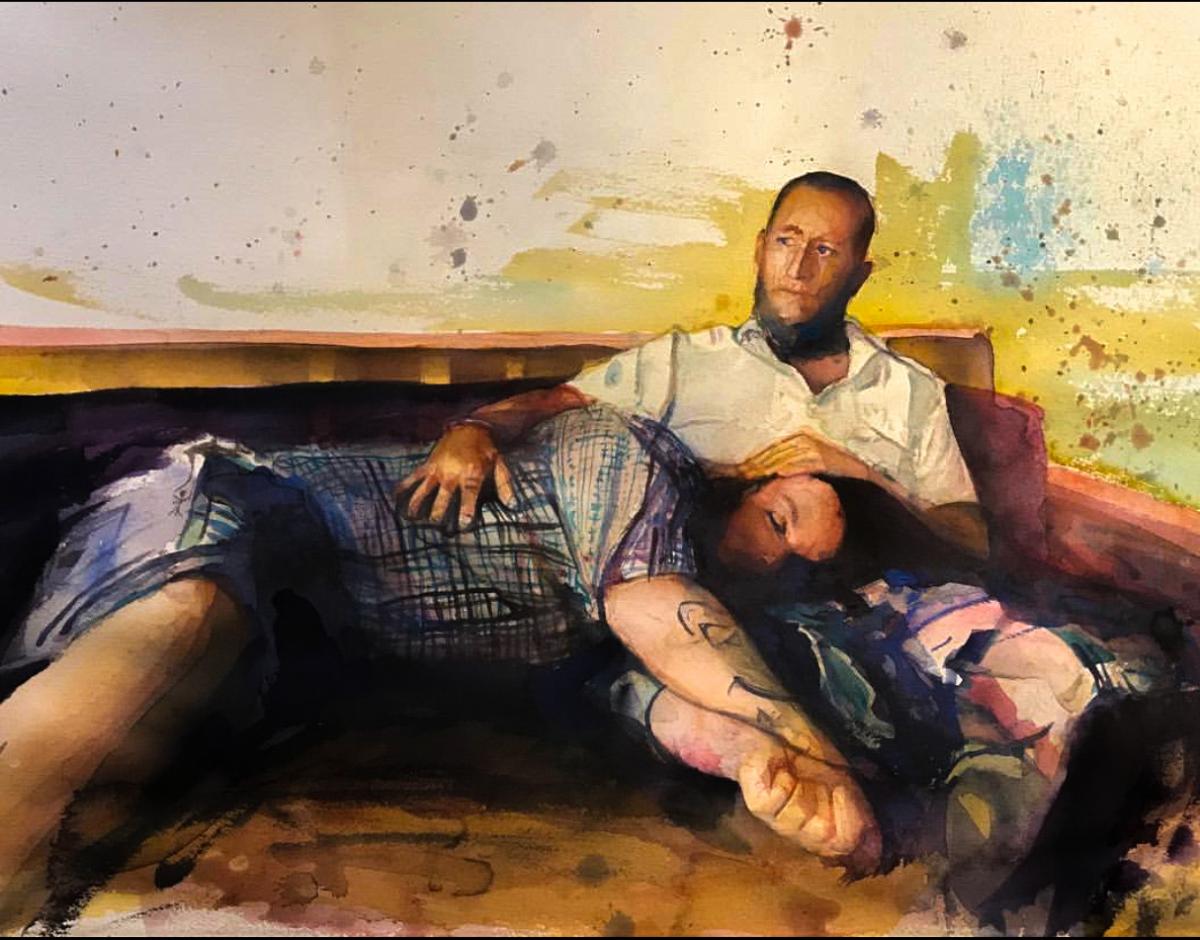 Bauchera, who has been working with Alleycat for two years, came to murals through watercolor painting. She continues to produce her own work—she had a show in 2018 at the Tubac Center for the Arts, and sells gift portraits during the holidays. While Miller's art practice is rooted in mural making they, too, produce smaller-scale, solo paintings, including a recent series of portraits of African-American women and how they've impacted culture. A painting of computer scientist Annie Easley was included in Hotel McCoy's Black Renaissance event in May 2019.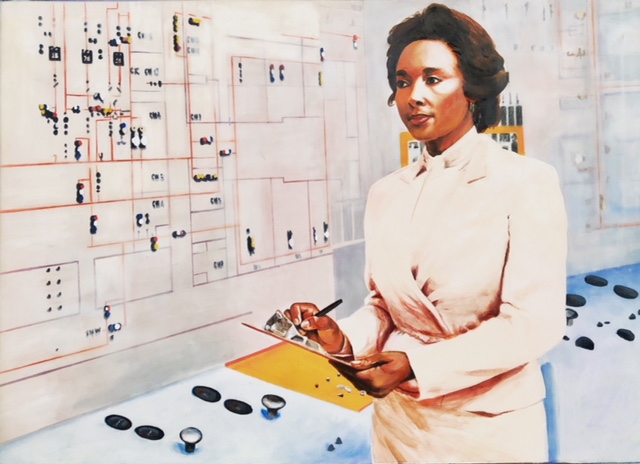 "When you're working on your own series that's not for the public, you can really dive into concept and context," Bauchera says. Woods agrees, adding that, in public art, there's pressure to create work that's widely accessible. 
Still, accessibility is central to Alleycat's mission—and not just for the audience. 
"I think a lot of artists struggle with the administrative aspects of producing art," says Miller, "They're great makers, but when it comes to coordinating with other business, or negotiating prices or deadlines, it's nice to have a middle person to facilitate so the artist can really focus on design and execution." Since founding Alleycat in 2011, Miller has functioned as that person. 
For the 2019-2020 Brave Books mural, Miller spoke to Chávez and used materials like books and photographs to translate her store into a mural design in collaboration with Wood and Bauchera. Chávez felt strongly that certain elements—including flying books and Las Cruces' Organ Mountains—were included in the design.
"[Chávez] looks at books a lot like she looks at mountains, and their connection to the earth," Miller says, "You can't get rid of roots. Once you learn something, no one is going to take that away from you."