Arizona Poets is a series featuring 20 poets from Arizona in honor of our 60th Anniversary. These poets have all visited the Poetry Center and recordings of those visits are available in our audiovisual archive, Voca. Click here to learn more about our anniversary and here to see the rest of this series.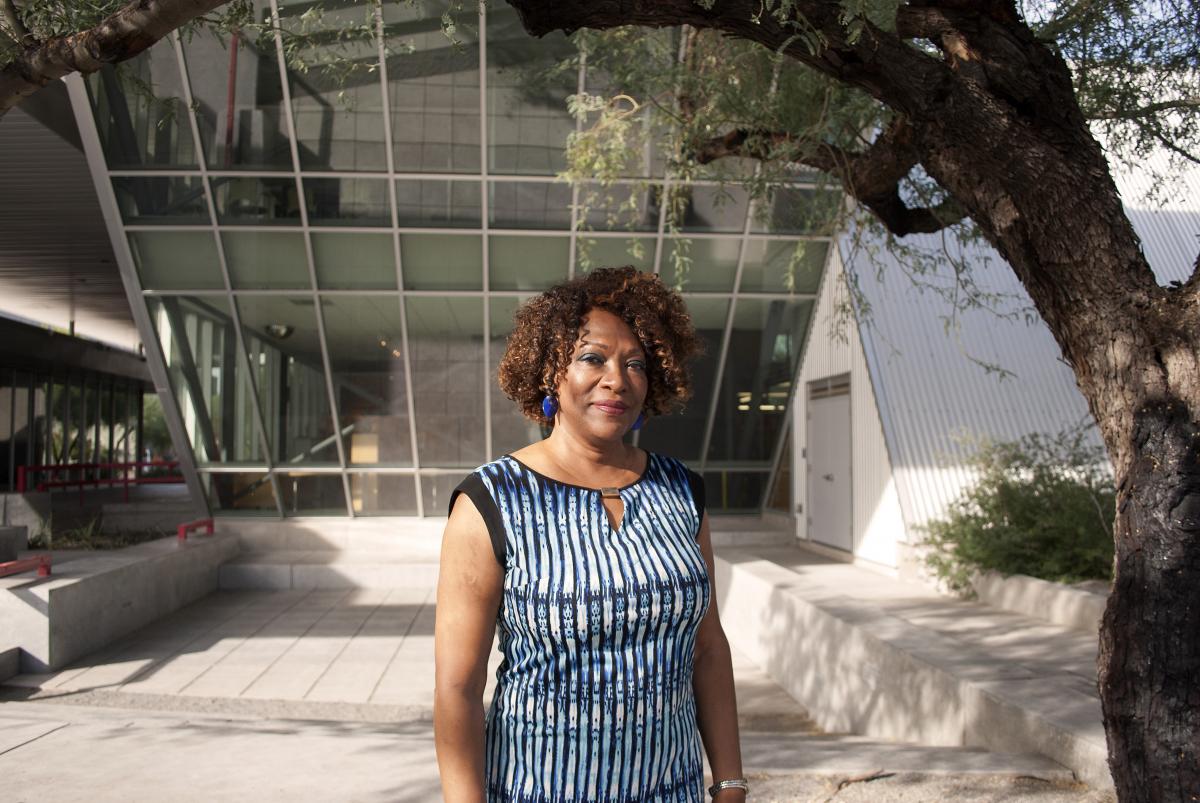 Rita Dove won the 1987 Pulitzer Prize for poetry for her book Thomas and Beulah, and she served as U.S. Poet Laureate from 1993 to 1995. Her Collected Poems, 1974-2004 was published in 2016 and received the 2017 NAACP Image Award. From 1981 to 1989, Dove was a professor of creative writing at Arizona State University.
See more of Dove's work on Voca.
Oh, obstreperous one, ornery outside of ordinary
protocols; paramilitary probie par
excellence: Every evidence
you yield yells.
Read the full poem: "Ode to My Right Knee"