Arizona Poets is a series featuring 20 poets from Arizona in honor of our 60th Anniversary. These poets have all visited the Poetry Center and recordings of those visits are available in our audiovisual archive, Voca. Click here to learn more about our anniversary and here to see the rest of this series.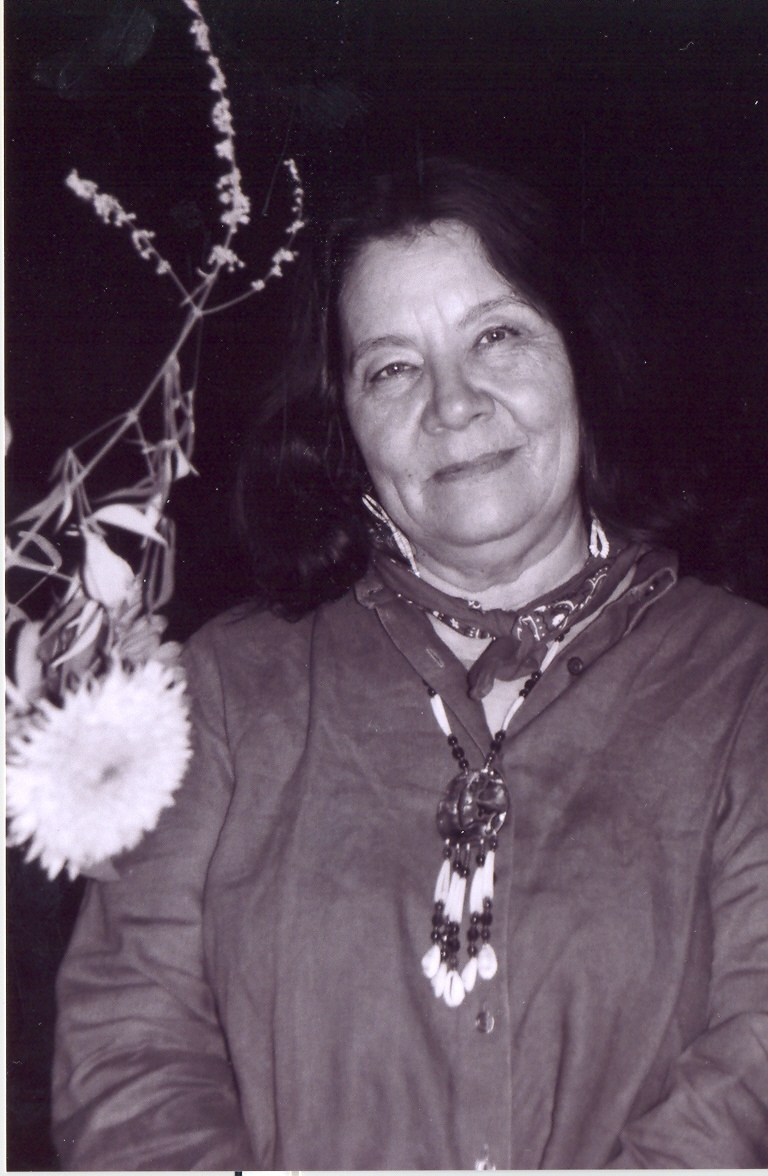 Leslie Marmon Silko is an acclaimed poet, novelist, and essayist. Born to a family of Laguna Pueblo, Mexican, and European ancestry, Silko's work frequently addresses the intersection of cultures. She has been recognized with awards from the MacArthur Foundation and the National Endowment for the Arts. Silko lives on a ranch near Tucson, and her novel Almanac of the Dead is partially set in dystopian version of Tucson.
See more of Silko's work on Voca.
With dust and heat they come
                                      step by step
Pulling the day
                        behind them.
From Storyteller. New York: Arcade Publishing, ©1981. Read the full poem here.