Arizona Poets is a series featuring 20 poets from Arizona in honor of our 60th Anniversary. These poets have all visited the Poetry Center and recordings of those visits are available in our audiovisual archive, Voca. Click here to learn more about our anniversary and here to see the rest of this series.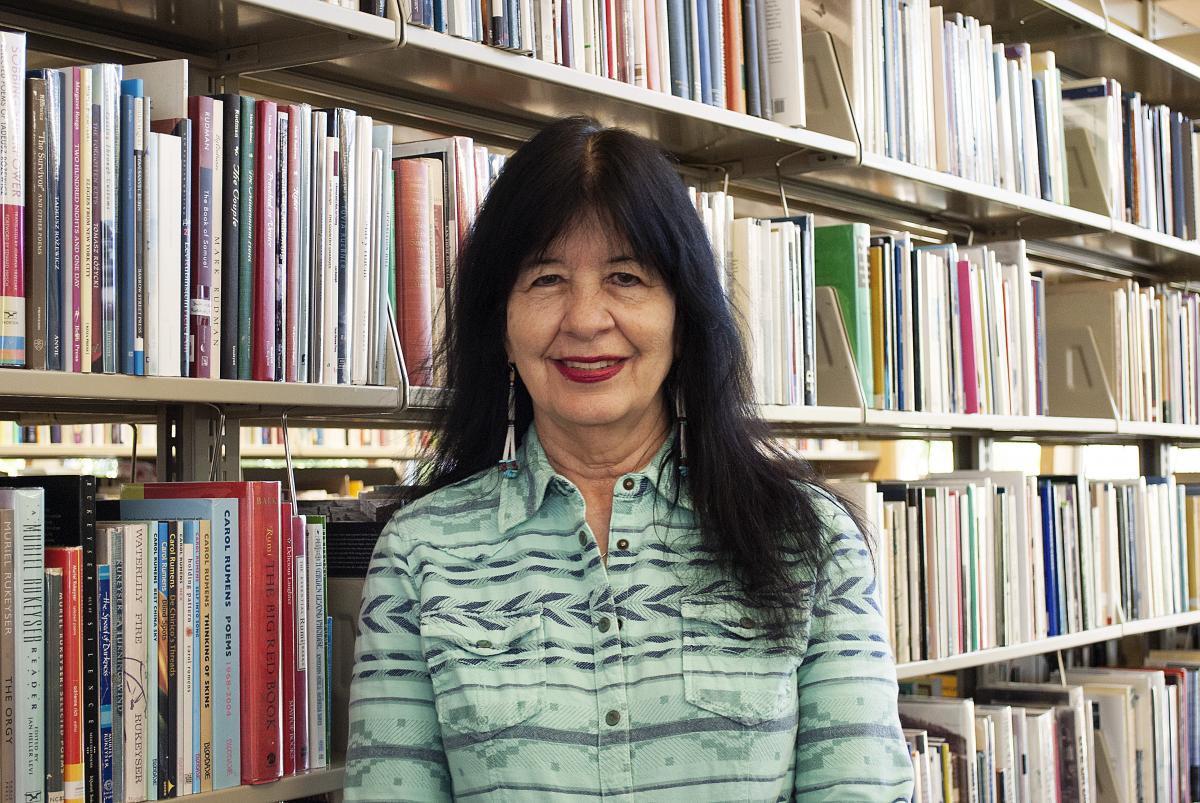 Joy Harjo is the 23rd U.S. Poet Laureate and an internationally renowned performer and writer of the Muscogee (Creek) Nation. She is the author of nine books of poetry, several plays, children's books, and a memoir. She is also a chancellor of the Academy of American Poets. Harjo lived in Tucson and was a professor of English at the University of Arizona from 1988 to 1990. 
See more of Harjo's work on Voca.
Once the world was perfect, and we were happy in that world.
Then we took it for granted.
From Conflict Resolution for Holy Beings. New York: W.W. Norton & Company, Inc., ©2015. Read the full poem here.