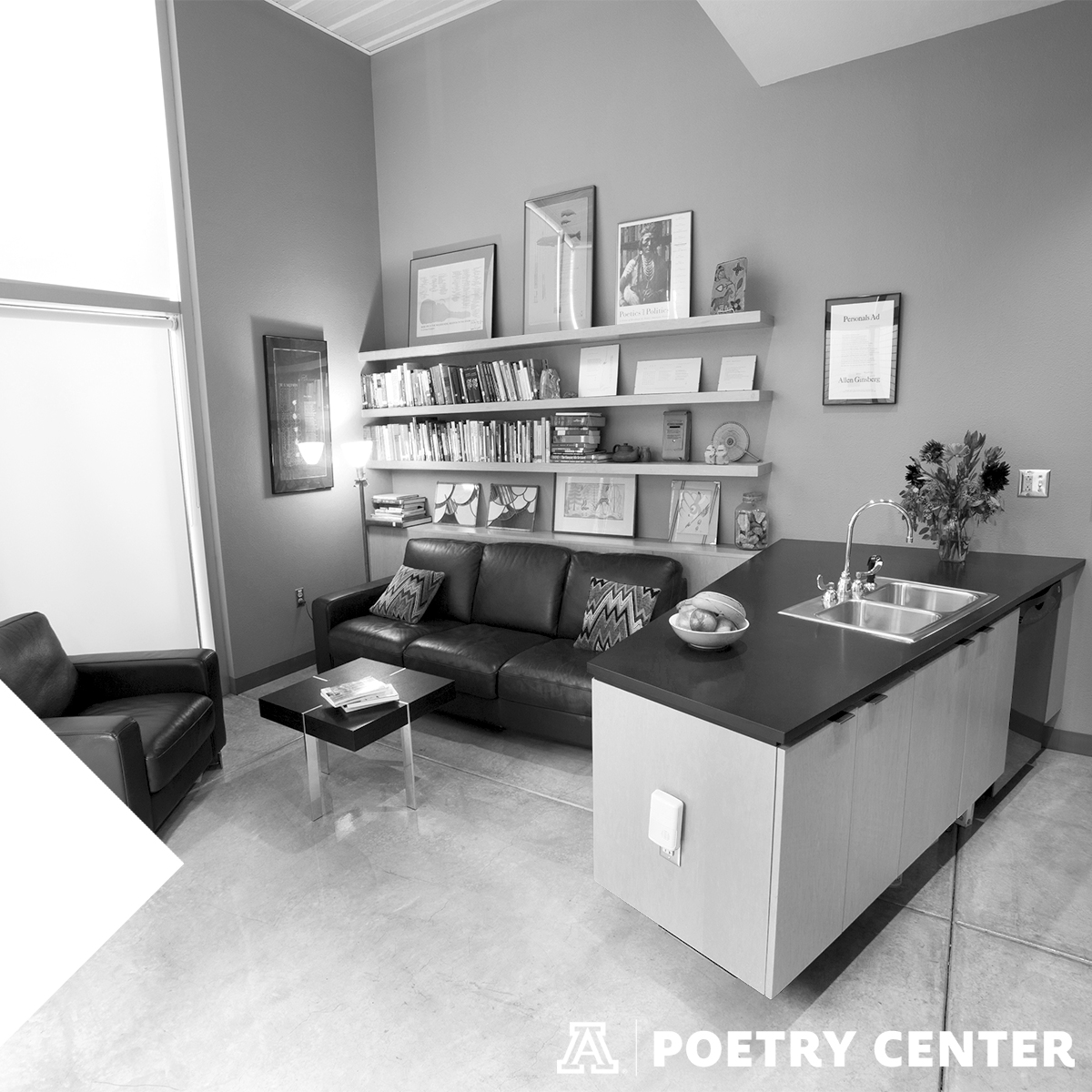 *Due to continuing challenges of the Covid-19 pandemic, the University of Arizona Poetry Center will not hold a Summer Residency Contest for the 2021 summer.  We look forward to restarting the summer residency program for the 2022 summer.*
Founded in 1994, the University of Arizona Poetry Center's Summer Residency Program offers poets the opportunity to focus on their writing during a two-week stay in Tucson, Arizona. Residents are housed in the Poetry Center's studio apartment, located just steps away the Center's renowned library of contemporary poetry. Residents also receive a $500 stipend and give a public reading in the Poetry Center's Reading and Lecture Series, ongoing since 1962. The residency is offered annually between late June and August.
The 2020 Summer Residency Judge is sam sax. 
sam sax is a queer, Jewish, writer & educator. He is the author of Madness (Penguin, 2017) winner of The National Poetry Series selected by Terrance Hayes & Bury It (Wesleyan University Press, 2018) winner of the James Laughlin Award from the Academy of American Poets. sam has received fellowships from the National Endowment for the Arts, the Poetry Foundation, Lambda Literary, & the MacDowell Colony.
                                                               
Photo Credit: Hollis Rafkin 
Eligibility
Open to poets at any stage of their career. Emerging writers welcome. Friends, students, or family members of the judge are not eligible. Current University of Arizona affiliates and/or Tucson residents may not apply. This award is currently only open to US Residents.
Apply
Applications opened on Monday, December 2, 2019 and closed on Friday, January 31, 2020. 
About the Residency Experience
Residents stay in a studio apartment located on the premises of the Poetry Center within the University of Arizona campus. Restaurants, a coffee shop, and stops for buses and the streetcar are all located nearby, and a bicycle is available for your use. Tucson's streetcar provides convenient transportation to Fourth Avenue and downtown Tucson, where you can find restaurants, cafés, bars and music venues, and grocery stores.
The residency is offered late June through August. During this time, local temperatures average in the 100s. Some residents find the heat overwhelming at first. However, mornings are cool, and our monsoon season, which usually takes place from the end of June through July, can sometimes brings significantly lower temperatures along with the storms.
We host only one resident per summer and our residents have no duties or responsibilities, other than to give a public reading.
Our residency program is, in important ways, an experience of solitude. If collaboration, networking, and companionship are important elements of a residency experience for you, you may want to look into the many other excellent residency programs that can provide these opportunities.
What we can offer are the following essentials of our residency experience:
quiet, unstructured writing time
an apartment all to yourself
access to an amazing library collection of contemporary poetry in English
a $500 stipend and domestic roundtrip airfare. If traveling by car, you may be reimbursed in the amount equal to the cost of a domestic airfare ticket for the same time period. If you plan on driving instead of flying, please let us know in advance. 
The resident's studio apartment cannot accommodate partners or pets, other than certified service animals. Smoking in the studio apartment is not permitted. Residents are responsible for providing their own transportation for the duration of their stay, cell phone (there is no landline in the studio apartment), computer (free wifi is available), exercise equipment, and other supplies. The Poetry Center will have prepared the apartment with one initial round of groceries, after which the resident is responsible for acquiring their own food. Residents are also responsible for doing their laundry at a nearby laundromat.
What Writers Say about the Residency Experience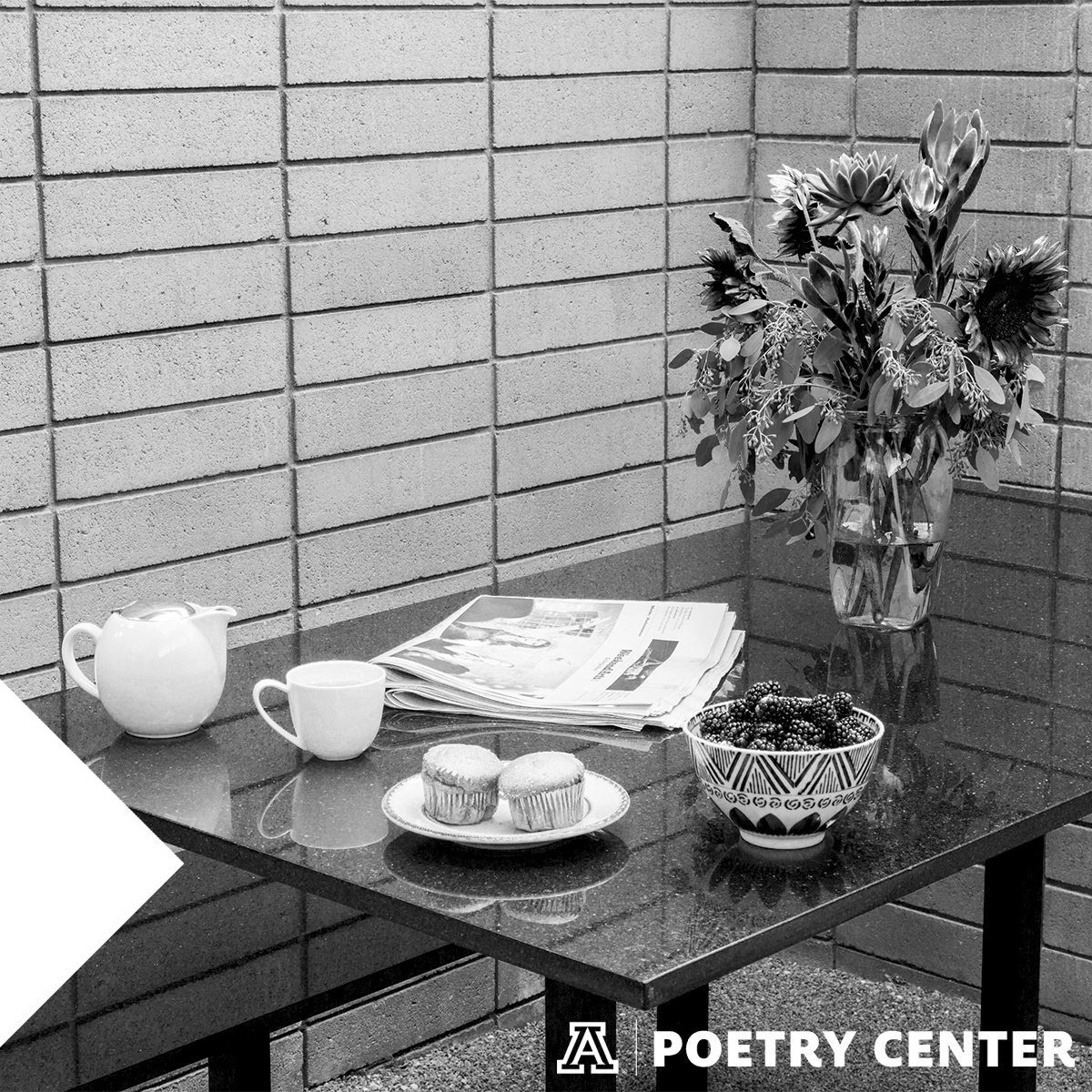 "My summer residency was wonderful. A pleasure. And honor. My time in the heat and sand with the blue-tail lizards and saguaro (not to mention the cricket inhabiting the fuse box) was truly a gift. Tucson inspired my work and fed my soul. The Poetry Center library is simply gorgeous – a well from which I drew again and again." Harrison Candelaria Fletcher, 2012 Summer Resident
"This library, with its open stacks and fresh pages, with its 50 years of company, its clarity and carefulness, its brightness and cushiness--[those lovely couches!]--and the love that is so evident in every inch, is like nowhere I have ever been, but it is still familiar, as if I've always known it somehow." Genine Lentine, 2012 Summer Resident
"My novel was absolutely rescued by my stay in Tucson, by the days of sitting in the library watching the monsoon crackle over the mountains and long quiet nights at Casa Libre listening to the cicadas sing. Seriously, there is no doubt in my mind that my month in Tucson saved my book. I was ready to give up, throw it away and forget it had ever been. That quiet month, just sitting with my book, crossing out whole chapters and making notes and not panicking because I knew I had time, made all the difference." Naomi Alderman, 2004 Summer Resident