The Poetry Center offers three creative writing contests for University of Arizona students:
Prize money is posted to the winner's UA bursar's account. Please note that if there are outstanding charges on your bursar's account, prize money will be applied to those charges. So to receive your full award, you must resolve outstanding charges on your bursar's account.
All contest entries are made through the Poetry Center's Submittable submission manager. It is FREE to enter these contests.
For additional information about any of these contests, please contact Program Coordinator Hannah Ensor at hensor@email.arizona.edu or (520) 626-0709.
---
THE HATTIE LOCKETT AWARDS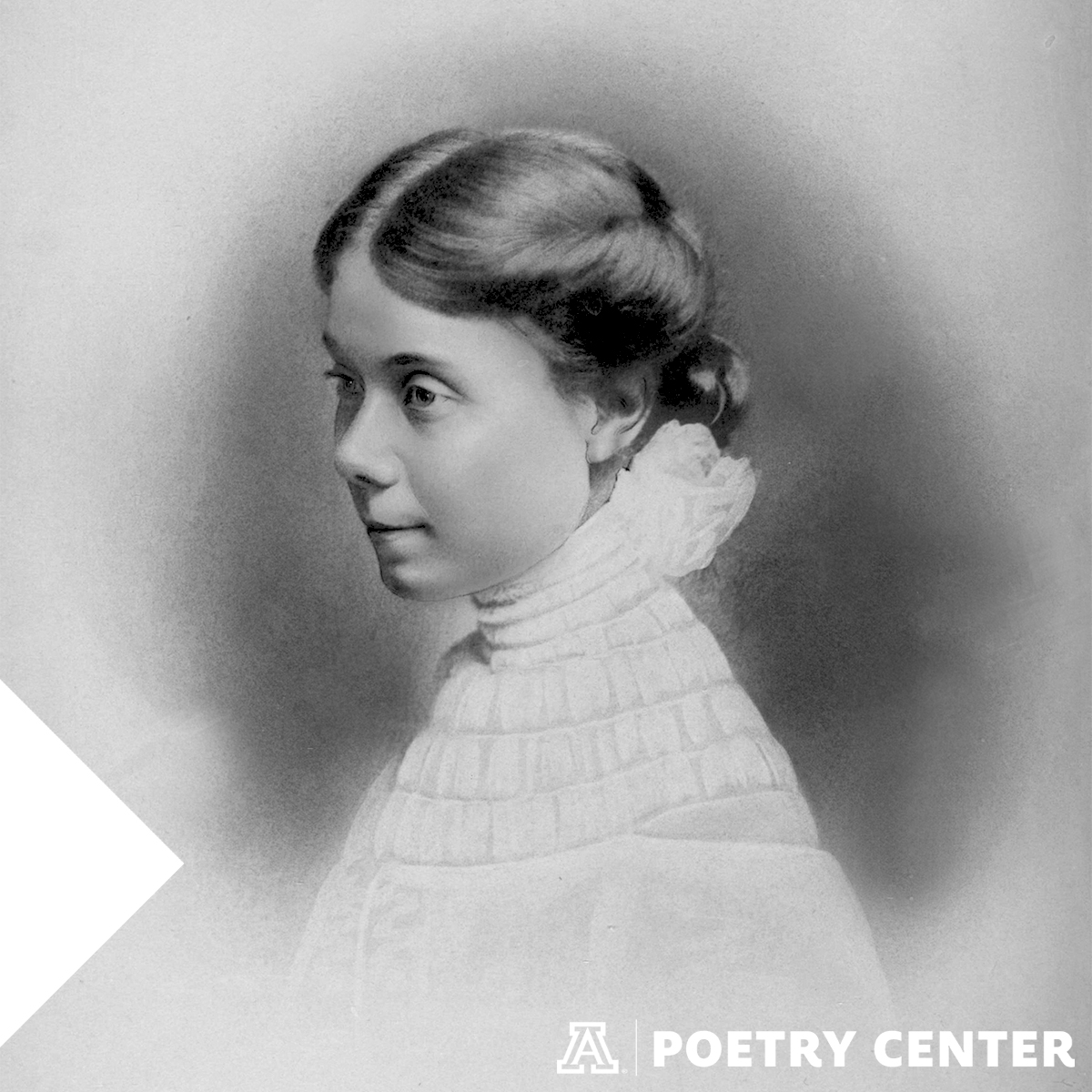 The Hattie Lockett Awards are presented annually to three University of Arizona undergraduate students who, in the fall of their senior year, demonstrate great promise as poets. Three prizes in the amount of $300 each are awarded each year. The award was established in 1978 by Clay Lockett in memory of his mother, Hattie Greene Lockett (1880-1962). An Arizona teacher, sheep rancher, and writer, Hattie Lockett was president of the Arizona League of American Pen Women and served as their Poetry chairman. She also inaugurated Arizona Poetry Day.
Contest Eligibility
The Hattie Lockett Awards are open to University of Arizona seniors enrolled in at least 12 hours of course work at the time of the contest.
Enter the Contest
The 2017 contest will open to submissions on August 24, 2017. Please stay tuned in the fall for more details.
2016 Contest Winners
We are delighted to congratulate our three 2016 Hattie Lockett winners, as selected by judge Teré Fowler-Chapman. The winners, all undergraduate seniors, are Julia Shelton, Courtney White, and Ruth Diaz Salazar. Congratulations again to Julia, Courtney, and Ruth, and thank you to all who submitted!

Courtney White is a senior from Phoenix, AZ. She will be graduating this fall with a BA in creative writing. Courtney was part of U of A's improv comedy group, Comedy Corner, and enjoys looking at and petting dogs of all breeds.
Julia Shelton is a double major of English and Creative Writing, in her senior year at the University of Arizona. In the future, she hopes to obtain a master's in publishing to someday work as an editor for HarperCollins Publishers to aid in technologically advancing reading experiences and author-reader interactions.
Ruth Amisadai Diaz Salazar attends the University of Arizona and will be receiving a Bachelor in Creative Writing this upcoming December. She is a dedicated and passionate individual who strives to live her dreams of unraveling her thoughts through writing. She enjoys traveling and wishes to be able to write in every hidden corner of the world. Her hobbies include: songwriting, visiting antique bookstores and sleepless night reading poetry.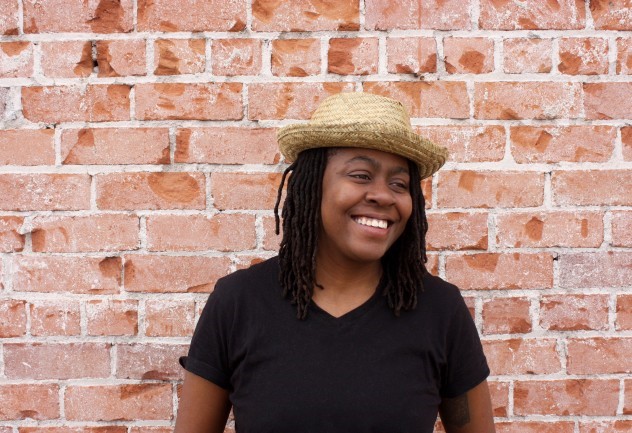 Words on the Avenue's founder & current Tucson Poetry's Festival executive director Teré Fowler-Chapman is a gender fluid writer—by way of this sonoran desert | by way of the boot's bayou. This poet is a winner of National Arts Strategies' Creative Community Fellowship, an educator, and family man. You can find Teré's work forthcoming or appearing in/on: VOCA, TEDxTucson,  Feminist Wire, Arizona Public Media, Brown Boi Speaks, Winter Tangerine Magazine,  & Literary Orphans. Find more info at terefowlerchapman.com. 
SPRING POETRY CONTESTS
The Spring Poetry Contests are open to all full-time University of Arizona students. The Spring Poetry Contests comprise five separate awards:
Two Margaret Sterling Memorial Awards in the amount of $100 each.
Two Poetry Center Awards in the amount of $100 each.
One Academy of American Poets Award in the amount of $200. The Academy of American Poets sponsors 200 annual University & College Poetry Prizes for poetry at colleges and universities nationwide. Since 1979, this prize has been awarded at the University of Arizona through the Poetry Center. Former UA winners include Mark Doty, Li-Young Lee, and Tony Hoagland. Winners of the Academy of American Poets Award may also be considered for the $1000 Aliki Perroti and Seth Frank Most Promising Young Poet Award. This contest is open to students 23 years old or younger who have won one of the University & College Poetry Prizes sponsored by the Academy of American Poets.
Contest Eligibility
The Spring Poetry Contests are open to graduate and undergraduate students who are enrolled full-time at the University of Arizona at the time of the contest. Contestants submit one manuscript for consideration for all five prizes.
Enter the Contest
Enter the contest by clicking through to our Submittable page. The link, which will be active from January 10 through February 3, is here. The contest closes at midnight, MST, on February 3, 2017.
Instructions:
Please submit three poems totaling no more than ten pages.
Poems should be included in one document.

We only accept DOC, DOCX, PDF, and RTF files.

Name should not appear on work or in title of manuscript.
2017 Judge: Maggie Smith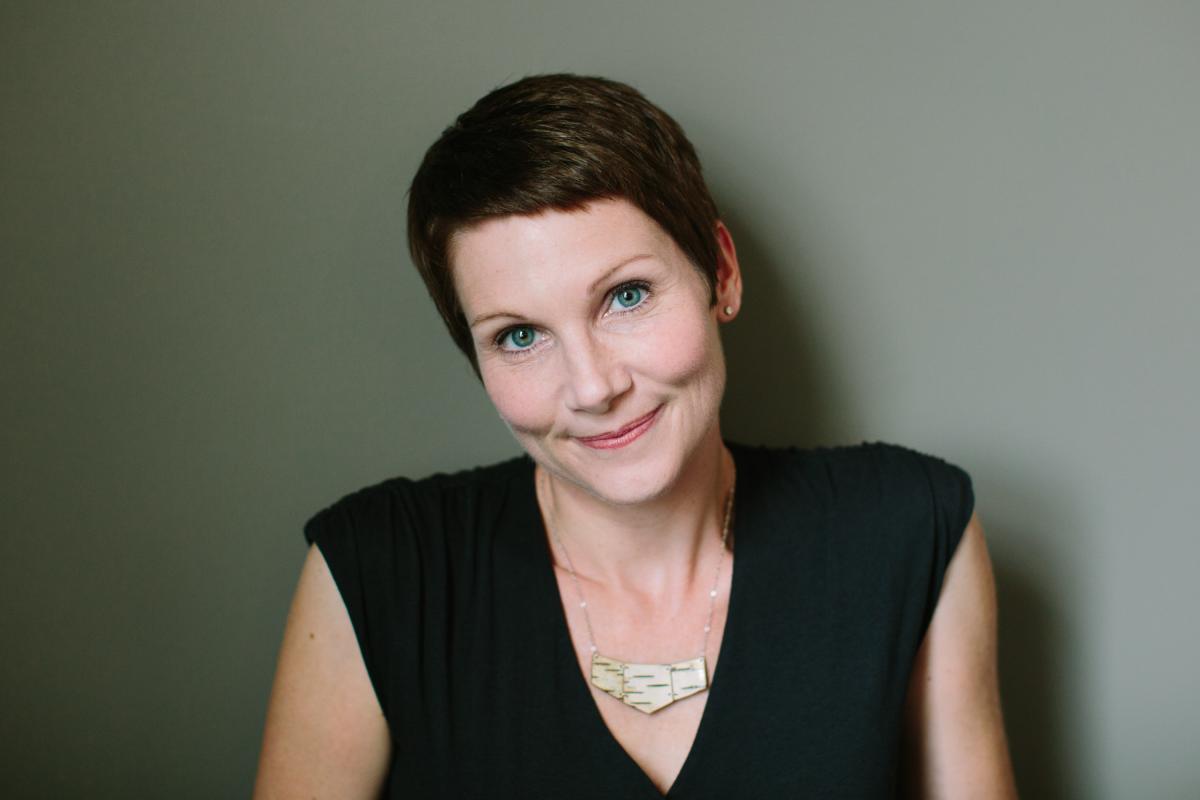 Maggie Smith is the author of Weep Up (Tupelo Press, forthcoming); The Well Speaks of Its Own Poison (Tupelo Press); Lamp of the Body (Red Hen Press); and three prizewinning chapbooks. Her poems have appeared or are forthcoming in the Paris Review, Plume, Ploughshares, the Kenyon Review, the Southern Review, and elsewhere. In 2016 her poem "Good Bones" went viral internationally and has been translated into nearly a dozen languages. PRI (Public Radio International) called it "the official poem of 2016." The recipient of fellowships from the National Endowment for the Arts, the Ohio Arts Council, and the Sustainable Arts Foundation, Smith is a freelance writer and editor.
2017 Broadside Contest
The UA Student Broadside Contest is administered by the School of Art Book Art and Letterpress Lab. Due to financial restrictions, only full-time UA students are eligible to receive prize money for these contests, but community members in good standing with the UA Letterpress Lab are welcome to submit and are eligible to win with no prize money component.
Five winners of the Broadside Contest will be paired with winners of its parallel contest, UA Student Poetry Contests, to create a limited-edition broadside reproducing an excerpt or the entirety of one of the poetry winners' poems. Upon completing this collaboration, student winners will be awarded $100 each.
Submission guidelines:
To be eligible, artists must have letterpress printing experience with the School of Art Book Art and Letterpress Lab.
Please submit three images for consideration.
Your submission of images can represent a sample of your previous two-dimensional artistic work and range. At least one image must be of work with letterpress edition printing.
Submissions must be formatted as JPGs or PDFs and must not include the artist's name.
All three images should be uploaded together as one single submission.
Deadline: Wednesday, March 1, 2017 by midnight MST.
To submit, click here.
LAVERNE HARRELL CLARK FICTION AWARD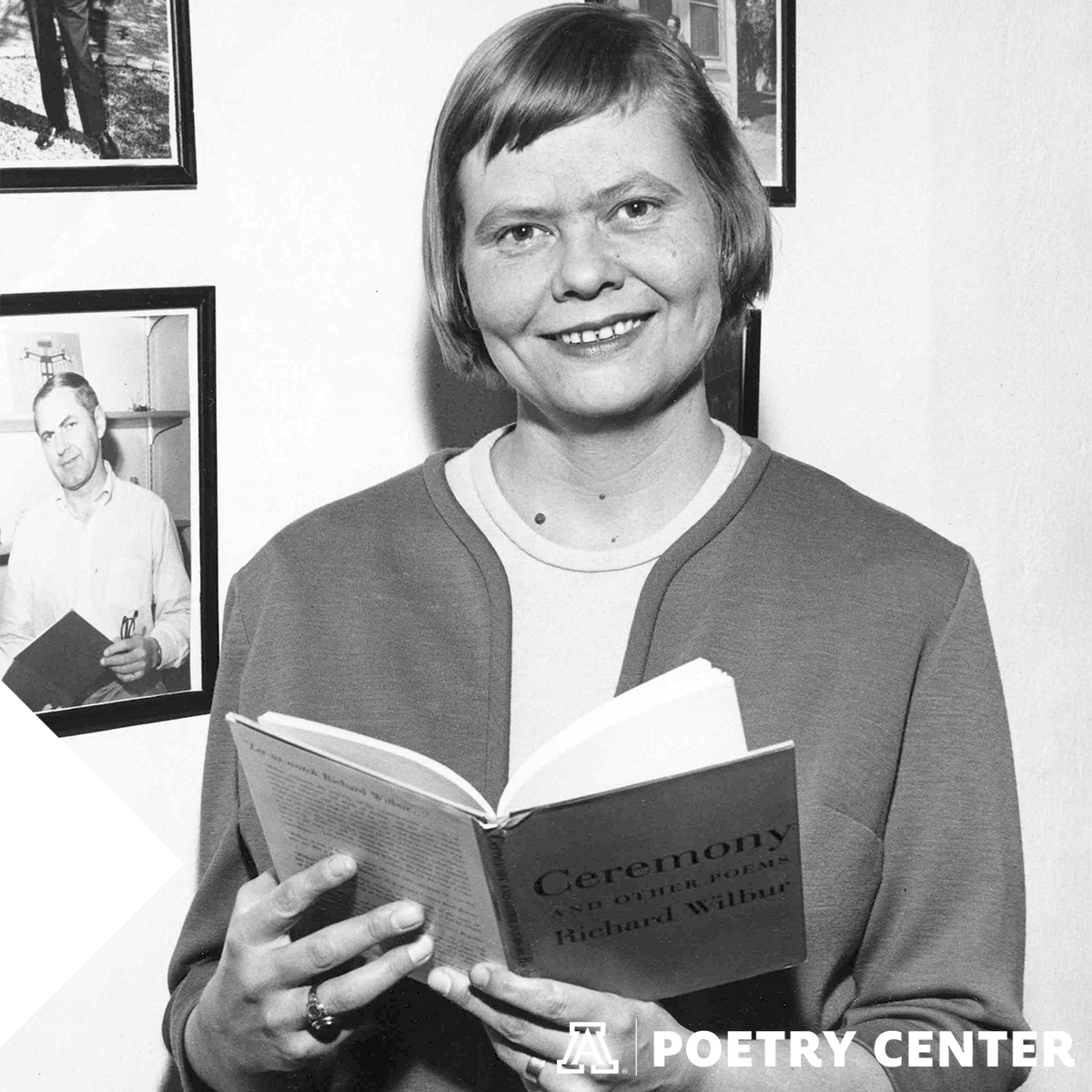 An award of $1,000 is given biannually for an outstanding work of fiction by a graduate student enrolled in the University of Arizona's English Department. This contest was established in the memory of LaVerne Harrell Clark, who was an author, photographer, and the first director of the Poetry Center.
Contest Eligibility
This contest is open to all graduate students enrolled in the University of Arizona's English department, including all programs housed in the English Department (Creative Writing, Literature, RCTE, and EL/L).
Enter the Contest
Check back in December 2017 for contest deadline, judge, and entry instructions.
---
PAST CONTEST WINNERS
Hattie Lockett Awards: Winners
2014: Sally McCallum, Mason Gates, and Richard Leis (selected by Karen Brennan)
2013: Paul Thomson, Katarina Lee, Daniel Marks
2012: Mika Jankowski, Ryan Mills, Morgan Shnier
2011: Christy Delehanty, Joe Loeffler, Cameron Louie
2010: Madison Bertenshaw, Katherine LaRue, Housten Owen Donham
2009: Hallie Havican, Brett Larson, Julie Swarstad
2008: Julieann Paladin Dela Cruz, Andrew Shuta, Chelsea Hodson
2007: Kellie Davies, Jacob Levine, Lauren Harrison
2006: Brandon Kreitler, Claire Shefchik, Marianne Go
2005: Marina Kaganova, James Garza, Emily Stuart
LaVerne Harrell Clark Fiction Award: Winners
2014: Laura Miller (selected by Elizabeth Frankie Rollins)
2012: Lawrence Lenhart
2010: Benjamin Rybeck
Academy of American Poets Award Winners
2015: Nick Greer (selected by Wendy S. Walters)
2014: Jarrett Eakins (selected by Timothy Liu)
2013: Meg Wade
2012: Melissa Goodrich
2011: Sean Rys
2010: Madison Bertenshaw
2009: Drew Krewer
2008: Drew Krewer
2007: Matt Rotando
2006: Laura Maher
2005: Dawn Pendergast
Margaret Sterling Memorial Award Winners
2015: Sally McCallum, Matthew Schmidt (selected by Wendy S. Walters)
2014: Sylvia Chan, Jessica Jenkins (selected by Timothy Liu)
2013: Hannah Ensor, Melissa Goodrich
2012: Blake Whalen-Encalarde, Kelly Scherwitzki
2011: Erin Armstrong, Whitney DeVos
2010: Christopher Nelson, Sean Rys
2009: Chelsea Hodson
2008: Christine Bell, Shloka Mangharam
2007: Marina Kaganova, Shelly Taylor
2006: Arianne Zwartjes, Claire L. Shefchik
2005: Kristi Maxwell, Anna Fulford
Poetry Center Award Winners
2015: Liam Swanson, Brianna Sheaffer (selected by Wendy S. Walters)
2014: Jake Syersak, Mason Gates (selected by Timothy Liu)
2013: Cory Aaland, Jessica Jenkins
2012: Emelia Reuterfors, Jordan Young
2011: Sean F. Munro, David Campbell
2010: Andrew Shuta, Sarah Kortemeier
2009: Zach Buscher, Meagan Lehr
2008: Rachel Springer, Joseph Mains
2007: Lauren Eggert-Crowe, Arianne Zwartjes
2006: Marty Hebrank
2005: Molly Cooney, Marty Hebrank
Broadside Contest Winners
The Poetry Center's Spring Poetry Contests and the LaVerne Harrell Clark Fiction Award are linked to another contest for UA fine arts and design students. In this contest, art students design broadsides for winning poems and stories. The best designs are printed at the UA Book Arts and Letterpress Lab.
2015: Katherine Killian, Travis Boswell, Jiasi He, Jared Pinon, Andrew Shuta